The film about the making of a 1940 anti-Semitic propaganda movie was poorly received by viewers at the Berlin Film Festival, who booed throughout the premiere on Thursday night.
"It was the most disappointing film of the festival," said Deutsche Welle correspondent Breandain O'Shea from the Berlinale.
Roehler's feature film chronicles the production of its namesake "Jew Suss," which was originally made by Veit Harlan and was forbidden in Germany after World War II. It portraits actor Ferdinand Marian (played by Tobias Moretti), who was forced by propaganda minister Joseph Goebbels (Moritz Bleibtreu) into taking a main role in the original "Jud Suess."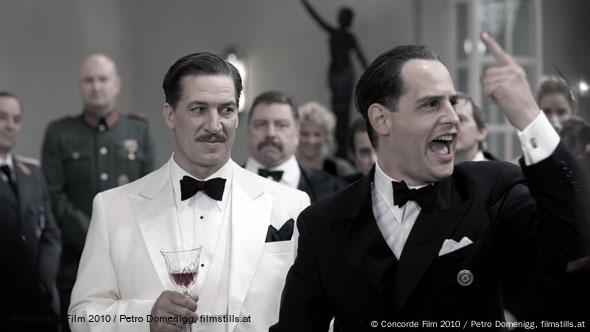 The film takes historical liberties
Fact becomes fiction
Combining facts and fiction, Roehler provokes his critics by dramatizing and overemphasizing details.
"Roeheler takes historical facts he thinks he needs. As soon as he feels that they can be done without, he drops them," wrote the German daily Die Welt on Friday, referring specifically to the role of Maria Byk, Marian's wife, played by Martina Gedeck.
In the new feature version of "Jew Suss," Byk is of Jewish origin and a welcome instrument for Goebbels to pressure Marian into taking on the main role in the Nazi propaganda film. Although Marian finally agrees, his wife ends up in a concentration camp. Byk's Jewish background may have added tension to the film, but in reality she survived the war and later committed suicide.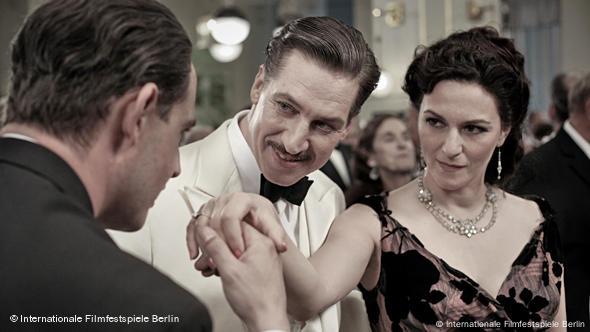 Moritz Bleibtreu, Tobias Moretti, and Martina Gedeck (from left) star in 'Jew Suss'
'Germans have to emancipate themselves'
"If I'd been wanting to make a documentary, I wouldn't have made a feature film," Roehler said at a press conference in response to negative reactions to his film.
Actor Moritz Bleibtreu also defended the production. "It's about time we Germans were able to live with our history in a freer way, so that we can emancipate ourselves from it to some extent," he said. "This doesn't mean that we have to forget it - not at all. That's why we make these films."
Oskar Roehler is best known for his films "Agnes and His Brothers" (2004) and "Elementary Particles" (2006). It was screened as part of the Berlin International Film Festival, which runs through February 21.
Author: Noelle O'Brien-Coker
Editor: Kate Bowen