Poland's state-run gas firm PGNiG last week signed a 20-year deal for liquefied natural gas (LNG) deliveries from the US and the next day announced it was spending €200 million ($229 million) buying into a long-term project to deliver gas from Norway.
On the surface it looked like two commercial deals. The US and Norway have a lot of gas that they want to export, while Poland wants to import the stuff. The EU is keen on diversifying its energy sources and Poland wants to become a gas hub. Win-win, right?
But context is everything and when Poland announced it would not extend its 22-year gas deal with Russian gas firm Gazprom in 2022, eyebrows in Berlin were raised higher than usual in the direction of their eastern neighbor.
Germany is moving ahead with the Nord Stream II pipeline that will double Russian imports to Germany over the next few years, a move that has been criticized by Poland, Ukraine and the Trump administration. Berlin, however, has said it will alsoincrease US LNG imports.
Factor in Poland's awkward relationship with the EU and its cozying up to Washington, the role of LNG as a bargaining chip in the US-EU trade spat and Germany's gas links with Moscow and energy security starts to look more complicated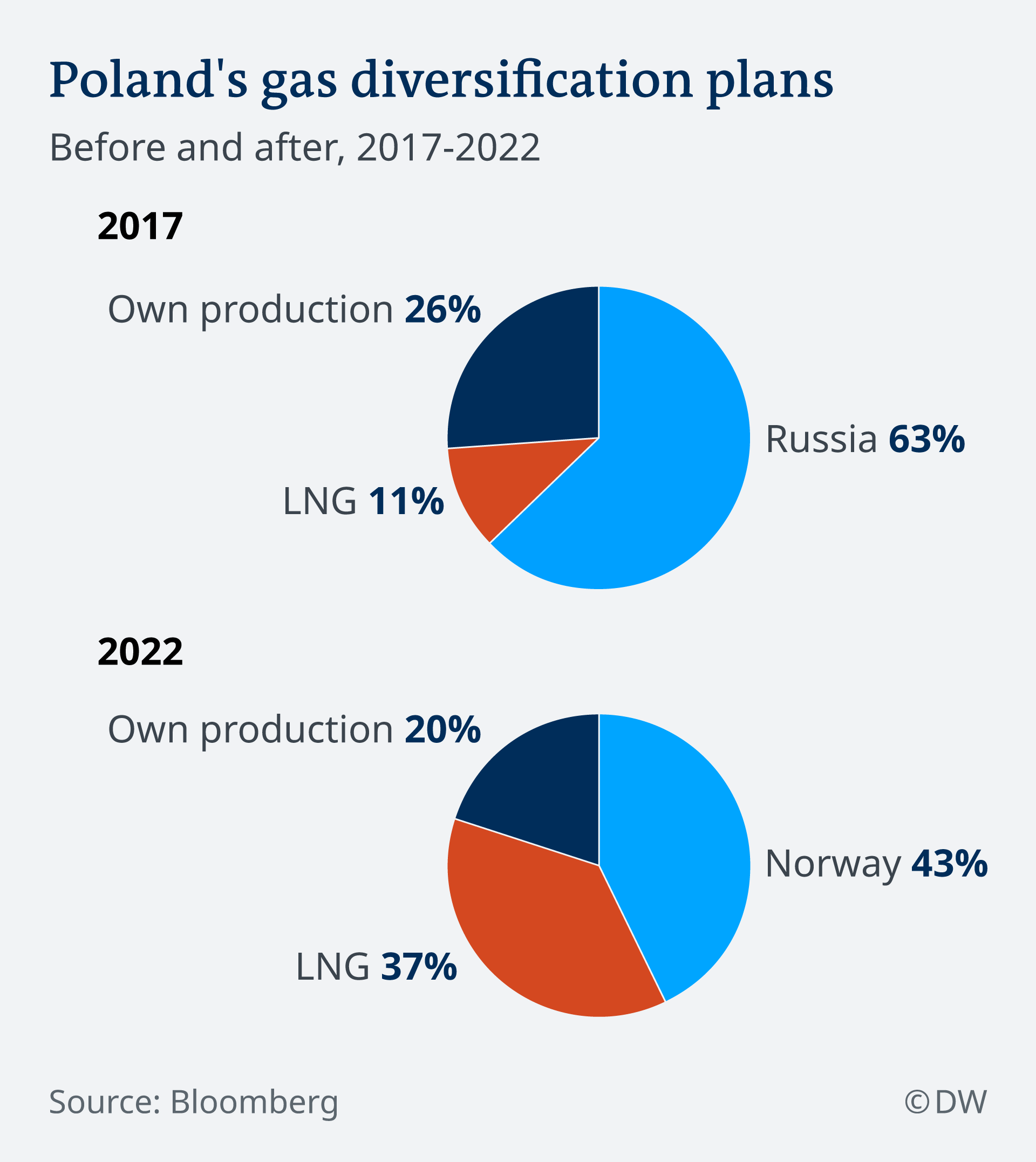 End of an era
The Polish oil and gas company PGNiG's 1997 Yamal contract with Russia's main gas company Gazprom expires in December 2022, but the decision whether to extend it must be taken by 2019 and Warsaw has already said it won't.
Read more: Can Juncker keep his pledge to buy more US gas?
Poland is the seventh-largest gas consumer in the EU, using around 17 billion cubic meters (bcm) of gas a year (about 20-25 percent of Germany's consumption). It imports over half of that from Gazprom.
Gas demand within Poland is set to rise as coal-driven electricity is replaced by gas-driven plants and Warsaw plans to make Poland a gas hub for the Central and Eastern Europe region and maybe also Ukraine.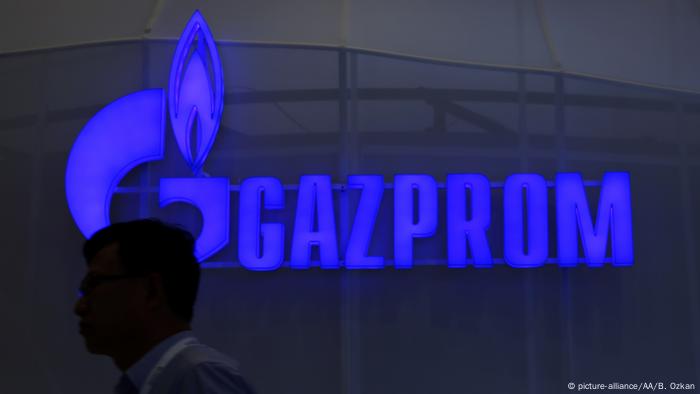 Poland is planning the construction of new gas links to the Czech Republic and Slovakia (scheduled for 2019), Lithuania (2021) and with Denmark (2022). A new gas pipeline to Ukraine is also under consideration.
US imports
The deal concluded by PGNiG with two subsidiaries of US-based Venture Global LNG will supply Poland with up to two million tons of LNG per year, which once regasified is the equivalent of 2.7 bcm of natural gas.
Read more: German industry defends Nord Stream 2 gas pipeline
US Deputy Secretary of Energy Dan Brouillette told DW that the Trump administration supports Europe's efforts to diversify its sources and supply of energy.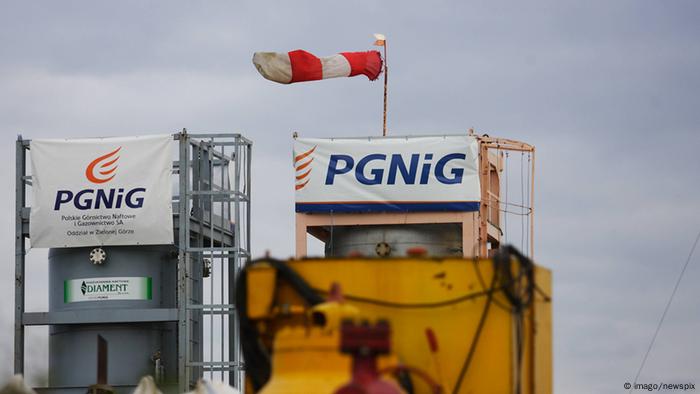 Polish gas company PGNiG was big into shale gas extraction
"As the president and Secretary Perry have made clear, the US wants to provide Europe with a reliable alternative, acting as a large-scale, stable supplier that operates on an open-market basis," he added.
US Energy Secretary Rick Perry said earlier this year that moving US energy supplies into Eastern Europe was a way of containing Russian influence in the region.
Brouillette reiterated that the US strongly opposes Nord Stream II, "which only increase reliance on a single source of supply with malign political goals."
EU Energy Union Commissioner Maros Sefcovic
Norway imports
PGNiG also agreed last week to buy a 42.38 percent stake in the Tommeliten Alpha gas field in Norway for $220 million. Poland plans to build a gas pipeline to Norway via the Baltic Sea and Denmark by 2022. The company plans to increase its gas output in Norway to 2.5 bcm by 2022 from 0.55 bcm in 2017.
Read more: US, Poland oppose undersea pipeline from Russia to Germany
Polish authorities earlier signed a 20-year contract with Qatargas for the supply of LNG. Poland committed to receiving up to 1.5 bcm of gas annually starting from 2014 and the first commercial cargo was received in 2016.
Why it matters
1. US trade for security
Read more: Can Juncker keep his pledge to buy more US gas?
Trump and Andrzej Duda, the Polish president, have discussed a new military base in Poland. Warsaw's worries about Russian military and hybrid threats have driven Poland to increase its defense spending. Added to this, Brexit will rob Warsaw of an ally on Russia, but at the same time open up a position for it to be America's key partner in the EU.
2. EU needs new gas sources
Some 69 percent of the gas consumed in the EU is imported (and two-thirds of that from Russia) and is set to increase to 86 percent in 2050. One reason is reduced output of the Netherlands, while many EU power plants are switching from coal to gas, and pipeline gas may have peaked from North Africa.
"From the Commission there is strong support, both political and financial, for the projects of common interest, such as those in Poland: the LNG terminal in Swinoujscie and the Baltic pipeline," European Commission Vice President Maros Sefcovic told DW. "Poland is now well on track to reduce its dependence on one source. Moreover, thanks to the projects, we will see diversification of sources and routes not only in Poland, but also in the Baltics and Central Europe ... the rise of the LNG market, and namely additional LNG supplies from the US, can help our diversification efforts," he added.
Read more: Poland's pro-coal government goes green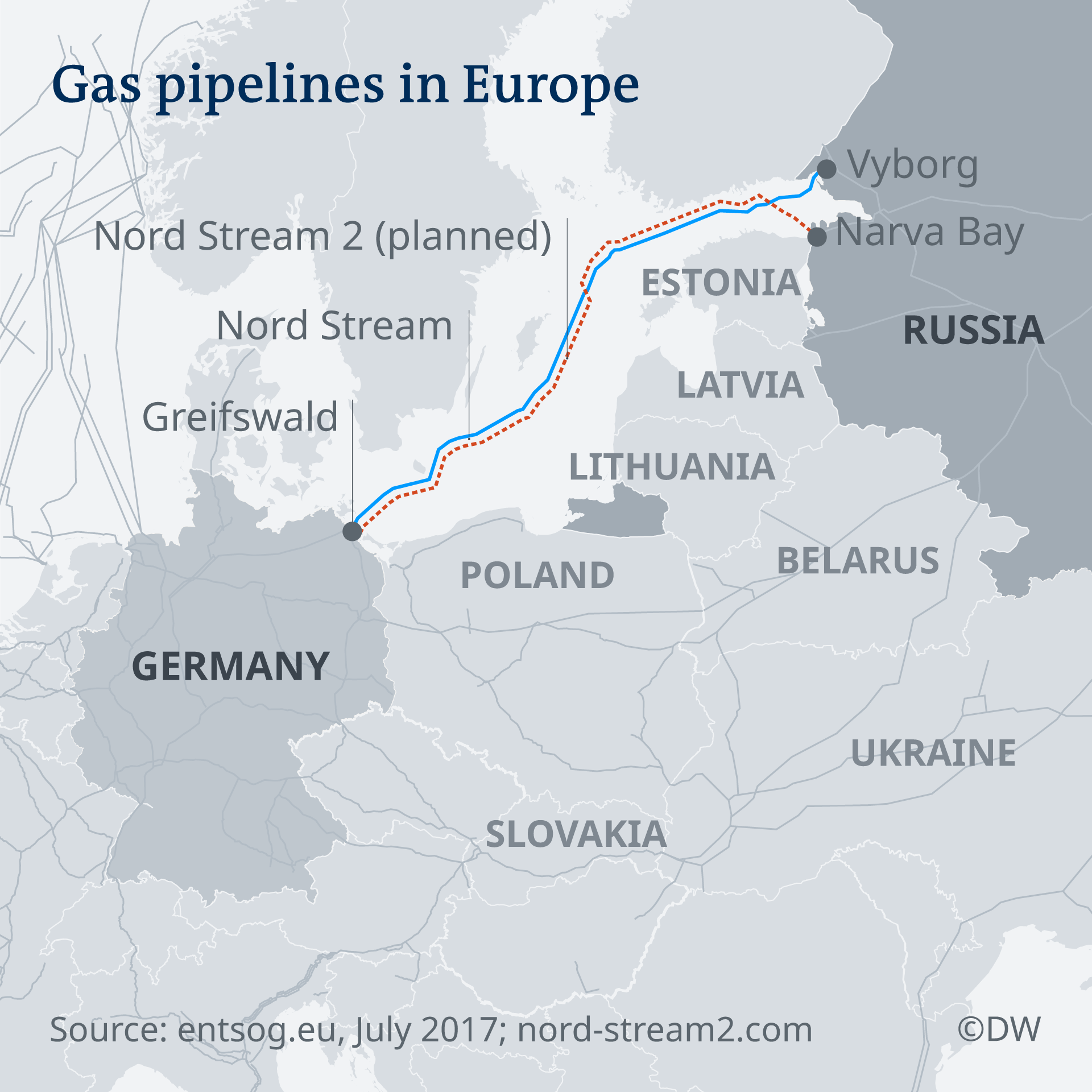 The route of the Nord Stream pipeline
3. Gas as part of global trade spat
In July, the EU said it would buy more American LNG as part of an attempt to stop the US imposing tariffs on auto imports.
European Commission President Jean-Claude Juncker pledged the EU would build more terminals to import US LNG, a move that has angered some in Europe.
"I don't want European energy policy to be defined in Washington," Andreas Michaelis from Germany's Foreign Ministry, said recently.
Klaus-Dieter Borchardt, director of the internal energy market at the European Commission's Directorate-General for Energy, told DW, meanwhile, that "LNG imports have not taken up enough to have an impact on Nord Stream extension."
Politics versus price
PGNiG CEO Piotr Wozniak claimed last week that Poland pays around a quarter less for US than for Russian gas, while Gazprom CEO Alexei Miller believes otherwise. "There is no doubt that pipeline gas supplies from Russia will always be more competitive than LNG deliveries from any other part of the world. It goes without saying."
So, who is right?
"There is no firm answer, since they are priced in very different ways with different indices, meaning it depends on how the indices move as to how they compare," Andy Flower, a consultant specializing in the LNG business, told DW. "But ultimately, economics will win and not what Trump wants," he added.
However, in the case of Poland we know that price is not necessarily the only factor, Tim Boersma, an energy expert at Columbia University, says. "As we saw when the company signed its LNG offtake agreement with Qatargas, which is widely believed to be more expensive than imports from Russia."
Boersma said this works because the company can let Poles pay a gas premium. "In an ideal market another company would come in and start undercutting PGNiG, but that is much more complicated on the Polish market, where the authorities do not believe in competition."
Anna Mikulska from Rice University in Texas isn't so sure. "If Poland is paying for Russian gas higher prices on the basis of Gazprom's dominant position then alternative supplies create a dent in this position and make Gazprom compete for market," she said.