Addressing representatives of countries gathered at the UN headquarters, Steinmeier insisted that the international community needed to put an end to President Bashar Assad's dictatorship in Syria and that the war there could end only if all countries acted together.
"Instead of individual decisions to intervene militarily in Syria, the most recent being that of Russia, we need political initiatives for a transformation," Steinmeier told the gathering, repeatedly calling on countries to behave like "good neighbors."
Russia launched airstrikes on Syria on Wednesday. Early reports suggested that Moscow's planes were targeting "Islamic State" hideouts, but there have been doubts that IS strongholds were targeted, and instead anti-Assad forces, effectively strengthening the Syrian president's position.
A common solution to the refugee crisis
Steinmeier showcased Germany's role in welcoming over 600,000 refugees since the beginning of this year, adding that an average of 10,000 migrants were coming in every day.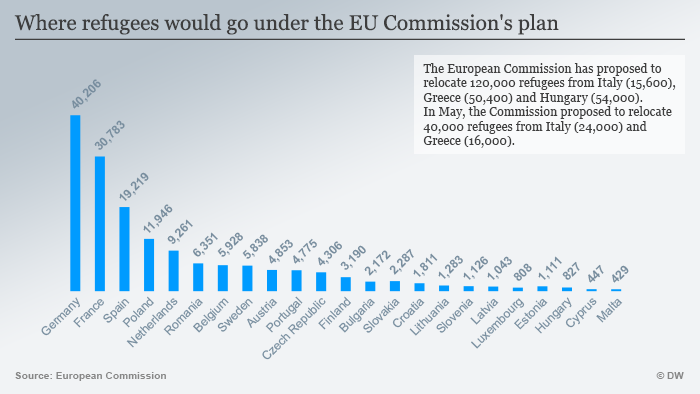 "These numbers show that in the long run, we will not be able to cope with this task," the minister said, adding that countries like Turkey, Jordan and Lebanon needed to receive more support to stop the flow of refugees.
He also mentioned UN agencies like the refugee organization, UNHCR, and the World Food Program (WFP), which are reeling under a shortage of funds, causing them to drastically reduce food supplies in war zones, like Syria and Yemen.
A bigger role for Germany
Steinmeier said the fundamentals of the UN were still very strong, but that the façade was crumbling and the world needed concrete solutions to global problems. The UN was needed "more than ever," the leader stressed, but it also needed to undergo reforms within its structure.
"We need new pillars and columns, so that the United Nations can withstand these stormy times," the leader insisted, adding that Germany was willing to take on more responsibility.
Germany has been angling for a permanent seat in the UN Security Council, without success so far. The Security Council has five permanent members, the US, UK, China, France and Russia and 15 rotating members chosen for two-year periods.
mg/gb (dpa, AP)