Finance ministers from Germany and France committed on Saturday to deliver a eurozone reform road map in time for an EU summit planned for June. Germany's finance minister, Olaf Scholz, said, "We are optimistic that we will be successful."
Saturday's joint announcement is seen as a breakthrough following German resistance to French President Emmanuel Macron's earlier wide-reaching ideas for strengthening economic and financial cooperation in the single currency bloc.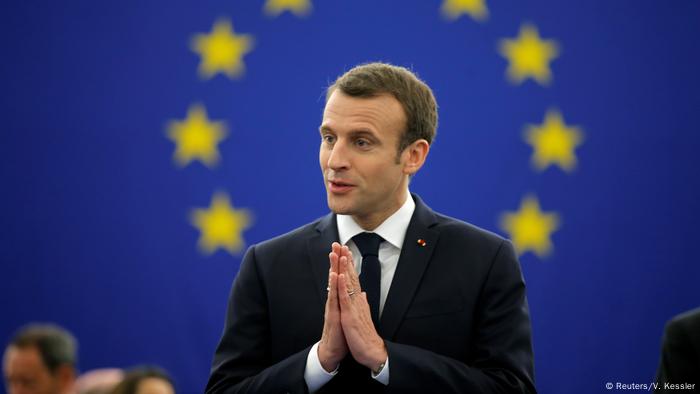 French President Emmanuel Macron at the European Parliament in Strasbourg
Macron wanted to:
create the position of eurozone finance minister
introduce joint borrowing by member states
but those ideas have been dropped in favor of deepening the EU's banking union
German resistance: Saturday's promise of reforming the 19-member eurozone was announced despite earlier resistance from Berlin to Macron's proposal of pooling financial resources. Many in Germany's parliament believe it would likely see the country provide more financial resources to poorer neighbors — such as Italy and Greece — than it would receive from a collective fund. Berlin has also emphasized that such a fund should be linked to economic reforms.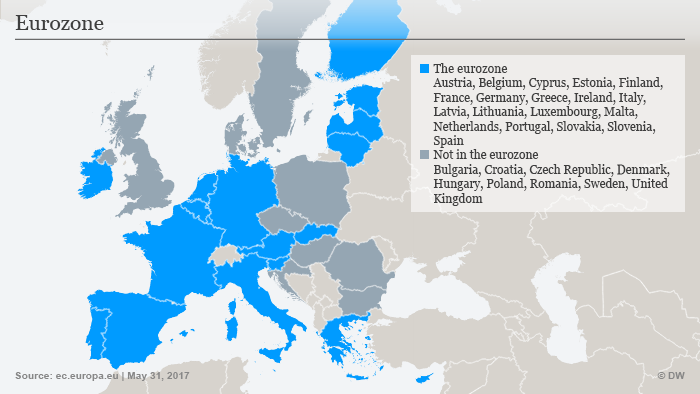 Read more: How France's Emmanuel Macron wants to reform the EU
"It is absolutely important that France and Germany agree on questions," said Scholz. His French counterpart, Bruno Le Maire, said: "We strongly believe that we should be able to find a compromise between France and Germany for the next council of June." European Commission Vice President Valdis Dombrovskis said: "We need to move beyond established positions now and find compromises."
Read more: Macron wants a new deal for Europe
What happens next? There are hopes that an EU-wide deposit insurance scheme would be implemented in the long-term, however German Chancellor Angela Merkel said that risk in the banking sector needed to be reduced before taking further steps towards collective insurance. Merkel has committed to submitting the joint proposal for a reform road map with France ahead of the summit which will take place in Brussels on June 28.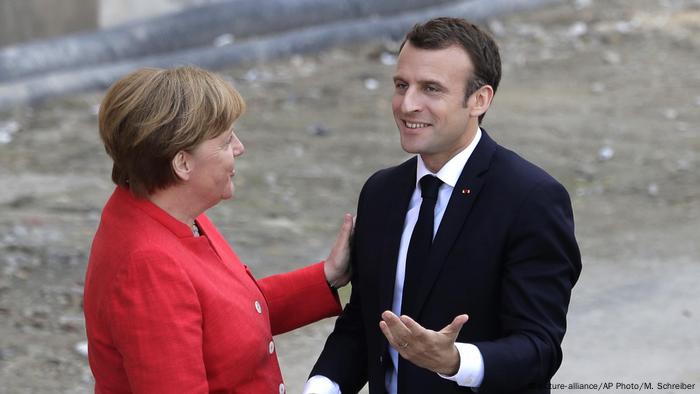 Without Germany's support, it would be practically impossible for Macron to implement his EU and eurozone reforms
kw/rc (AFP, dpa)