At the site of a Nazi massacre in northern Italy where many children were killed, US Secretary of State Rex Tillerson left no doubt that Russia would have to change its Syria policy and sever its ties to Iran and Hezbollah. Such defiance of Moscow would not have been expected a few days ago. Since the alleged chemical weapons attack in Syria, Tillerson has reflected the Trump administration's dramatically changed stance on the war. Intentions of rapprochement with Russia have been replaced with a course of confrontation.
Tillerson of course knew that this change would be backed by key Western foreign ministers. Italy, Great Britain, France, Japan, Canada and Germany had no choice but to condone the military strike in Syria and the new approach to the conflict there. In principle, everyone agreed that Russia must maneuver out of the impasse that has been created with President Bashar al-Assad's government. But when looking at the subtleties, the situation became less clear, as the G7 foreign ministers could not reach an agreement on potential new sanctions.
How long will this current American stance last? That was the question looming over the summit in Lucca. After all, Tillerson has changed his tone on Syria several times in the past week. Despite expressing opposition to intervention during his election campaign, President Donald Trump ended up attacking Syria anyway. His secretary of state made a far-reaching statement in Italy, basically vowing that the US would attack anyone and make anyone accountable who has harmed innocent people. Washington would thus be acting as world police - even without permission, if need be.
Back to interventionism
Trump seems to be picking up where former US president George W. Bush, an opponent of the so-called "axis of evil," left off. The last Republican president even wanted to go to war with Iraq, something Trump criticized as a great mistake. Now, Trump and Tillerson seem to be willing to take on Russia, North Korea and even China. Threats of "unilateral measures" can be interpreted as an energetic, bold approach or seen as a dangerous game of provocation.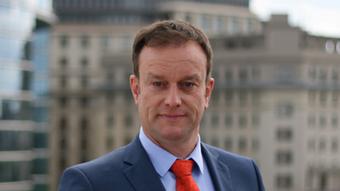 DW's Brussels correspondent Bernd Riegert
Fellow Western foreign ministers likely disagree with much of the Trump doctrine now taking shape.
Tillerson should probably not count on practical support, meaning troops or money, from the West to implement his Syria policy. The other nations' agreement amounts to no more than lip service. None of the other six G7 nations wants to be dragged into a bloody conflict like the one in Syria. It is highly unlikely that renewed confrontation with Russia will open an opportunity for a political peace process in Syria, as desired by German Foreign Minister Sigmar Gabriel. Would Russian President Vladimir Putin actually intervene and then suddenly drop his support for Assad? That is unlikely to happen immediately, but perhaps in the near future, when Assad is no longer useful to him. The Russians will also wait to see whether US foreign policy will stabilize or whether yet even more sudden changes are in store.
Still no strategy
There is still no adequate explanation as to why Trump has shifted his stance from "America first" to "America everywhere." Many observers in Washington believe his daughter was behind this change of heart. Ivanka, a Trump whisperer who exercises a great deal of influence as an advisor, may have appealed to her father's moral side to make use of America's unique position. Others suggest that this is a domestic diversionary tactic, as the president wants to prove that Russia did not influence the US election and his campaign team's connections to Moscow were innocent.
What happens next? Trump's spokesman in the White House has not ruled out further military strikes in Syria if Assad's regime continues to use barrel bombs - something he still does on a regular basis. Will the US actually initiate a large-scale military intervention in Syria? What will Trump ultimately demand from Washington's allies in Europe and NATO? How will the US behave in the explosive conflict with North Korea if Pyongyang's mad leader conduct another nuclear weapons test as expected? American foreign policy raises many important questions, but an actual strategy remains unclear.
Have something to say? Share your comments below. The thread will remain open for 24 hours after publication.