In a report obtained by the German newspaper Express, police concluded that the number of visitors to public celebrations should be restricted and that horses and helicopters should be deployed and officers sent to elevated observation positions.
The report also suggested that officers - especially women - who are trained to handle sexual offenses, should be present in order to assist victims of sexual assaults and to serve as primary "security points" for people looking for immediate help.
The moves come after harsh public criticism of Cologne's police and claims that officers were too slow to respond to emergency calls and cries for help last year.
In total, nearly 1,200 criminal complaints, including about 500 related to sexual assault, were made to police after New Year's Eve. But 124 of the 267 criminal investigations that have followed have been suspended because of a lack of evidence or because the suspects cannot be found, Cologne's prosecutor's office told the German news agency dpa.
The prosecutor's office reported that so far 35 people have been charged as a result of the investigations, and, of those, 24 have been convicted.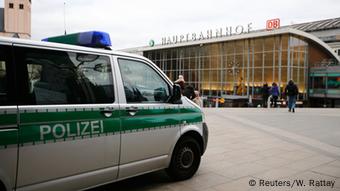 "Police will be recognizable by special vests"
"We will have more than 1,500 police officers in Cologne during this upcoming New Year's Eve and over 100 teams of three officers each in the area of the central station alone," Christoph Schulte, a spokesman for Cologne's police department, told DW. "They will be recognizable by special vests and available at the scene for any possible complaint."
According to Germany's Federal Criminal Police Office, nationwide last year's attacks resulted 881 reported sexual offenses in Cologne, Düsseldorf, Hamburg, Frankfurt and Stuttgart.
Of these, 642 cases were purely sexual offenses and 239 were sexual attacks involving other offenses - for example, unwelcome touching and groping while trying to steal phones, purses or bags.
'They existed before'
The attacks in Cologne occurred mostly in the area surrounding the city's iconic cathedral and main train station.
"I didn't go to the cathedral area last year, and I'm not planning to go there this time - but I will not change my celebration plans," said Eva, who grew up in Cologne and still lives there.
"Of course there are scary situations you experience as a woman sometimes, but they have nothing to do with last year's attacks in particular," the 28-year-old said. "They existed before, and they exist now."
Even during Carnival, which in 2016 took place just five weeks after the New Year's Eve attacks, Eva said she did not change her plans or feel threatened in any way.
"I read about the attacks quite late in the newspapers and watched reports on TV, and of course I found it awful," Eva said, "but it only made me realize why I never go there anyway."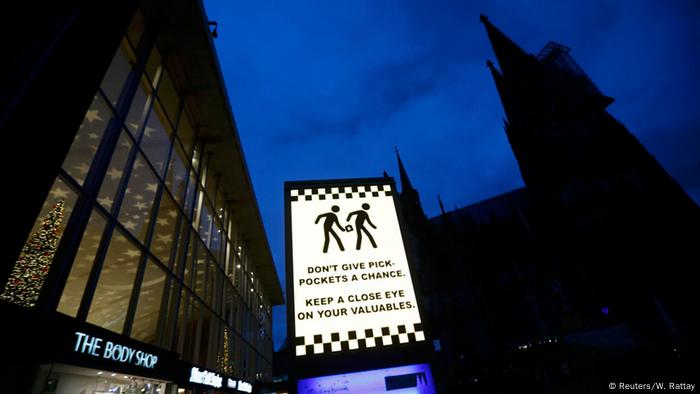 "It's not a matter of who the attackers are or where they did. It's about a sense of personal safety"
Janna, another 28-year-old from Cologne, said things had not changed for her in the wake of the attacks either. "I am working in Salzburg during that time of the year, but I would not celebrate around the cathedral either way," she said. "However, if I did want to go, last year's events would not have stopped me. If you start thinking like that, you would not go anywhere. You wouldn't fly because it's dangerous, and you eventually would not even leave your home."
Sense of security
Thirty-one-year-old Kristina, a teacher living in Cologne, told DW that she might be more cautious now than she had been prior to the attacks.
"It's not a matter of who the attackers are or where they did it exactly," she said. "It's about a sense of personal safety that was damaged and for me there is no return. It's not like I don't feel safe in my city, but I also can't behave as if this never happened. It did happen, and it happened here. I don't want to let it get to me, but I also don't want to be delusional."
In order to increase the sense of security, police are also planning to use better cameras to identify perpetrators easily, and the city has announced plans for a spectacular multimedia show in the area immediately surrounding the cathedral.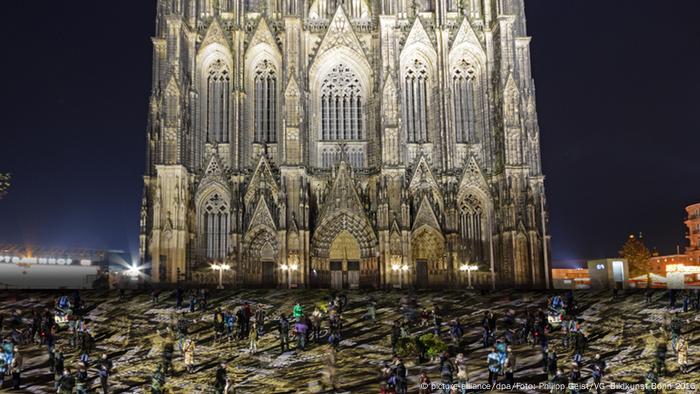 The city has announced plans for a multi-media show in the area surrounding the cathedral
But many claim that "a sense" of security is not enough - and that real security should be in place.
On Saturday, Express reported that calls to report sexual offenses began as early as 10:30 p.m. on December 31, 2015, more than two hours earlier than previously claimed by police. Analyzing more than 1,200 emergency calls, the newspaper claims that police were dismissive of the early calls. In response to the criticism, police look likely to go all out this year.
"We will present heavy-duty vehicles, which will partly be in use during this New Year's Eve, as well as video observation systems, service dogs and other means of control," the police stated in a recent press release.
Kristina remains doubtful that that will solve the problem.
"I thought that those measures were supposed to be taken also last year, so I don't see any reason to blindly trust police now," Kristina said. "There were not enough police at the scene, and that can be fixed, but if women called the emergency number and no one cared? No service dog could ever change that. Authorities should start treating sexual assaults as seriously as they treat terror threats."