Hungarian Prime Minister Viktor Orban told Germany's Bild newspaper in an interview published on Friday that "if I made a refugee policy like your chancellor, people would chase me out of office the same day,"
Orban was referring to German Chancellor Angela Merkel, who in 2015 opened up Germany's borders as Europe was confronted with the largest refugee crisis it had seen in years, famously declaring "Wir schaffen das" or "We can do this."
Orban, one of the strongest opponents of the European Union's migration policy, said the issue is "not a common task of the EU. This is a national matter of each individual member state. Since 2015, attempts have been made to make this a joint task — and have failed."
Hungary, along with Poland, is notable in its refusal to accept migrants from Italy and Greece, contrary to an EU deal struck in the height of the migrant crisis. The 2015 agreement was meant to share migrants amongst EU member states. Merkel has repeatedly criticized Hungary for not complying with the EU scheme.
Read more: Germany opens its borders to refugees: A chronology
New European Commission
In a separate interview on Friday, Orban called for a new European Commission with a fresh approach to migration. Countries protecting their borders "should not be punished," he told Hungarian state radio, concerning Hungary's referral to the EU Court of Justice by the European Commission over its non-compliance with EU law.
"We need a Commission after the European elections which does not punish those countries that protect their borders like Hungary," Orban said, suggesting that the EU executive should rather punish those who let in millions of migrants into Europe in violation of EU rules.
Read more: European Commission refers Hungary to ECJ for defying EU asylum laws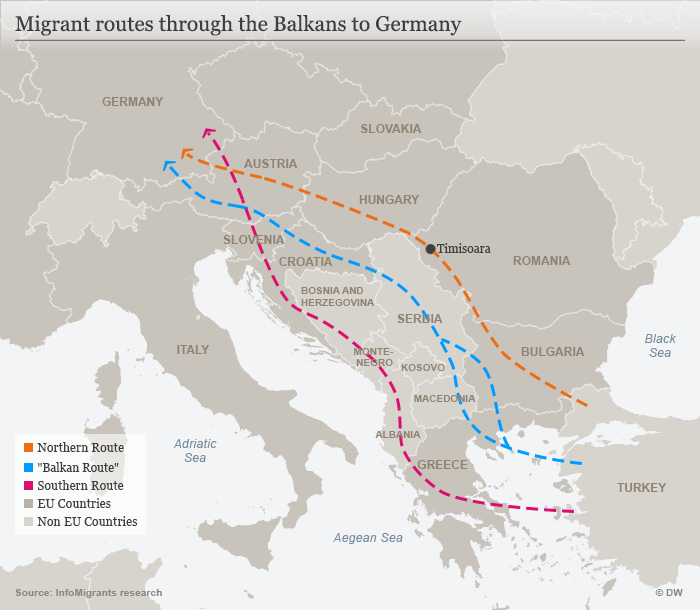 'Montenegro should close to migrants'
Orban's government famously built a razor-wire fence along Hungary's border with Serbia in 2015 after hundreds of thousands of migrants passed along the "Balkan route" leading from Greece through Macedonia and Serbia to Croatia or Hungary.
More recently, migrants have headed to Croatia through Bosnia and Herzegovina and Montenegro instead of along the Balkan route. Orban, who was in Montenegro for a state visit on Tuesday, said that the small Balkan nation should remain closed for people trying to reach Western Europe. Orban even offered help Montenegro with anti-migrant border patrols.
Orban's right-wing nationalist Fidesz party has a strong lead in opinion polls after it won national elections in April with a landslide, and he was re-elected for a third consecutive term.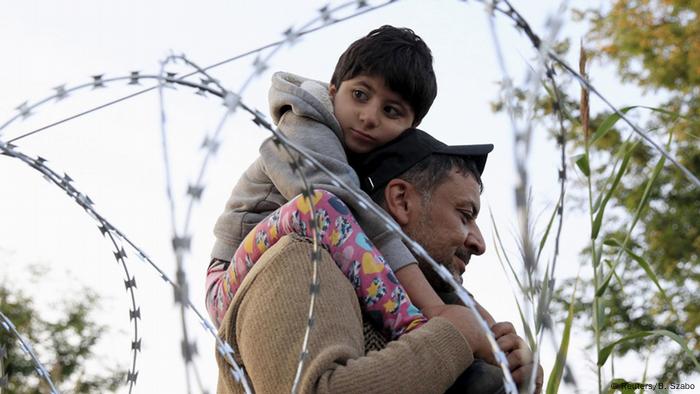 A Syrian migrant with a boy on the Serbian side of the border with Hungary (2015)
kw/aw (DPA, Reuters)
Each evening at 1830 UTC, DW's editors send out a selection of the day's hard news and quality feature journalism. You can sign up to receive it directly here.