Germany's center-left Social Democrats (SPD) announced Tuesday an urgent reshuffle that puts the country's second-most popular party under renewed pressure as they prepare to fight the federal election on September 24.
The SPD, which is a junior coalition partner of Chancellor Angela Merkel's Christian Democrats (CDU) along with the Bavaria-based Christian Social Union (CSU), was forced into making the changes after Erwin Sellering - the state premier of Mecklenburg-Vorpommern - resigned due to a battle with cancer.
Sellering was replaced as head of the northern state where Merkel's constituency is based by Manuela Schwesig, who was until now, family minister in the federal cabinet. Schwesig's appointment is expected to be formally endorsed at a regional party meeting on Wednesday and she could be elected by regional MPs in July.
Read more: The pros and cons of Merkel's grand coalition in Germany
Schwesig's position was taken by SPD Secretary General Katharina Barley, who is succeeded by Hubertus Heil, the deputy leader of the party's parliamentary group.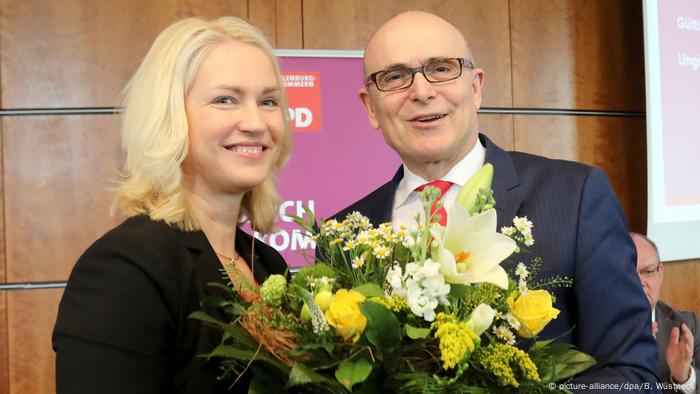 Manuela Schwesig will replace Erwin Sellering as state premier in Mecklenburg-Vorpommern
The reshuffle came just a day after the party stepped up its election campaign, which Heil is now tasked with leading.
SPD leader and main challenger to Angela Merkel for the chancellorship, Martin Schulz, attested Heil as being an "experienced election campaigner," who stands for "innovation, economic progress and future-orientated policies." The SPD has lost three key state elections so far in 2017, including in Germany's most populous state North Rhine-Westfalia.
- Merkel's CDU unseats ruling SPD in crucial German state election
- Schulz train stalls ahead of vital German election
The role is a pivotal one in the election campaign. Heil's main job will be to mobilize many of its disaffected former voters. The Left Party reacted to the appointment with disdain. "If Martin Schulz can't think of anyone other than Hubertus Heil as secretary general, then he has already given up on aspirations of becoming chancellor," said Left Party leader Bernd Riexinger.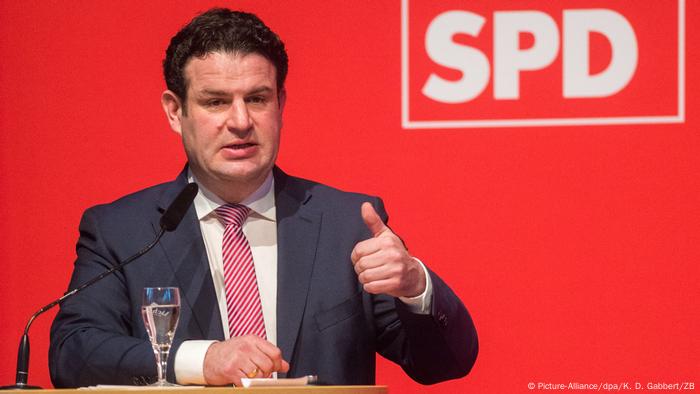 Hubertus Heil has already served as SPD secretary-general until the party suffered devastating losses in the 2009 election
Having already held the post of secretary general, Heil resigned after being partly blamed for the party's 2009 election losses that saw them forced to vacate their place in Merkel's grand coalition. They were replaced by the centrist Free Democrats (FDP).
Read more: A guide to Germany's possible coalitions
The SPD's appointment of Schulz as party leader in January saw a sudden rise in the party's fortunes against Merkel's CDU, although support for the former European Parliament president has trailed off again in recent weeks.
mm/rt (AFP, dpa, Reuters)