The current German government under Chancellor Angela Merkel is not doing enough to protect the environment, NABU, a German conservation organization, said in Berlin on Tuesday.
NABU said the one-year-old government coalition between Merkel's conservative bloc (CDU and CSU) and the Social Democrats (SPD) was "hiding its head in the sand" and failing to act in comparison to other EU governments.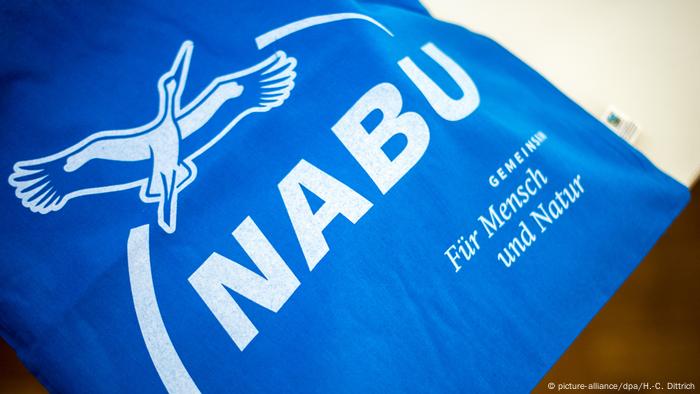 NABU is an 120-year-old non-governmental organization in Germany dedicated to nature conservation
NABU's main complaints
In a statement issued on its website and presented at a press conference, NABU said:
The German government needs to take more and faster action in the areas of climate and biodiversity protection, transportation policy and measures to reduce wasted resource;
Priority also needs to be given to current EU-level negotiations on agricultural subsidies;
The EU is currently pursuing 16 violations by Germany related to environmental short fallings;
Ministers are blocking climate goals agreed upon in the coalition document and failing to draw up concrete measures to decrease CO2 emissions;
The government is failing to achieve a protective management policy for Germany's wolf population.
However, the organization praised Germany's environment minister, SPD politician Svenja Schulze, and her "five-point plan" to reduce plastic and packaging waste and an initiative to protect insect species.
Germany braking on climate
"It remains questionable whether Merkel can actually swing the rudder around and bring the Union back on course to protect the climate," NABU's statement read.
Nabu President Olaf Tschimpke further blasted Merkel's government for its passivity: "If anything happens, then it is only as a reaction to court decisions and societal pressure."
"Across Europe Germany is the brake rather than the trailblazer in environmental protection," Tschimpke added.
Read more: Germany to stop using coal by end of 2038
Demands for the future
Tschimpke called for stronger laws, should industry and business fail to present adequate waste reduction plans by fall in line with the Environment Ministry's "5-point plan."
Nabu also called upon Merkel and her finance minister, Olaf Scholz (SPD), to ensure around €15 billion ($17 billion) of the EU budget be tied to nature conservation each year.
cmb/rt (dpa, www.nabu.de)
Each evening at 1830 UTC, DW's editors send out a selection of the day's hard news and quality feature journalism. You can sign up to receive it directly here.