Usually, the country holding presidency of the United Nations Framework Convention on Climate Change (UNFCCC) hosts its annual conference.
But Fiji, the country with that honor in 2017, was in no position to accommodate the 25,000 negotiators, environmental activists and journalists converging on COP23 from around the world. Apart from anything, the South Pacific island nation doesn't have a convention center anywhere near large enough.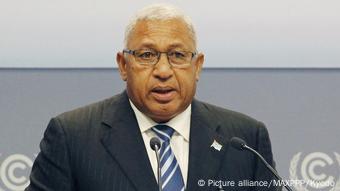 Fiji's President Bainimarama will put the plight of island nations center-stage
So, from November 6 to 17, the hordes are descending instead on Bonn, Germany — home of the UNFCCC headquarters. But Fiji will preside over the event — or more specifically, the country's president, former naval officer Frank Bainimarama, will.
Fiji spotlights plight of island nations
For Fiji, a county of more than 300 islands, climate change isn't just a talking point — it's a threat to the islands' very existence.
Environmentalists hope Bainimarama will bring together different interests at the conference and lead the way to realistic compromise.
Sabine Menninger, climate expert at the NGO Bread for the World Germany, has been a frequent visitor to Fiji.
"They will use this conference to highlight the vulnerability of the Pacific island states," she told DW. "They are particularly affected by climate change — and already by sea-level rise, which made Fiji the first country in the world to relocate an entire village due to climate change."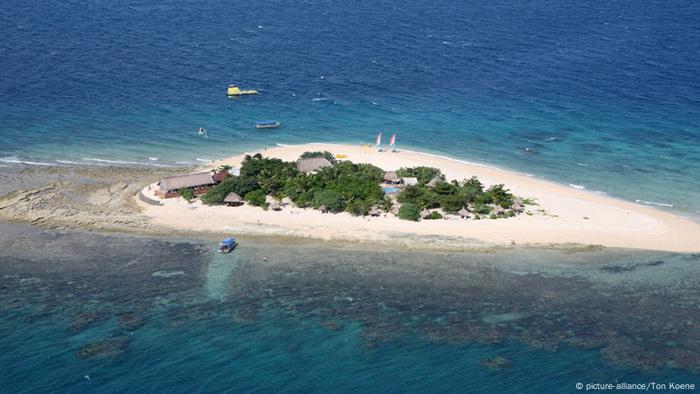 As a low-lying island nation, Fiji is on the frontlines of the fights against global warming
Building on Paris
High on the COP23 agenda is firming up the 2015 Paris Agreement, which saw signatories commit to voluntary measures to keep global warming below 2 degrees Celsius.
They have also agreed to make their targets more ambitious over the coming years. So far, national targets under the accord aren't enough to keep within the 2-degree limit.
Out-going German Environment Minister Barbara Hendricks told DW, "I expect we will take steps to clarify how we will fulfil the Paris climate agreement. That might sound unspectacular. But it's like a new, worldwide law, which was adopted in December 2015. And for this, you now need rules of interpretation."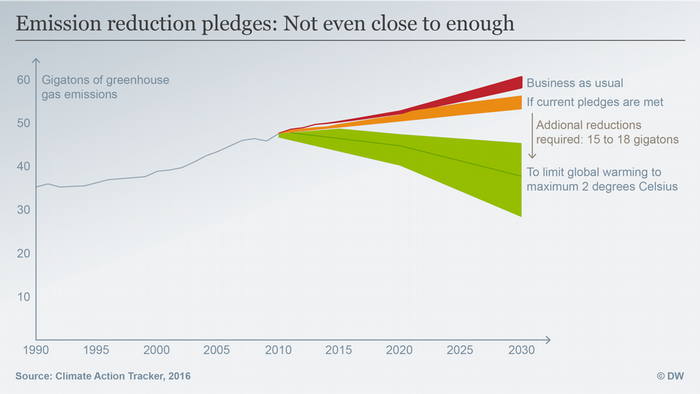 Almost all UN states are committed to the accord. The stark exception is the United States.
Trump's shadow
Donald Trump's climate denialism casts a dark shadow over the conference. This year, the US president rescinded his predecessor Barack Obama's commitment to the global pact.
Pulling the US out of the agreement isn't straightforward — and can only officially happen in 2020. Which is why there will still be an American delegation in Bonn next week, led by a senior US state department official.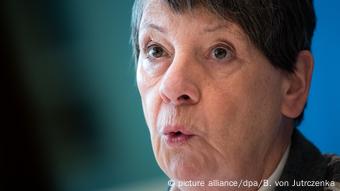 German Environment Minister Hendricks likens the Paris accord to a global law
"I am very pleased, because state secretary Rex Tillerson has a very balanced position," Hendricks said. "I am confident the American delegation will not disrupt the negotiations."
"The world has come a lot closer together," she added, "especially because of the megastorms in the Caribbean, and the US exit from the Paris Agreement has strengthened the unity between states."
Merkel, Macron & co.
Though negotiations kick off on Monday, environment ministers and heads of state aren't expected to show up until mid-way through the following week. For German Chancellor Angela Merkel, it's likely to be a welcome break from ongoing coalition talks in Berlin.
French president Emmanuel Macron also intends to speak, perhaps even in a joint address with Merkel.
And from California — which is storming ahead with its transition to green energy regardless of federal policy — Governor Jerry Brown has said he will speak for the section of American society committed to climate protection and vowing to uphold the Paris agreement through local action.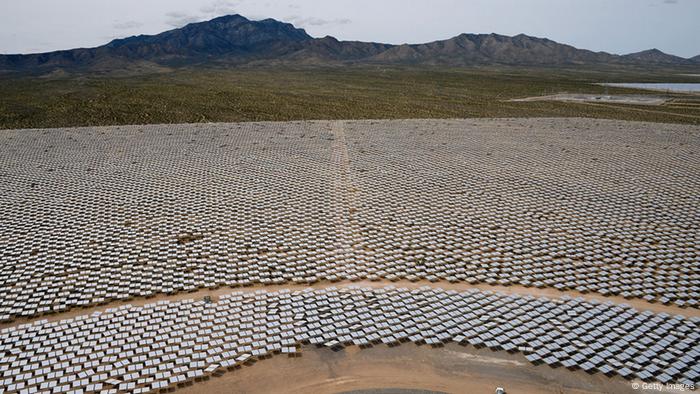 California is embracing solar power in a big way. And German legislation has helped bring down the cost of solar technology
With the most powerful country in the world isolated at the highest level, Germany is often cast as taking global leadership on climate protection. But its record at home is mixed.
What about Germany?
Recently, the country's emissions have been rising. It consumes far too much coal and is likely to miss its 2020 target of cutting emissions by 40 percent of 1990 levels.
Hendricks insists Germany remains an international leader on climate protection, partly because of the role it has played in driving down the cost of renewable energy worldwide over recent decades — which she says will one day be seen as a major achievement for international development.
German environmental activists are more skeptical. Many believe Germany's image as climate-protection poster child will collapse with its own climate targets.
"That's largely because, in Germany especially, the coal industry has successfully sabotaged the energy transition," Jan Kowalzig, a climate expert at Oxfam, told DW.
Kowalzig believes Germany will only meet its 2020 targets if the new government firmly commits to giving up coal.
Still, on an international level, Germany might lead another important achievement at the conference, with a plan for climate insurance for around 400 million people in the global south. It's an idea Germany already put forward at previous conferences — and may be looking to firm up in Bonn.