Nicaragua has already presented the relevant documents to join the global agreement at the United Nations, Vice President Rosario Murillo said on Monday.
"It is the only instrument we have in the world that allows the unity of intentions and efforts to face up to climate change and natural disasters," Murillo said. The move will leave only two countries outside the global pact: war-torn Syria and the US.
Read more: Forget Trump, it's all about local climate action
In September, President Daniel Ortega announced during a private meeting with World Bank directors that his country would join the agreement, although this information was later removed from the official government website.
Nicaragua was the only nation to reject the agreement in 2015 and has argued for far more drastic action to limit rising temperatures.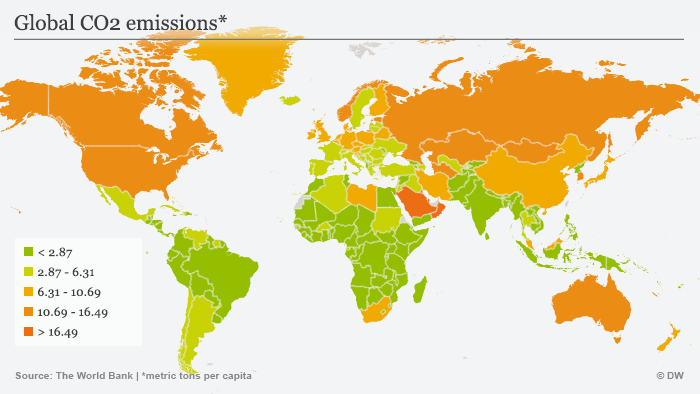 US on course to pull out
The Paris accord, signed by 195 countries nearly two years ago, seeks to limit climate change by curbing global emissions of carbon dioxide and other gases that scientists believe drive global warming.
Former US President Barack Obama pledged deep emissions cuts as part of the deal, but his successor Donald Trump has said the accord would cost America trillions of dollars, kill jobs and hinder the oil, gas, coal and manufacturing industries.
Trump in June announced the start of a three-year process to pull out of the agreement, on the grounds that it would put the US at an economic disadvantage.
Read more: Trump withdraws US from Paris climate deal
Fiji hosts the next round of UN climate talks from November 6-17 in Bonn, Germany.
jbh/cmk (Reuters, AFP)