Some years ago, I met two women who shared a liver. One had donated 60 percent of hers to the other, both had survived and when they showed their scars, they joked that they were in the shape of a Mercedes-Benz symbol.
But behind their laughter were stories of a desperate cry for help and incredible human generosity. I came away from meeting them knowing that though I was unlikely to become a living donor, I should at least sign up to volunteer my organs for use in the event of my untimely death. Yet, the furthest I got was the bone marrow register.
Why? Good question. The only explanations I have are concerns about post-death German bureaucracy coupled with an objection to its stuffy burial laws, and a very large dose of just not getting around to it. They're not very good excuses really, and I really don't excuse them.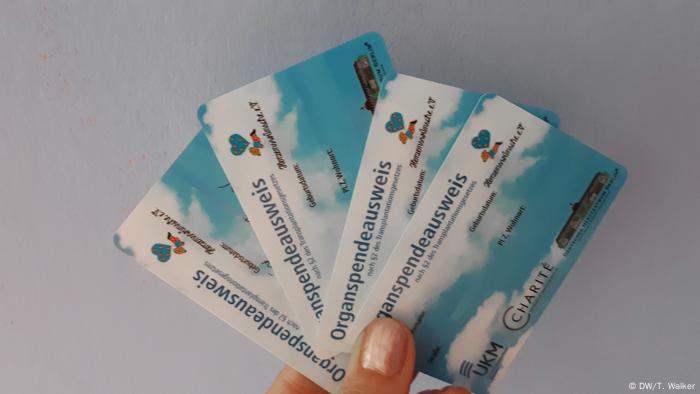 Becoming a donor is as simple as getting around to filling out a card like this
It is, in part at least, people like me who procrastinate over filling out a donor card that led Health Minister Jens Spahn to suggest the kind of opt-out system already in place in a number of other European countries — under which anyone not wanting to make their organs available for transplant, wouldn't have to. They would, however, have to make their feelings known during their lifetime.
Read more: Berlin and Beyond: North Sea love
Given that there are, according to the German Organ Transplantation Foundation (DSO), currently more than 10,000 patients on the national waiting list, yet only 10 donors per million citizens, it makes mathematical sense to introduce a system that adds non-opposed dawdlers, such as myself, into the pool of potential providers.
An unpredictable problem
Unsurprisingly, there have been cries from some quarters, the ethics council and Catholic Church being among the most outspoken, that a less free-floating approach to the issue would be unethical, imply a paradigm shift, and mean those giving their organs could no longer be referred to as donors.
But semantics, and indeed mathematics aside, there is surely a societal benefit to a system that makes everyone engage with an issue that could one day become their own only hope. Because the reality is, we just never know when we might be the ones crying for help.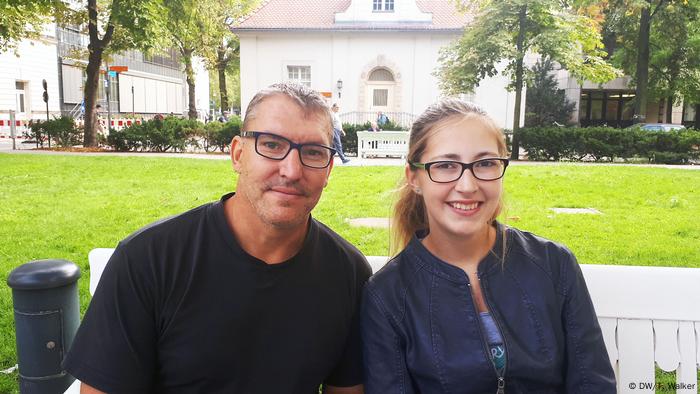 Lisa Böhlke and her father, Mario Böhlke, know only too well the value of organ donation
As Lisa Böhlke, an enlightened 16-year-old who suddenly found herself in need of a donor heart at the age of 12, said, there isn't really a disadvantage to a system that forces nobody to part with their organs but makes it easier for those who want to save as many as eight other lives, to do so.
Read more: Berlin and Beyond: Summer in the city
I can't argue with that. And as I listen to her talk about repaying an "indescribable" debt of gratitude, my talking about what it really means to give your organs to someone in need, seems insufficient. I know what I have to do.
I still doubt that I would ever offer a large chunk of my liver to a relative stranger, but I like the idea that someone else might get some use out of me once I'm no longer in need of any of myself. I'm not waiting to see how this debate unfolds. I have now filled out my organ donor card. And about time too.
In Berlin and Beyond, British-born Tamsin Walker takes a closer look at some of the quirks and perks of life in Germany, which has been her home for almost 20 years. She tweets as @TamsinkateW