The Stockholm International Peace Research Institute (SIPRI) says in its latest report that China, India and Pakistan have added more nuclear weapons to their stock in the last few years.
The annual report claims that while China appears to be expanding its nuclear arsenal, India and Pakistan are increasing both their nuclear as well as their conventional weapons.
Pakistan is also enhancing its plutonium production at the central Khushab city, which is home to the Heavy Water and Natural Uranium Research Reactor - an important component of the Islamic state's special weapons program.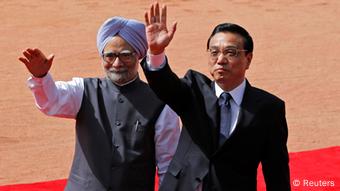 China and India are locked in border disputes
SIPRI further says that in 2012 China, India and Pakistan added 10 warheads each to their nuclear storage. China, it says, now has 250 nuclear warheads, whereas Pakistan possesses 100 to 120, and India 90 to 110.
The three Asian countries are home to over 2.7 billion people, which is nearly 40 percent of the global population.
'An inaccurate report'
Kapil Kak, a retired Indian air force officer, who is currently associated with the Center of Air Power Studies in New Delhi, says his country does not need to increase its nuclear arsenal nor it plans to do so.
"We keep minimum deterrence as part of our nuclear strategy. But yes, we have a hostile neighborhood, so we have enhanced the quality of the arsenal and also improved command, control protocols and accuracy of the warheads," Kak told DW, adding that he failed to understand why Pakistan needed so many nuclear weapons.
Ravi Sawhney, a former deputy chief of the Indian army is of the view that China's global ambitions and its attempts to increase its hegemony in Asia may have prompted India to enhance its nuclear capabilities.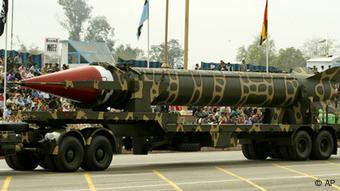 Pakistan's nuclear weapons are a cause of concern
"Pakistan's insecurity stems from the fact that India is far superior in conventional warfare. We have our compulsions too, and our nuclear weapons program is moving forward steadily," Sawhney told DW.
But some experts, like G. Balachandran - a consulting fellow at the Institute for Defence Studies and Analyses - doubt the accuracy of the SIPRI report.
"This report will not have any impact on the stability or instability in the Asian region. There is absolutely nothing to get excited about. And how can SIPRI get details of India's nuclear warheads when only few people have any knowledge about it?" asked Balachandran.