The leaders of the two west Asian countries agreed in Vienna on Monday to respect a new ceasefire, which aims to end a renewed conflict over the Nagorno-Karabakh region.
Following emergency talks, President Ilham Aliyev of Azerbaijan and his Armenian counterpart Serzh Sargsyan confirmed they would resume political dialogue over the future of the breakaway region, a joint statement said.
The two leaders also agreed to fix the time and place of their next meeting in June and that the Organization for Security and Cooperation in Europe (OSCE) would quickly finalize a plan to monitor the ceasefire, the statement said.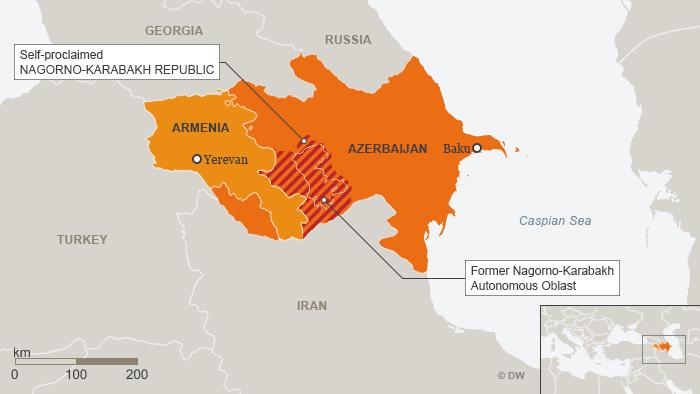 The disputed area of Nagorno-Karabakh once again erupted into fierce fighting in April, leaving at least 110 people dead. The violence between Armenian-backed separatists and Azeri forces pushed relations to a multi-year low.
Despite an existing truce that prevented the conflict from becoming an all-out war, residents say gunfire and shelling can still be heard nightly, and people are still being killed.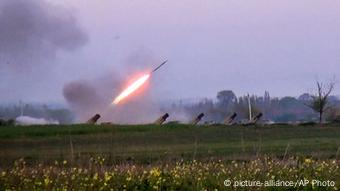 Deadly violence broke out again in April after a two decade-long truce
The two parties originally fought a war over the disputed territory in the early 1990s with thousands killed on both sides and hundreds of thousands displaced.
A ceasefire held for more than two decades, until both sides began rearming heavily.
Speaking after Monday's meeting, Russian Foreign Minister Sergey Lavrov said both sides were now looking to reach a compromise and that Moscow was ready to do what it could to broker a more satisfactory deal, according to the Russian RIA Novosti news agency.
Moscow, which has sold weapons to both sides but has a military treaty with its close ally Armenia, is seen as central to stopping a conflict that some fear could spread.
Turkey - at loggerheads with Moscow since Ankara downed a Russian jet near its border with Syria last year - has pledged to support its ally Azerbaijan.
mm/cmk (AFP, AP, Reuters)