On Tuesday, Pakistani President Asif Ali Zardari began his General Assembly speech by denouncing the US-made anti-Islam film "Innocence of Muslims" and asked world leaders to ban the controversial movie and other "hate material" against the Prophet of Islam.
The low-budget movie sparked violent protests in many Muslim countries. Apart from protests in the Middle East, Islamic parties in many South Asian countries held rallies to speak out against the video and the US government.
In Pakistan, the ruling Pakistan People's Party's government - led by President Zardari - announced an official holiday on Friday, September 21, to show solidarity with the Prophet of Islam and to protest against the film. At least 19 people were killed during these protests as violent mobs set public property on fire, also torching a church in the northern city of Mardan, and various US establishments.
Free speech
"President Zardari's comments about the 'Innocence of Muslims' were aimed more towards his own countrymen than the West," Snehal Shingavi, a South Asia expert at the University of Texas in Austin, told DW in an interview. "By appearing to defend Islam, he [Zardari] tries to appease the Pakistanis who feel that the film was blasphemous."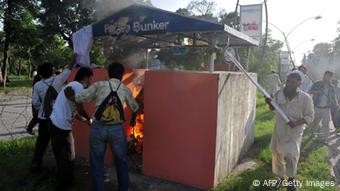 Violent protests broke out on Friday in Pakistan over the anti-Islam movie
But political observers and rights organizations say that Pakistan's own record against curbing hatred against the country's religious and sectarian minorities is not so envious, and that President Zardari's demand that the movie be banned worldwide is therefore hypocritical.
"By declaring a national holiday in support of the protests against the film, the PPP unleashed a wave of violence that included attacks on minorities ... Zardari gave official cover to right-wing Islamic parties and made things much more difficult for minorities in Pakistan," Shingavi said.
Human rights organizations point out that there is legal and cultural discrimination against religious minorities in Pakistan, which, in their opinion, is one the major causes of discrimination of Pakistani minority groups. They also say that Islamist groups propagate hate material against religious minorities on a regular basis and that Pakistani authorities do nothing to stop it.
But Ali K Chishti, a Karachi-based political analyst, said President Zardari's demand was justified.
"I think there has to be an international law which stops the spread of such hateful material. The President of Pakistan was voicing the sentiments of all Muslims - not only Pakistanis," he told DW.
Do more
Zardari also spoke about his country's role in the fight against terrorism at the UN. He said that his country had suffered enough in the "war on terror," and that the international community had no right to ask Pakistan to do more.
USofficials have long accused Islamabad of backing various factions of the Taliban and other Islamist extremists. Many "Af-Pak" experts maintain that the Taliban are Islamabad's favorites, and that the Pakistani military's spy agency - the Inter-Services Intelligence (ISI) - uses them as a bargaining tool for its influence in Afghanistan. Islamabad denies these allegations.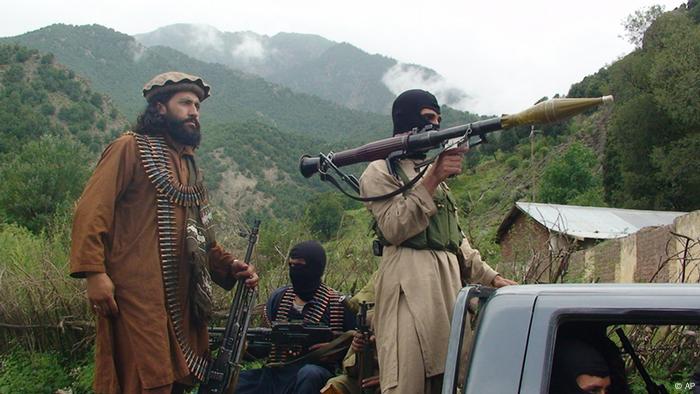 The US accuses Islamabad of covertly supporting the militant Haqqani network
"No country and no people have suffered more in the epic struggle against terrorism than Pakistan," Zardari insisted before the UN General Assembly in New York on Tuesday, September 25. "To those who say we have not done enough, I say in all humility: Please do not insult the memory of our dead, and the pain of our living. Do not ask of my people what no one has ever asked of any other people," he said.
President Zardari also condemned US drone strikes against al Qaeda and Taliban operatives in Pakistan's norhtwestern tribal areas. He said that these drone strikes were unpopular in Pakistan and that it had thus become very difficult for his government to "sell the 'war on terror'" to his people.
"Zardari is right when he says that Pakistan has been the worst victim in the fight against terror," Chishti said, adding that terrorist sanctuaries in Pakistan's restive northwestern tribal areas remain a major problem not only for Pakistan but also for Afghanistan. "Yes, Pakistan has suffered a great deal, but unfortunately, there is no one else to blame for it but ourselves." Chishti said the Pakistani state's goal to creating "strategic depth" in Afghanistan - to install a pro-Islamabad government in Kabul - had backfired.
Shingavi said that there was nothing new in Zardari's claims. He said that the Pakistani state had always relied on Islamists to destabilize its neighbors and maintain its bloated military budget. "Several commentators have speculated that Pakistan actually needs the global 'war on terror' in order to ensure that money from the West continues to flow into Pakistan."
Blaming the West
President Zardari also blamed governments in the West for supporting military dictators in Pakistan, which, according to him, were responsible for the mess Pakistan is in.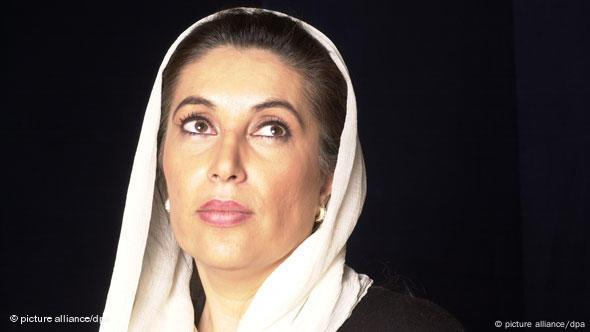 Zardari's slain wife Benazir Bhutto led a democratic movement against dictator Haq
"I remember the red carpet that was rolled out for all the dictators," he said. "These dictators and their regimes are responsible for suffocating and throttling Pakistan, Pakistan's institutions and Pakistani democracy ... My country's social fabric; its very character has been altered. Our condition today is a product of dictatorships," Zardari told the members of the UN General Assembly.
Chishti agreed somewhat with Zardari's statement. "The civilian governments are always very vulnerable and weak in Pakistan because Western governments prefer dictators. So Zardari is actually complaining about the state's security policy, which is in the grip of the military generals."
"Military dictatorships in Pakistan, especially the Western-backed dictatorship of Zia ul-Haq, turned out to be a disaster for Pakistan," Shingavi commented. "But the civilian leaders have only made matters worse."
Shingavi said that blaming the West had been a convenient defense for Pakistani leaders because there was a certain truth in that claim, and that it also functioned better as an alibi for their own incompetence and corruption.