DW: Ms Tynan, after the attack by a native of Uzbekistan in New York City many people have called Central Asia a breeding ground for Islamist extremism. Do you agree with this characterization?
Deirdre Tynan: No, I think it is far too strong. Certainly, a significant number of Central Asians have left to join "Islamic State" (IS) or other groups in Syria and Iraq. But we're talking about somewhere between 2,000 and 4,000 people.
What drives these Central Asians to war, to IS and to terrorism?
Some genuinely want to fight. Others are spurred by a sense of religious zeal. Many are very disillusioned. Society here [in Central Asia] can be very authoritarian, and there is an extremely unequal distribution of wealth. Based on our field work in places like Kazakhstan, Kyrgyzstan and Tajikistan, we see that potential recruits often cite their financial status as one of their motivating reasons.
Is IS able to exploit that?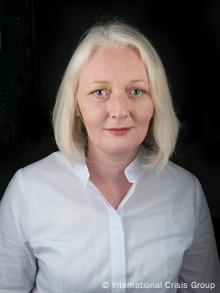 Based in Bishkek, Kyrgyzstan, Deirdre Tynan is Central Asia Project Director for the International Crisis Group
"Islamic State," with its very slick propaganda, is able to appeal to a wide variety of people for very different reasons. In the course of our research beginning in 2014, we've seen people ranging from a high-ranking security official in Tajikistan to teenage girls be attracted to war and become supporters of the "Islamic State."
What are Central Asian governments doing to solve this problem?
Steps are being taken, but they are very embryonic. The emphasis is often on countering terrorism rather than preventing it. Governments tend to see this strictly as a security problem and are not willing or able to look at more political or socio-economic drivers of radicalization.
The attackers in Stockholm, Saint Petersburg and now in New York City were not battle-hardened IS fighters but rather migrants who had left Central Asia.
The common thread here seems to be that their radicalization did not take place in Central Asia. They were radicalized while living the lives of migrants elsewhere. This poses as many questions for the US as for Central Asian countries. In fact, more.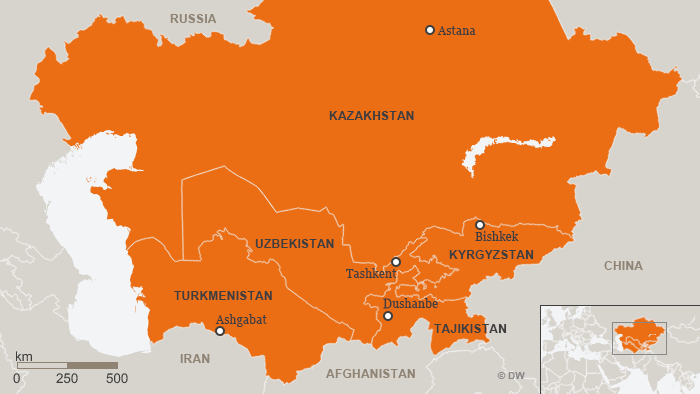 Could this be a problem of integration gone wrong then?
Yesterday we spoke with a former associate of Sayfullo Saipov, the man accused of the New York terror attack. This associate lives in Ohio, and we asked him what his life was like there. He painted a picture of a very close-knit community. You would have imagined that there would have been plenty of support for him [Saipov] there. But what this man said was that Saipov was very much a difficult character and even a misfit amongst his Uzbek compatriots. So it may turn out that we are looking at a very individualized case — someone who would have been heading for trouble regardless of where he was.
And still he chose to kill people in the name of IS.
"Islamic State" propaganda is very different from that of other organizations such as the Taliban or Al Qaida insofar as it is produced not only in Russian but also in the Central Asian languages, including Uzbek. Saipov would have had access to the exact same propaganda recruitment and instructions material as an Uzbek migrant in Moscow or somebody living here in Central Asia. IS is able to use people's own languages to reach those who are vulnerable. I think that is a very important point.
Do you think media attention would be the same if the New York attacker had originated from another less "exotic" country?
I certainly think the fact that Central Asia is relatively little known is an aspect. US strategic interests in this area are few and far between and are tethered to the country's concerns in Afghanistan.
Deirdre Tynan is Central Asia Project Director at the International Crisis Group. She is based in Bishkek, Kyrgyzstan where she oversees research and advocacy activities in Kazakhstan, Kyrgyzstan, Tajikstan, Turkmenistan and Uzbekistan. Prior to her position at the Crisis Group, she covered the region as a journalist.