Amid growing talk of the possibility of open conflict between the United States and North Korea, countries have started to affirm their positions in case violence breaks out on the Korean Peninsula or elsewhere.
Although countries have yet to throw their support behind Pyongyang in the event of a confrontation, North Korea has found supporters in its neighbor China - with some conditions.
"If the US and South Korea carry out strikes and try to overthrow the North Korea regime and change the political pattern of the Korean Peninsula, China will prevent them from doing so," said an editorial in the state-run Global Times.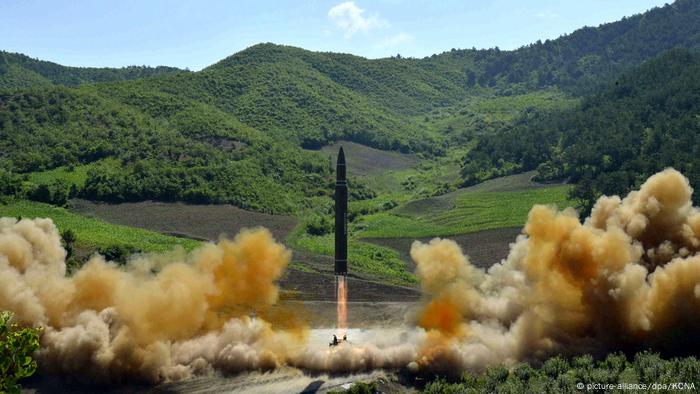 A rocket fired by North Korea
Read more: What is China's role in the North Korean crisis?
However, the paper did not recommend Beijing support Pyongyang under all circumstances.
"China should also make clear that if North Korea launches missiles that threaten US soil first and the US retaliates, China will stay neutral," it wrote.
Earlier this week, China's Foreign Ministry urged both North Korea and the United States to "stop provoking each other" and de-escalate the situation in a bid to return to "dialogue and negotiations."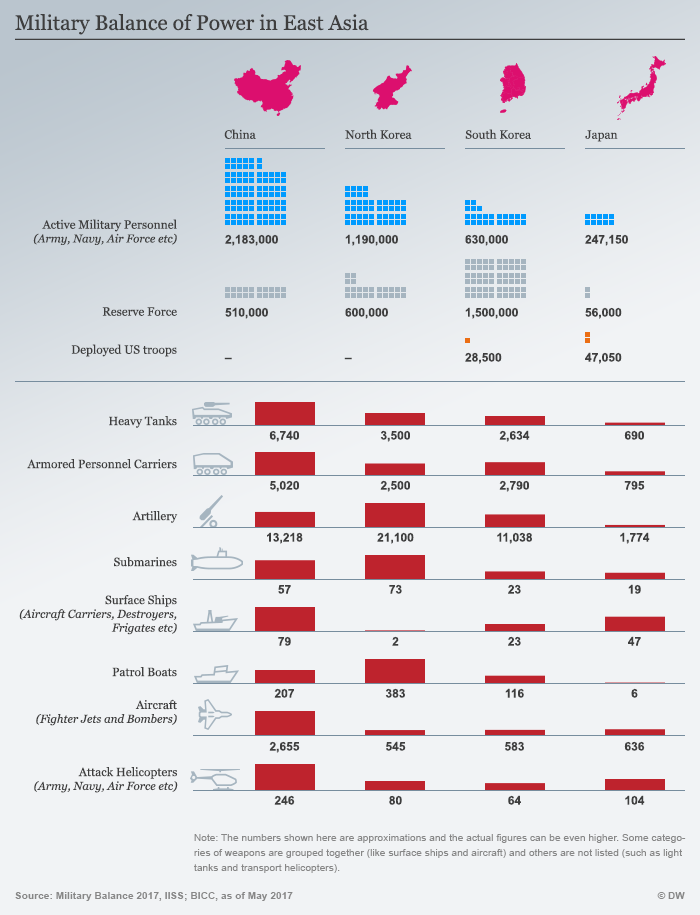 'No stronger ally'
But others nations have been keen to choose a side. Australian Prime Minister Malcolm Turnbull told Melbourne radio station 3AW on Friday that Washington "has no stronger ally than Australia."
"Let's be very clear about that. If there is an attack on the United States by North Korea, then the ANZUS treaty will be invoked and Australia will come to the aid of the United States," Turnbull said.
Read more: Does the US have to accept North Korea as a nuclear power?
Roh Jae-cheon, spokesman for South Korea's Joints Chiefs of Staff, said on Thursday that Washington and Seoul are prepared to "immediately and sternly punish" provocations from Pyongyang.
Meanwhile, Japan's Defense Ministry said on Thursday that Tokyo "can never tolerate" such provocations from Pyongyang, noting that technically the country could intercept a missile bound for US territory if it appeared to be an existential threat to its own domain.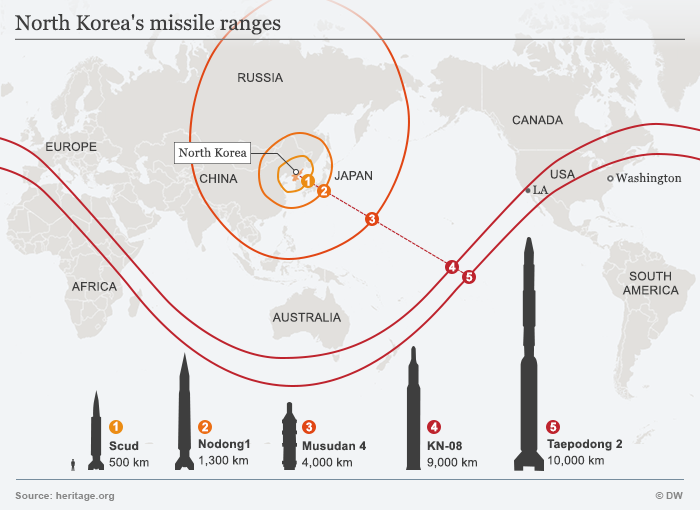 Is Germany in? What would NATO do?
While German officials have warned of the "very serious situation" unfolding between its ally and North Korea, Berlin has yet to affirm support for a US incursion.
However, given Germany's position in the North Atlantic Treaty Organization (NATO), would it have to heed the call if Washington triggered Article 5?
Read more: Donald Trump has complete, unchecked authority to use nuclear weapons
Despite Article 5 of the NATO Charter, which requires all members to come to the aid of any attacked member, it is unlikely Germany and other NATO members would be required to take military action against North Korea as Guam falls outside of the collective defense geographic limits detailed in the charter's sixth article.
Even as US President Donald Trump says the "fire and fury" he said North Korea would face if it attacked the US maybe "wasn't tough enough," senior officials in the White House have played down the president's tough talk, with Defense Secretary James Mattis saying a war would be "catastrophic."