Tokyo on Monday protested plans by Moscow to bury an undersea cable between the Russian Far East and the Russian-controlled Kuril Islands, which Japan also claims as its Northern Territories.
"It's extremely regrettable as such a project is proceeding under the Russian occupation that has no legal basis," Japanese government spokesman Yoshihide Suga said.
Read more: Will Japan and Russia finally resolve their territorial dispute?
Russia told Japan it would start working on the undersea project on Sunday, according to Kyodo News, a Japanese news agency.
Tokyo also complained to China over the involvement of Chinese multinational Huawei Technologies in the project, he added.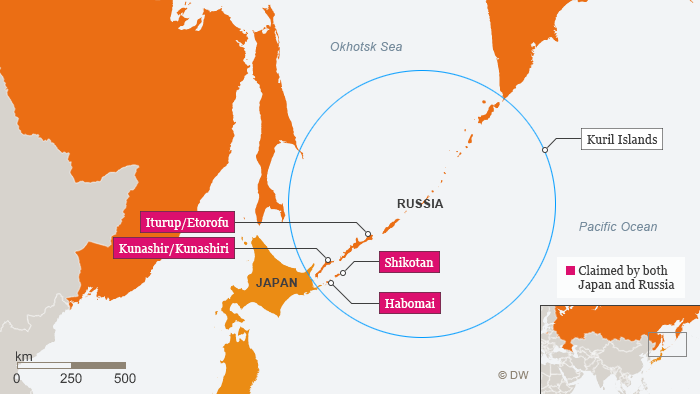 Century-old territorial dispute
Russia lost the islands after it was defeated by Japan in the Russo-Japanese War from 1904-05. Soviet troops recaptured them towards the end of World War II, forcing some 17,000 Japanese residents to flee to the nearby Japanese island of Hokkaido.
Moscow's steadfast refusal to return the Kuril Islands to Japanese control has stopped both countries from signing a post-war peace treaty.
Maintaining control of the islands ensures Russia's Vladivostok-based fleet has year-round access to the Pacific Ocean through a strait that does not freeze over in winter.
In 2016, Japanese Prime Minister Shinzo Abe and Russian President Vladimir Putin agreed to discuss joint economic projects on the disputed islands. But the deal has so far led nowhere.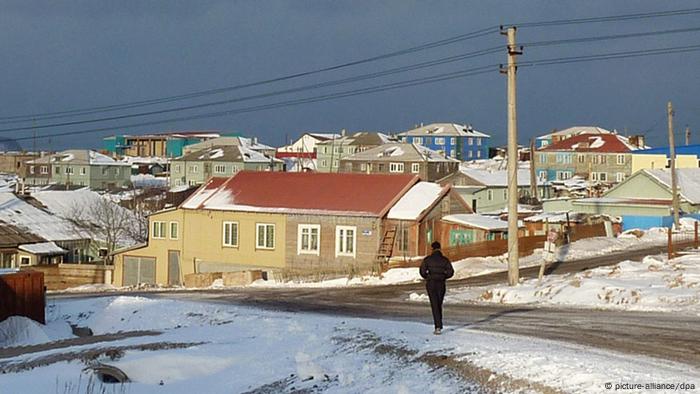 Around 17,000 Russian citizens live on the islands
Each evening at 1830 UTC, DW's editors send out a selection of the day's hard news and quality feature journalism. You can sign up to receive it directly here.
kw/amp (AFP, dpa)