Yoshiro Mori, the former Japanese prime minister, is scheduled to travel to Moscow later in February for talks with Russian President Vladimir Putin. The two men have a long friendship, in part based on their shared love of judo, and Mr. Mori will be acting as the special envoy of the current prime minister of Japan.
There will be several issues on the agenda for the talks, including exchanges in the areas of the sciences, education and parliamentary officials, but the biggest goal for both sides will be the thorny issue of the barren islands off Hokkaido that the Red Army occupied just days before Japan's surrender in 1945.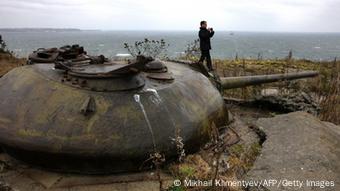 Japan took control of the islands in 1875 before Russia did in 1945
Nearly 70 years after the Soviet Union seized the chain of islets off northern Japan in the dying days of World War II, Moscow and Tokyo have still not signed a peace treaty to draw a line under the conflict.
It has dogged diplomatic relations ever since, but there is a genuine sense that both sides are close to the Etorofu, Kunashiri, Shikotan and the Habomai islets, which are marked on Japanese maps as the Northern Territories but are known in Russia as the Southern Kurils.
"Japan is our neighbor and we have a long and historic relationship that has not always been easy, but there have been periods of good relations between our two countries," Evgeny Afanasiev, the Russian ambassador to Tokyo, said this week.
"Minds of the people"
Echoing comments made during a visit to Japan in September by the head of the Russian Orthodox Church, Ambassador Afanasiev said, "Political relations are important, economic ties are important, but what is most important is what is in the minds of the people, how we see each other and how we can change any negative feelings about each other."
Many of those negative feelings revolve around the disputed islands - just one of three major bilateral territorial rows Japan finds itself embroiled in, the others being with China and South Korea - but President Putin himself expressed hope in March last year that the dispute might be settled in a manner that is acceptable to both sides, giving new hope to Japan's ambitions.
Ambassador Afanasiev also believes the time is ripe for the issue to be finally put to rest.
"This issue is a result of World War II and we have been there since 1945, but we would like to resolve this question and that is why we are in dialogue with Japan," he said. "We have different possibilities but this is a very serious issue and we are determined to continue our dialogue."
Behind the scenes
He intimated that work is already under way behind the scenes to move the issue forward.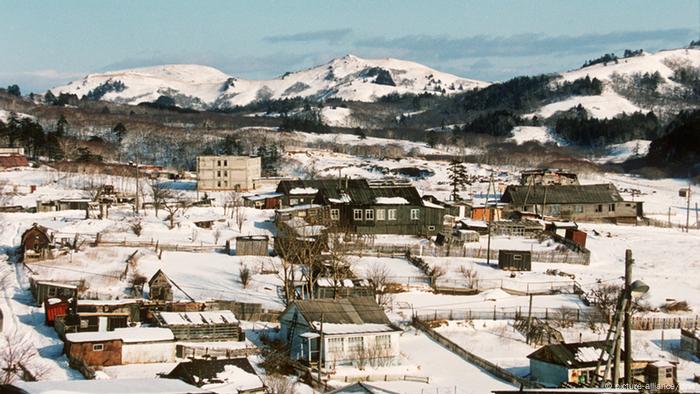 The islands are inhabited by nearly 20,000 people
"We are ready to discuss this and search for solutions to any issue in our relations with Japan," he said. "This includes the peace treaty. We have a long history and we have decided in the past with Japanese leaders that we should discuss without emotion to find solutions that are acceptable to both the Japanese and Russian publics.
"That is not easy and it can be difficult to create the conditions for further discussions," he added. "Both sides should accept the historic reality and we should change people's minds through discussions.
"On this sensitive issue, I see no meaning in publicly debating the issue, so we shall go about our diplomatic work.
"In diplomacy, one should never rush," he added. "We need time. But for both sides, this is our goal. We need a peace treaty because that would resolve a lot of the problems that exist between us."
The need for rapprochement goes further than the fate of a handful of windswept islands, however.
Moscow has invested heavily in its fossil fuel output from Siberia, primarily natural gas, but with a flood of new energy sources scheduled to come online around the world in the next couple of years, Russia will be aware that it needs to secure stable new markets.
Japan, where a question mark still hangs over the nuclear industry, would be a perfect customer.
Special dynamism
"The Asia-Pacific region has a special dynamism," the ambassador said. "Twenty years ago, Russia was not a Pacific power and was not very visible in the economy of the region. But today, trade is growing.
"With China, trade is worth around $80 billion a year and that will soon grow to $100 billion," he said. "We are growing fast in this region, especially in the energy sector.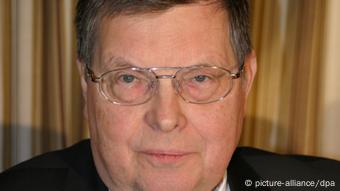 Russian Ambassador to Japan Evgeny Afanasiev believes the time is ripe to put the issue to rest
"We have had pipelines to Europe for many years, but now we are turning our attention to Asia," he added. "A new pipeline has been finished from Siberia and for the first time in our history we are supplying Asia. Some goes to China, but most goes to Japan and other countries in Asia."
The key sticking point, it seems, is the disputed islands.
"We certainly have problems, but our approach is very clear; we want to solve these problems as we develop our relationship," Afansiev said.
"We need to find some kind of solution and it should be mutually acceptable to both Russia and Japan," he said. "And that is not only for the two governments, but also the two parliaments and the people of both countries. There should be consensus."