A group of muscular young men are gathered in a gym in Iraq's southern city of Basra, but instead of lifting weights they're holding posters of a demure woman while flashing the "V" for victory sign. 36-year-old Evan Faek Yacoub may be an unlikely candidate from Basra for Iraq's parliamentary election on May 12, but she has galvanized the energies of many of the city's disillusioned youth.
"This will be my second time to vote, but the last time we didn't see any benefit because we voted for candidates who didn't serve the people," 22-year-old Ahmed Sabah told DW. "We need new faces like Evan to address the crises we face here."
Read more: Iraq's political landscape in disarray
Sabah has been meeting with family and friends to encourage them to vote for Yacoub, a biology teacher from the country's dwindling Christian minority. He's been putting up campaign flyers around the city, as well as using his social media accounts and the popular hashtag "We are all Evan" to garner support for the woman running as an independent candidate for the Chaldean Alliance, a political list campaigning for one of five seats in parliament allocated to Christians as part of the country's minority quota system. This electoral peculiarity has resulted in her candidacy making waves beyond Basra. Thanks to a so-called quota list, an Iraqi living in any part of the country can cast his or her vote for Yacoub, as well as Iraqis living abroad.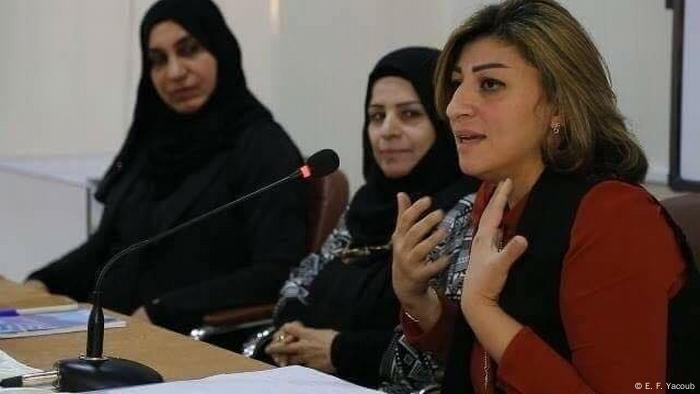 Her supporters say that Evan Faek Yacoub (right) has become the voice of the youth
"Evan is closer to our age, so she's better able to understand our situation and she is a humanitarian," Sabah said. "Most university graduates don't have any work or a way to earn a living and that's because of the politics here."
Ancient history meets current predicaments
Iraq may have an ancient history, but today it's one of the world's youngest countries where 60 percent of the population is under the age of 25. The potential of this human capital remains untapped, however, and youth unemployment is high and prospects for decent jobs low.
Basra is Iraq's economic capital on the Shatt Al-Arab River, home to lucrative ports which export most of the country's oil. But the city is plagued by corruption, an influx of poor residents from outlying rural areas and alarming levels of air and water pollution. After the 2003 US-led invasion and the collapse of the state, religious parties emerged, followed by years of infighting between rival Shia groups, and the traditionally cosmopolitan city grew more conservative. Seemingly of little interest to the political class, the problems of young people have fallen to civil society.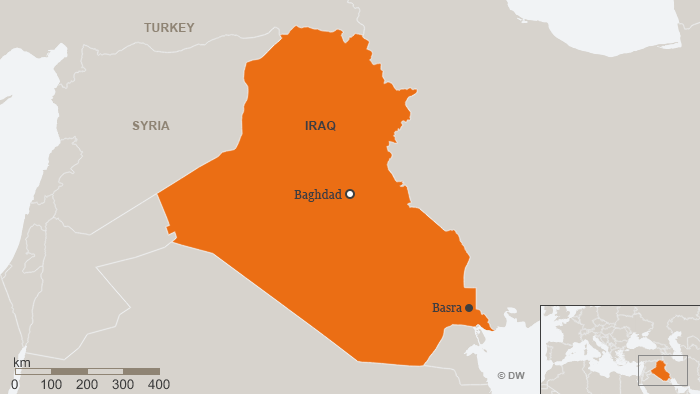 Read more: Poverty and lack of services in Iraq force refugees back to the camps
Part of Yakoub's wide appeal is a result of her community work with the Basra-based NGO, Al-Firdaws Society. Since its founding by activist Fatima Al-Bahadly in 2003, Al-Firdaws has been working to empower young people and women with its projects.
"The current government has taken society to the abyss with its interpretation of religious traditions and customs," Al-Bahadly told DW. "They don't want young people to have any role because they know young people reject this and want a renewal, so the youth are looking to communicate their voice through new candidates now."
Empowering Iraq's youth
For its part, Al-Firdaws has been working to bring more youth voices into decision-making at home, in schools and society. Al-Bahadly said the government must work to provide jobs for young people, as well as to prevent the growing problem of drug abuse. "On these issues, Evan has become the voice of the youth," she said.
The hashtag "We are all Evan" has been spreading across social media among Yacoub's supporters who hope their candidate can work beyond divisive identity politics if elected. Yacoub's met with voters in Basra, Nasiriyah, Irbil and Mosul, where she lived from 2007 until the "Islamic State" (IS) group occupied the city and forced out its Christian population in 2014, making her sensitive to the concerns of displaced Iraqis. "I've been meeting with Christians as well as other groups across the country and abroad," Yacoub told DW. "But in Basra, my greatest number of supporters now come from the Muslim community."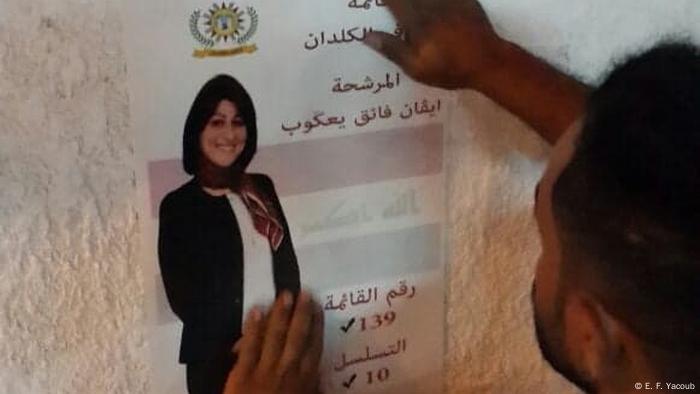 Whether or not she's elected, Evan Faek Yacoub has succeeded in waking young Iraqis from their slumber
The candidate attributes her ability to bridge the divide to her focus on what matters to people. "The most important issues in my program are to work with youth and to support women and children in achieving their legitimate rights as guaranteed by the constitution."
More women in the political process
This year close to a third of the nearly 7,000 candidates running for 329 seats are women. Recently an alarming trend has emerged where private videos have spread on social media allegedly showing what some consider to be "immoral" behavior, such as wearing "inappropriate" clothing or of women supposedly engaged in sexual acts. "These images circulating are a real violation of women's human rights because they're intended to exclude them from participating in the political process," Yacoub said. "Women can and should play a major role in parliament by sponsoring important projects that deal with trauma, health care and violence in families, for example."
One of Yacoub's earliest supporters, who has now become her campaign manager, agreed. "I would like to see more women in the political process who have been deprived their rights," Azhar Al-Rubaie, a 26-year-old veterinarian with a clinic in Basra, told DW. "Evan is an activist who has worked to defend civil rights regardless of someone's religion, politics, gender or if they come from a rural or urban area."
Whether or not Yacoub is elected, her candidacy has already succeeded in bridging many regional, ethnic and religious divides. "Most of the messages we receive on the social media pages are from young people," Al-Rubaie said. "They want a change in their lives and in the people who are running this country, and many have said that for the first time, they plan to vote."