A higher court in the western German state of North Rhine-Westphalia has ordered the city of Bochum to bring back Sami A., a suspected former bodyguard for Osama bin Laden, who was deported to his native Tunisia last month.
Bochum can appeal the decision in Germany's top constitutional court in Karlsruhe. But an appeal is not likely to delay the return of the suspect.
The Islamist, who is only identified as Sami A. in accordance with German privacy laws, had been living in Bochum for almost 20 years before his controversial deportation.
Many people had questioned the legality of his deportation, citing German law, which forbids deportation to countries where people may face torture or abuse.
Read more: German deportation of Tunisian terror suspect sparks torture concerns
Adding to the controversy was the fact that the deportation was carried out despite it being blocked by an administrative court in the city of Gelsenkirchen. Authorities said the fax stipulating the decision was received only after the plane carrying him to Tunis had taken off.
The court subsequently ordered that Sami A. be brought back to Germany. It threatened to slap a fine of €10,000 ($11,300) on Bochum's immigration authority.
Bochum challenged the order in a higher court in Münster, which turned down its appeal on Wednesday.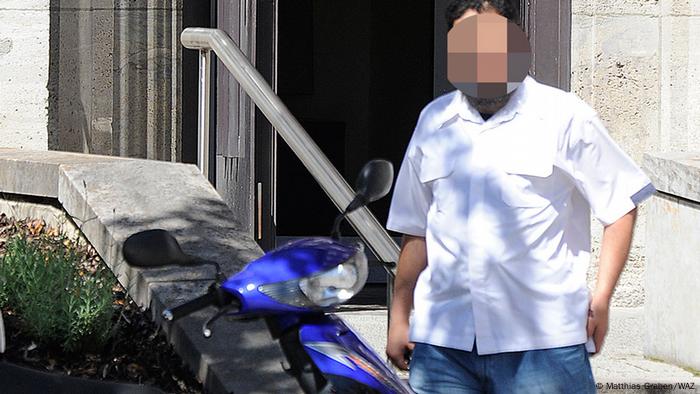 Sami A is said to have worked as a bodyguard to Osama bin Laden
'Rule of law' under pressure
Commenting on the case, the highest-ranking judge in the state of North Rhine-Westphalia said the deportation had tested "the limits of the rule of law."
"During the deliberations there was noticeable public pressure building to deport this suspect," judge Ricarda Brandts told DPA news agency. "This wasn't just in the media, but it was also demanded by senior politicians."
She also raised concerns about migration officials withholding information from the court and using a brief time gap to deport the suspect before judges could issue a ruling.
If they had waited for the court decision, "the plane for Tunisia would have not taken off on July 13."
Tunisia refusing to send Sami A. back
Earlier this month, Bochum issued a re-entry ban against Sami A. under European Union immigration law. Once a suspect has been deported, he or she is barred from re-entering any country within the EU's Schengen area.
Tunisian authorities have so far refused to send back the Islamist, whom they are investigating for suspected terrorism.
A spokesman for the Tunisian Justice Ministry told German newspaper Bild that Wednesday's court ruling will have "no consequences" on their decision.
"The process here in Tunisia is still ongoing, so he has no ID to travel with," spokesman Sofiene Sliti said.
Editor's note: Deutsche Welle follows the German press code, which stresses the importance of protecting the privacy of suspected criminals or victims and obliges us to refrain from revealing full names in such cases.
dj, ap/rc (AFP, Reuters, dpa)
Each evening at 1830 UTC, DW's editors send out a selection of the day's hard news and quality feature journalism. You can sign up to receive it directly here.