A court in Gelsenkirchen, North Rhine-Westphalia, ruled on Friday that the deportation of Sami A, an alleged ex-bodyguard of Osama bin Laden, must be reversed and he must be brought back to Germany. The man had been shipped back to his native Tunisia early on Friday from the city of Dusseldorf.
The 42-year-old had been living in the German city of Bochum for approximately eight years, with numerous attempts to deport him having failed. It was not until last month that Sami A. was finally detained, after a court ruling enabled his deportation, which in turn led up to his departure from Germany on Friday.
But the court argued that the man's deportation was "grossly unlawful" and infringed upon "fundamental principles of the rule of law," its decision based upon the fact that there was no diplomatic commitment from Tunisia with regard to whether Sami A. would be tortured.
Under German law, foreign nationals cannot be deported back if they face the threat of death or torture.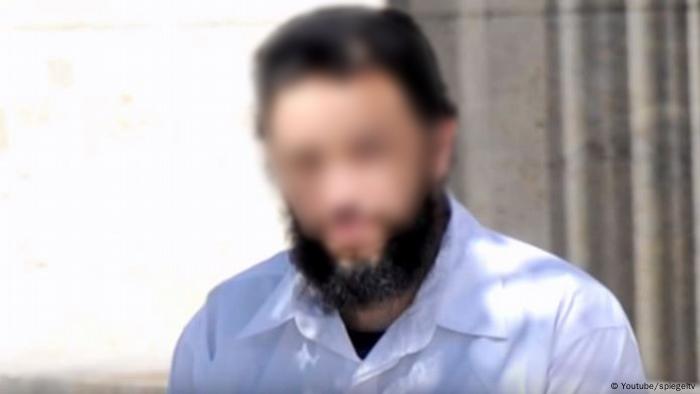 Sami A is said to have worked as a bodyguard for Osama bin Laden
Faxed court ruling was late
The court upheld the assessment that Sami A. faced "torture and inhumane treatment" in Tunisia and had produced the ruling against his deportation late on Thursday.
But the decision was sent by fax and did not reach authorities in time to stop the flight Friday morning, DPA news agency reported.
Aside from the delayed communication, judges said authorities had failed to reveal to them the time of the flight and implied that authorities had "knowingly" defied the order by completing the transfer of the suspect to Tunisian authorities.
The deportation was important to German Interior Minister Horst Seehofer, who had called on migration officers to make the case a "priority."
Monitored by authorities
Sami A.'s asylum request was first rejected in 2007 and he was surrounded by allegations that he underwent military training at an Al-Qaeda camp in Afghanistan for bin Laden's team of guards between 1999 and 2000.
As court rulings kept him from being deported, the suspected Bin Laden bodyguard lived a quiet life with his wife and children, who are German citizens. Since authorities had classified him as a security threat, he had been required to report to a police station on a daily basis.
Sami A. first arrived in Germany as a student in 1997. He has repeatedly denied the charges against him and says that between 1999 and 2000 he was a student in Karachi, Pakistan.
Editor's note: Deutsche Welle follows the German press code, which stresses the importance of protecting the privacy of suspected criminals or victims and obliges us to refrain from revealing full names in such cases.
jcg/aw (AFP, dpa)
Each evening at 1830 UTC, DW's editors send out a selection of the day's hard news and quality feature journalism. You can sign up to receive it directly here.