The rent's been paid, the bills are covered and the food shopping's bought. And then unexpectedly, the washing machine breaks down. It's going to cost almost as much to repair as it would to replace it. Dilemmas such as this leave thousands of women in Germany without access to contraception every month.
"The fact that women's health is sent to the bottom of the list is so sad," Alesia Knoll told DW.
The adviser at the Recklinghausen branch of Germany's federal family planning association "pro familia" is part of a 3.5 million euro ($3.8 million) government funded pilot project, which enables women over the age of 20, on a low income or unemployed, to receive prescription contraception free of charge.
For German citizens, prescribed contraceptives are covered by health insurance until the age of 20. Due to the initial restrictions on some health insurance plans, asylum seekers are also entitled to the "biko" scheme, both under and over the age of 20.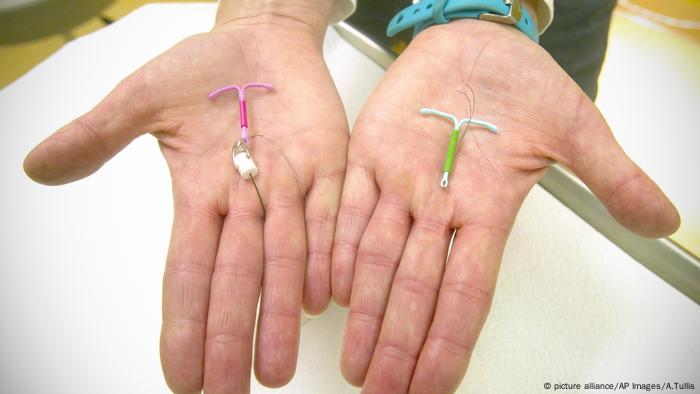 An IUD (or coil) would be the preferred method of contraception for some women, but for many it's unaffordable
Running until June 30, 2019 the trial is currently taking place in seven German towns across the country: Halle, Lübeck, Recklinghausen/Marl, Ludwigsfelde, Saarbrücken, Wilhelmshaven and Erfurt/Artern.
The "biko" project covers ten different types of prescribed contraception, including the pill, implant, coil and plaster. Condoms and sterilization or not covered.
No sacrifices
Women in various financial situations are eligible to apply and will be assessed on their income. The main recipients include students receiving Bafög (Germany's state financial support for education), vocational training funding, additional child allowance, and social welfare - known as Hartz IV.
Under Germany's Hartz IV, recipients receive 17 euros per month to cover medical prescriptions. But should this be used on any other medication, the pot's empty and for many women contraception is downgraded in priority.
"When money's tight, women change their behavior towards contraception. When choosing a method, the costs become a decisive factor, but not the really important factors of safety or tolerability," said Birgit Schoppmeier-Krügener, head of the "pro familia" counseling center in Recklinghausen.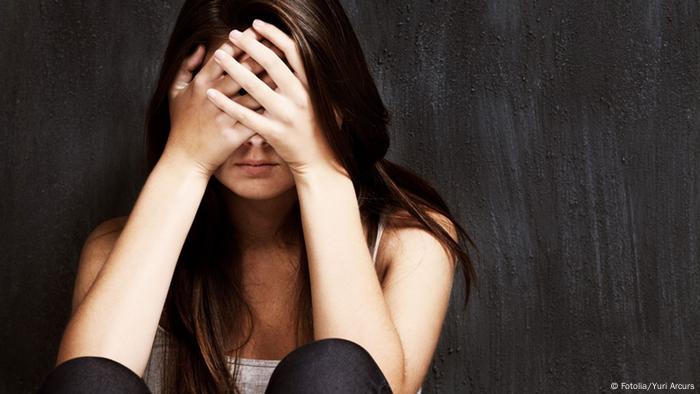 The 'biko' pilot project hopes to reduce the number of unplanned pregnancies in Germany
After seeking advice from a doctor, it's therefore important that women have a choice, Knoll told DW.
"Whether for health or lifestyle reasons, the pill doesn't suit everyone. So there should also be an alternative, like an IUD. But with costs of up to 300 euros when you consider the insertion, it's not affordable for everyone. We can no longer simply sit and watch this process in which women are just swallowing tablets, when there might actually be a better alternative for them," Knoll added.
Women's rights
Long-term, "pro familia" aims to implement the project across Germany. The results of the pilot project will be assessed, before being sent to Germany's family ministry in the hope of developing a national concept.
The scheme also intends to reduce the number of unwanted pregnancies, and, in turn, the number of terminated pregnancies in Germany, of which there are almost 100,000 every year.
"People come here from all different situations," Knoll explained. "Students who receive Bafög tell us they're not ready for a family yet and want to concentrate on their studies. Some women on low-income jobs tell us simply that their family is complete."
"But this isn't just about preventing pregnancy," she added. "This is about women's rights. And that all women have the same rights."