The Advocate General of the European Court of Justice (ECJ) said on Thursday that church-linked kindergartens, hospitals, social care associations and charities in Germany should not be allowed to weed out non-Christian job applicants.
Evgeni Tanchev's assessment of German law will be used by the court's judges as a non-binding recommendation for their upcoming decision.
Tanchev found that the European Union only allows member states' church organizations to prefer Christians for jobs if the applicants' faith represented a "genuine, legitimate and justified occupational requirement" — even if the church has special privileges under German law.
The eventual ruling could have a major effect on Germany's social infrastructure, where over a million people are employed in publicly-paid but church-run social facilities that require them to be Christian. Many lawyers believe this violates Germany's anti-discrimination law.
Read more: German Court: Muslim boy must attend NRW school's Catholic service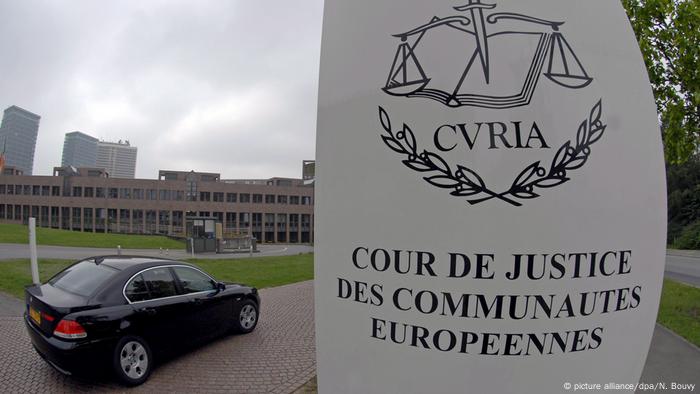 The assessment by the ECJ Advocate General is non-binding but likely to be followed by the court's judges
Only Christians need apply
The case was brought to the ECJ by Vera Egenberger. In 2012 she applied for a fixed-term job at the Diakonie, a social welfare organization run by Germany's Protestant churches. The job — an 18-month contract consulting on German implementation of the United Nations' anti-racism convention — did not appear to demand any particular religious affiliation. Nevertheless, applicants were required to be members of the Protestant or another Christian church.
Egenberger, who is not a member of any religion, made it through the initial selection process but was not invited to an interview. She sued the charity in Germany's labor courts for nearly €10,000 ($11,600) on the grounds that this violated the European Union's Equal Treatment Directive of 2000, which all member states are required to pass into law.
A territorial row
The case also highlights an ingrained conflict within German law — between Article 140 of the constitution, which says that churches have a special right to decide independently whom they employ, and the country's Equal Treatment Act (AGG), which prohibits any religious discrimination in recruitment. This has developed into a territorial battle between Germany's labor courts and the Constitutional Court, which has traditionally taken up more church-friendly positions.
"You really have to dive into the history of it," said Sabine Berghahn, a political science professor and discrimination law specialist who lectures at Berlin's Free University. "In the 70s and 80s there was practically a rivalry between the labor courts and the Constitutional Court around this question, when the Constitutional Court argued that it was unconstitutional to prescribe anything to the churches."
Berghahn attended the initial ECJ hearings and welcomed Thursday's recommendation by the advocate.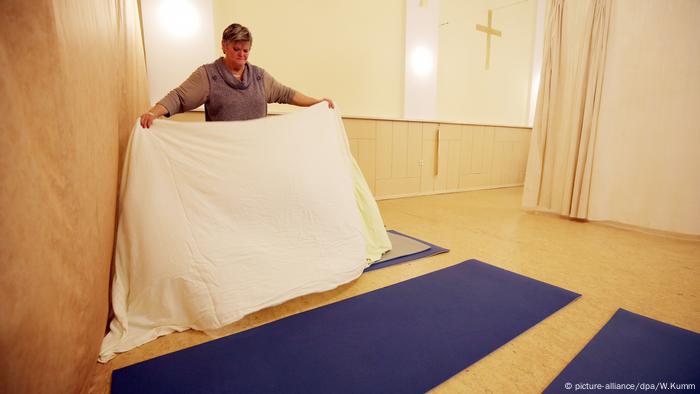 People working for a church charity or homeless project often have to be Christian
More conservative German jurists maintain that the churches' special constitutional status is unique in Europe, and that the AGG allows the churches to decide for themselves whether a job requires a religious affiliation. In his assessment, however, Tanchev concluded that a church employer "may not itself authoritatively" make this determination.
But labor lawyer Doris-Maria Schuster argued to the Catholic news agency KNA that the EU's Treaty on the Functioning of the European Union prevents the bloc from interfering in a state's church laws.
Read more: Workers' rights in Germany: Not everyone can go on strike, including church employees
A church monopoly
Berghahn disagrees that the AGG enshrines special privileges for the church. "That's simply not the case," she says. "Of course you have to include the church's position, but primarily it's the objective view that is relevant. Cooks, janitors, or gardeners of church institutions are subject to this rule that they have to be Protestant. Of course that is ridiculous."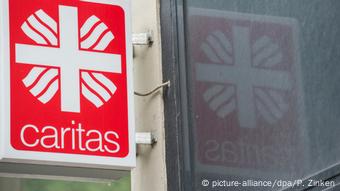 Church care providers like Caritas employ thousands of people in Germany
"And of course it's particularly relevant in regions where the churches have a monopoly on these social institutions — hospitals, kindergartens, care homes, refugee help organizations and projects — almost all of it is financed by the state, but still the churches demand this religious membership," she said.
Catholic institutions, she pointed out, even go one step further: demanding that employees show loyalty to Catholic precepts — as was highlighted in the case of a head doctor at a Catholic clinic who was sacked for remarrying.
Not only that, Berghahn says, the effect on Germany's labor market has been intensified in the past few decades because many social institutions have been privatized, allowing private social care providers like the church to gain more influence in the market.
Read more: The main differences between Catholics and Protestants