Matteo Salvini, leader of the hard-right League party, has been effectively dominating public discourse on the migrant issue since becoming interior minister earlier this month, all but eclipsing Italy's prime minister Giuseppe Conte and the leader of the League's coalition partner, the Five Star Movement's (M5S) Luigi di Maio.
After assuming office, Salvini announced Italy would start blocking humanitarian migrant rescue ships from docking. First he refused to allow safe harbor to the Aquarius ship, run by Medicins Sans Frontieres and SOS Mediterranee, and the 600 people on board who were eventually taken in by Spain. Then he turned away the German-operated ship Lifeline with 234 migrants and refused to allow the Danish freight Alexander Maersk, with 113 rescued peopleto dock for four days.
Via livestream from the Senate floor and his own Facebook page, political rallies and featured interviews on popular talk shows, Salvini has hammered away at his line that rescue boats act as "cruise ships" for migrants, warned migrants that "the party is over" and demanded the rest of Europe, including "arrogant and hypocritical" France, do more.
Salvini's migrant solution
Unlike his predecessors, he says he will solve Italy's so-called migrant crisis by blocking migrants at sea, setting up refugee hotspot processing centers in Africa and making deals with countries of migrant departures in order to send people back home. And, most importantly, by putting an end to the EU Dublin Accord, which obliges the country migrants arrive in to process their refugee claims and has resulted in some 160,000 migrants who would rather leave Italy stuck in holding centers throughout the country.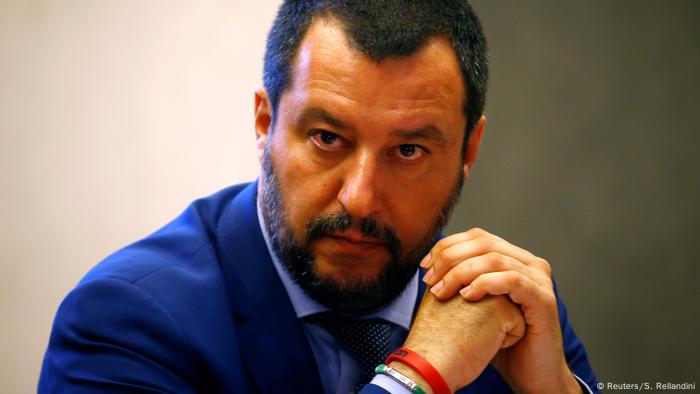 Matteo Salvini has said the "party is over" for migrants in Italy
"The reality is, Italy has always asked for the rest of Europe to share [its migrant burden]," says Natalie Tocci, deputy director of the International Affairs Institute in Italy. "The only difference now is that it's asking in a much more belligerent way. But the request is identical. So all this talk about 'new proposals'? There are no new proposals."
Along with the Dublin Accord, the major point of contention for Italians is the risk to the Schengen Agreement, supposed to guarantee freedom of movement within the EU. France, Austria and other nations have broken it by forcefully blocking migrants crossing into their countries out of claims of concerns over terrorism. With the backlog of migrants stuck in Italy, the inability to resolve the dispute makes the EU an easy target of the far-right.
The EU's plans to set up hotspots in Italy and Greece in 2015, with the goal of relocating some 40,000 refugees from Italy and Greece to other EU nations, have also failed. Countries such as Hungary, Poland, Slovakia and the Czech Republic have flat out refused to take in any refugees.
So, Europe is now desperately trying to outsource the dispute
Read more: Where do EU countries stand on migration?
EU lacks cohesive plan
"It's very likely, almost guaranteed, we will not find an accord on the question of how to manage the internal EU movement of migrants. So what happens is everyone becomes relentlessly fixated on finding a solution to external politics and border control," says Tocci.
Experts say the EU countries can agree all they want to set up refugee processing hotspots in African countries of departure or transit for migrants, as France, Italy and Germany have expressed support for. But, they will still be met with the same response from Africa: No.
Tocci says until Europe is willing to seriously consider the question of opening legal routes of immigration, there is nothing in it for African countries to set up hotspots.
"Put yourself in their shoes. If 95 percent of asylum requests are denied, why should these countries of transit help support all these people when we don't want them?"
So, border control becomes the tragic stage for the migration drama. Despite an 80 percent drop in migrant arrivals by sea compared to last year thanks to a controversial deal Italy's former government struck with the Libyan coastguard, Salvini's blocking of ships and anti-migrant message, strategically paired with laments about Italy's disregarded poor, resonates.
Read more: Opinion: EU panic over Italian populism only exacerbates tension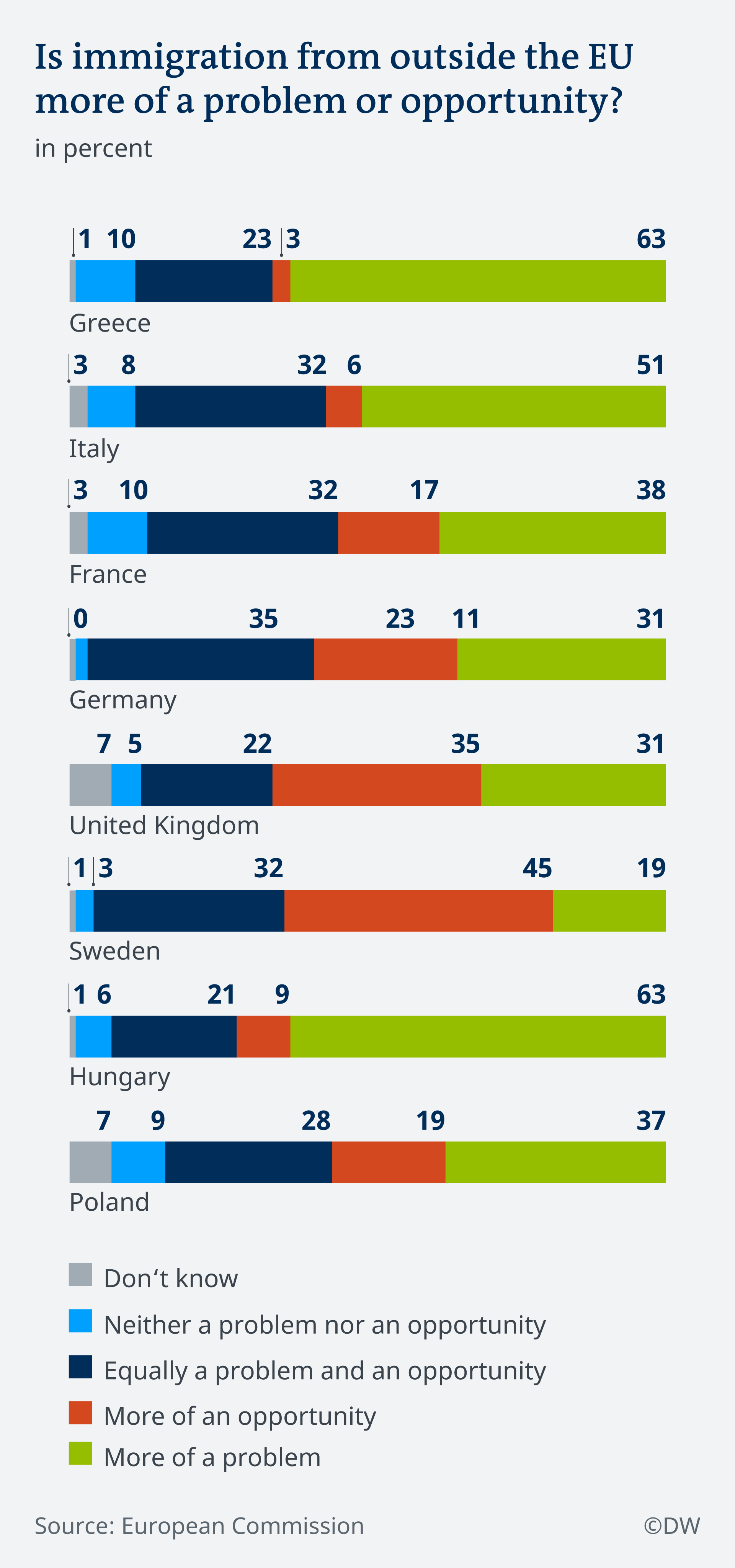 Repugnant policy, but support rises
This week, Italy's national statistics bureau released its latest statistics showing the number of people living in poverty is the highest it has been in more than a decade. At the same time, polls indicate that support for Salvini's League has risen from 17 percent at elections to almost 30 percent. This puts the League neck-and-neck with the populist Five Star Movement, whose promise of a guaranteed universal income for Italy's poor led to strong support in regions with high unemployment.
Indeed, scratch the migrant issue and concerns about poverty show through. Even center-left supporters of M5S who find Salvini's rhetoric repugnant, say they're willing to put up with it if it means solving Italy's other problems.
"Salvini's language is indecent and I don't think the migrant situation is worse than before," says Emanuela Alloni, who runs a small B&B in Rome. "But I hope the [populist-far-right] coalition survives the five-year term. If this government is able to make the changes it wants, Italians will be able to breathe easier. They won't feel threatened when 400 people land because the problem isn't 400 migrants, but 10,000 poor Italians and their lack of hope for the future."
But Natalie Tocci says unless the EU is able to guarantee the free movement of people, Italy risks bringing down the whole European project.
"If we don't resolve it, it will be the end of Schengen," she says. "Italy will have a backlog of migrants, and the whole EU could crumble. And all for what? Because we don't want several tens of thousands of migrants?"