What is Yanukovych accused of?
Ukraine's former President Viktor Yanukovych stands accused of treason. Specifically, he is accused of supporting actions with the goal of changing the national borders and territory of Ukraine. He is also accused of aiding Russia in carrying out an attack on his country.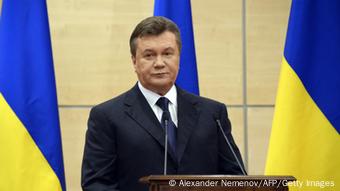 Yanukovych fled Ukraine for Russia in 2014 and was impeached shortly thereafter
The Ukrainian state prosecutor's website states that Yanukovych "committed treason by helping the Russian Federation and its representatives to violate the sovereignty and territorial integrity of Ukraine." In doing so, the former president hoped to receive support and protection from Russian officials.
Yanukovych now lives in exile in Russia, which has declined to extradite him. He will be tried in absentia.
Read more: EU risks losing legal battle against Yanukovych
What punishment is Yanukovych facing?
In Ukraine, treason usually receives a prison sentence of between 10 to 15 years. A similar sentence is also typically awarded for supporting an act of war or military aggression against the country.
What evidence does the prosecution have?
The most important pieces of evidence are letters written by Yanukovych to Russian President Vladimir Putin and the Russian Federation Council, asking for Russian troops to be sent to Ukraine.
Read more: Ukraine cuts electricity to pro-Russian separatist area as Russia steps in
According to Ukraine's Prosecutor General Yuriy Lutsenko, the Ukrainian military state prosecutor has copies of such letters, authenticated by the United Nations (UN) and presented at a meeting of the UN Security Council on March 3, 2014, by Russian representative Vitaly Churkin. The military state prosecutor's office also says it has witness testimony, as well as other objects, documents, expert evaluations, and video and photo material.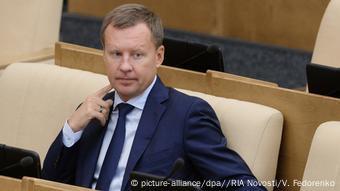 Trial witness and Kremlin critic Denis Voronenkov was killed at the end of March
Who are the witnesses?
More than 100 witnesses have been interviewed. One of them was the former state deputy in the Russian parliament, Denis Voronenkov, who was murdered by a suspected contract killer in downtown Kyiv at the end of March 2017. But the military prosecutor says Voronenkov was no more important than the other witnesses, and that his death will not have a decisive impact on the case.
What position is Yanukovych's defense taking?
Yanukovych's defense maintains that it is illegal for treason proceedings to be handed to a court. His lawyer, Vitaliy Serdyuk, says there is no legal basis for the case because Yanukovych has not had notification of official charges presented to him.
In November 2016, Ukrainian Prosecutor General Yuriy Lutsenko questioned Yanukovych via video link in connection with an investigation into members of the now defunct special police unit, Berkut, that had been deployed against demonstrators in the February 2014 Maidan protests. During the questioning, Lutsenko told Yanukovych that he was being accused of treason, but the former president has yet to have the charges presented against him in writing.
Attorney Serdyuk also says that the defense has documented numerous procedural errors, in order to present them to the European Court for Human Rights.
Read more: EU lifts some sanctions on Yanukovych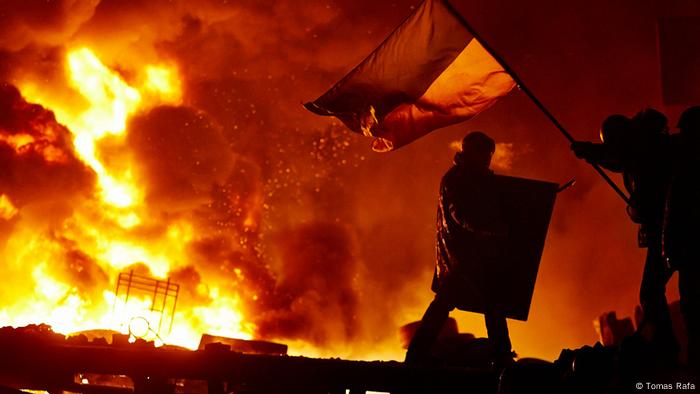 The Maidan protests helped bring Yanukovych's presidency to an end
What other criminal cases is Yanukovych involved in?
Yanukovych is involved in other cases, including the Maidan investigation, in which prosecutors are trying to find out who ordered the use of disproportionate force against demonstrators in the mass protests between November 2013 and February 2014.
Read more: Yanukovych ally faces US extradition over bribery charges
In a separate case, Yanukovych is accused of having formed criminal groups; he's also a suspect in the Mezhyhirya case, which centers on the former president's controversial private residence.
In addition, Yanukovych is a suspect in a graft case surrounding the privatization of Ukrtelecom. That case has to do with the embezzlement of more than 7 million euros ($7.6 million) of state funds earmarked for a government telecommunications system.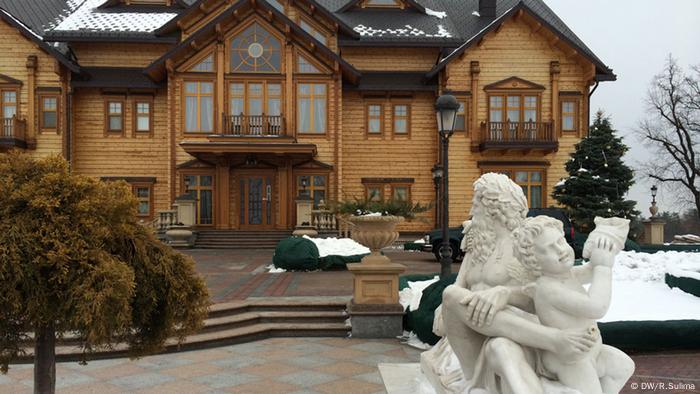 Another case involving Yanukovych centers on the former president's residence