A new poll by market research firm YouGov carried out for the German Press Agency dpa revealed on Saturday that Germans freely admit to gorging themselves on sweets over the holidays. Every fourth adult German admitted to eating more, and much more unhealthily, than at any other time of the year.
About 16 percent said they ate "significantly more sweets" around Christmas, while 38 percent answered "a little more."
Depending on which survey you look at, Germany is either the second (behind Switzerland) or third (also behind Austria) biggest consumer of chocolate per capita in the world. The same goes for sugar in general. In studies, Germany tends to come in either second or third place, behind the United States and sometimes also the Netherlands.
To combat Germany's rising rates of obesity, federal Food and Agriculture Minister Julia Klöckner has recently announced that new measures will soon be rolled out to combat the rising amounts of sugar, salt and fat in convenience foods.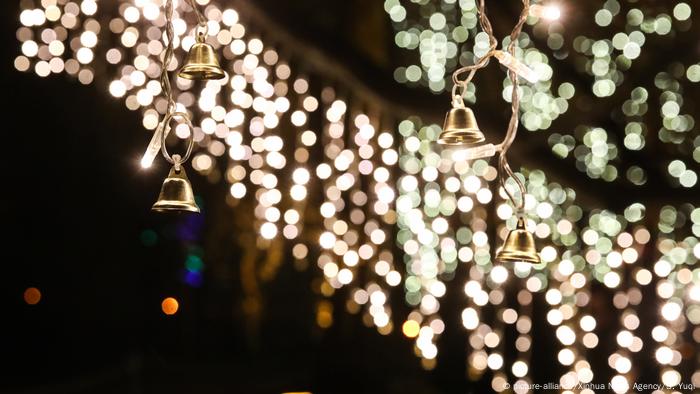 Berlin's botanical gardens lit for Christmas
17 million Germans don't celebrate Christmas
But while Germans may be unable to give up their chocolate and frozen pizza, an increasing number are giving up Christmas altogether.
A separate YouGov poll found that 17 million people in Germany do not celebrate Christmas, and some of that can be chalked up to Germany's immigrant population, which is largely Muslim.
However, there are fewer than 5 million Muslims in Germany. Immigrant families only accounted for about 20 percent of respondents who told researchers that they avoid Christmas celebrations.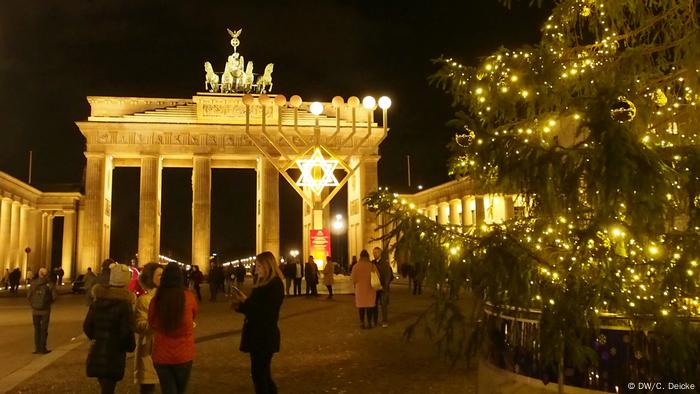 Christmas tree in Berlin
Mostly 18- to 30-year-olds opt out
The poll found that the majority of the people not partaking in the holiday were young adults between the ages of 18 and 30, and overwhelmingly male.
This group was also more likely to say that a wedding was a waste of money and to disagree with the statement that gifts are a good way to express appreciation and affection.
One key reason that may account for the drop in Christmas celebrations could be economic. People need to save the money they could spend on presents and sumptuous food during the holidays.
However, the survey also found that Christmas remains Germany's biggest festival of the year, both in economic and personal terms.
Each evening at 1830 UTC, DW's editors send out a selection of the day's hard news and quality feature journalism. You can sign up to receive it directly here.