First things first: Supporters of the Alternative for Germany (AfD) have nothing, absolutely nothing to offer when it comes to solving the problems facing the country. Their only cry is: It's the refugees' fault. They simply look on as people raise their arms to give the Nazi salute during demonstrations, and remain silent when Jewish restaurants are attacked. Other important issues, such as housing shortages, simply don't interest them.
AfD ahead in the East
Nevertheless, for the first time, the AfD is now polling ahead of the center-left Social Democrats (SPD) — Germany's oldest party — in the latest Deutschlandtrend poll by public broadcaster ARD. And the result is just a snapshot of a fleeting moment in a development that may be far from over. In fact, a number of polls in eastern Germany found the AfD ranked first among potential voters.
Read more: German politics fragment as support for big parties erodes
Still, 82 percent of those polled did not support AfD. A quick glance across Europe shows that with such numbers Germany is doing rather well. Populists now govern in Italy, nationalists govern in Hungary and Poland, and Donald Trump is raging in the United States.
Are all AfD voters right-wing extremists?
According to the ARD poll, 18 percent of voters would cast their ballot for the AfD — a xenophobic party full of resentment and lacking all empathy for minorities, a party that questions the separation of powers. Do those 18 percent of voters all share that opinion? Not likely.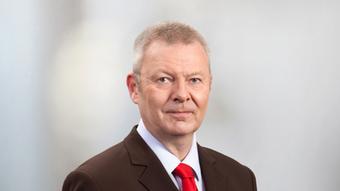 DW's Jens Thurau
But it is bad enough that thousands of citizens willingly joined demonstrations in Chemnitz, the leaders of which lionize Adolf Hitler and call for citizens to stand up and storm the government. Yet that is also an indication that people have been unable to find anywhere else to voice their frustration and anger. True, they are angry about issues such as asylum-seekers and integration, but that is not the whole picture. At issue are the topics of esteem, respect and the feeling of not being taken seriously in an ever more uncertain and fearful world.
Germany's establishment parties have been ignoring major issues for quite some time now: Housing shortages and social inequality being foremost among them. History shows us that the great simplifiers and agitators the world over have always profited from such despair. Things were different in postwar Germany, at least in the West. Chastened by the horrific crimes committed by the Nazis, the majority of West Germans were concerned with equality and the exercise of restrained and less polemic debates. That has changed. Irritability is palpable all around — on the streets and in the cities.
Time for the establishment to reflect
Germany's political establishment has played an important role in bringing us to this point: Openly attacking one another during monthslong debates over asylum policy without arriving at a solution and hiding the fact that there is a broad consensus within the government for the need to close the European Union's borders is just one example thereof. Anyone watching can see: Much of what is playing out has to do with personal animosities, for instance between the chancellor and her own conservative party members, but especially in regard to her Bavarian sister party, the CSU. And we, the media, have been unable to truly deal with the issues that motivate that portion of the population that votes AfD despite not supporting right-wing extremism.
But that is what is needed now. Society has to learn to discuss anew. Prudent politicians in Germany's establishment parties — yes, they exist — must challenge those screaming into their megaphones and defend democracy. And the media must return to the honored and established principle of reporting. We cannot simply make common cause — even if it's a good one.