Speaking in Berlin on Friday, German Chancellor Angela Merkel said Idlib-related talks "in the month of October" were urgent despite a recent Russian and Turkish deal to create a buffer zone. The comments were made during a press conference with Turkish President Recep Tayyip Erdogan.
Idlib lies between southern Turkey and Syria's coastal province of Latakia and is home to three million people.
Read more: Idlib refugees 'struggling for survival'
Russia and Turkey agreed last week in Sochi to set up the buffer zone around Idlib, the last major rebel stronghold in Syria's seven-year war.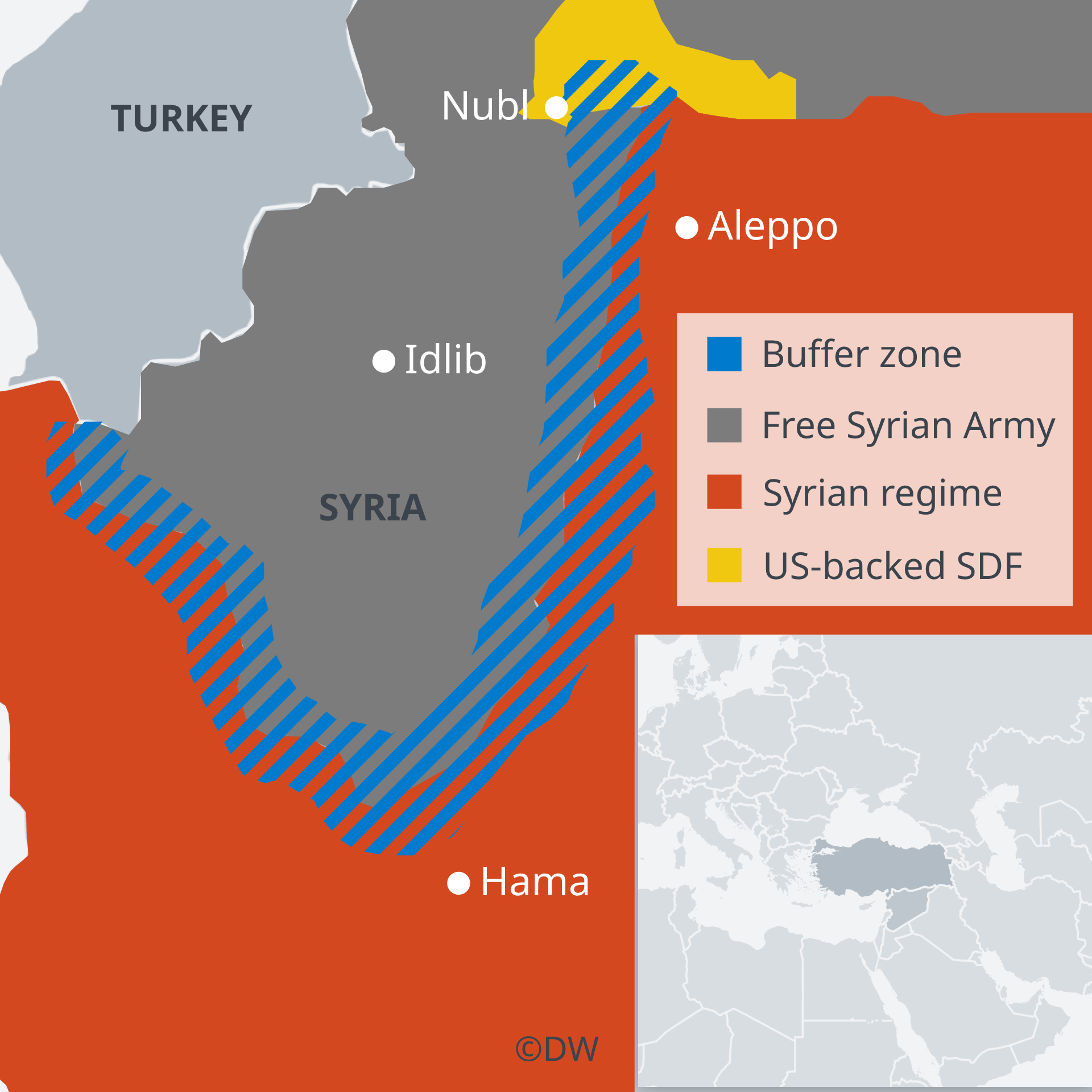 Turkey backs rebels opposed to Syrian President Bashar al-Assad whose units in turn have long received military support from Iran and Russia; Russian military units have bases in the region.
A summit intended by Erdogan for September 7 never eventuated after diplomatic flurries including appeals from Merkel to Russian President Vladimir Putin and US President Donald Trump to restrain Assad from seizing the region in an all-out offensive.
Zone being implemented
On Thursday, sources within one of Syria's jihadist rebel groups, Tahrir al-Sham, told Reuters that "matters were moving well" towards implementing the buffer zone.
The demilitarized zone would be 15 to 20 kilometers (10 – 12 miles) deep and run along an existing contact line between rebels and Syrian government troops.
The Sochi deal foresees patrols along the zone by Turkish and Russian forces.
Erdogan last Tuesday said a withdrawal from the designated buffer strip by "radical groups" had started.
Reuters said Turkish intelligence was focused on separating a minority of foreign jihadists within Tahrir al-Sham from Syrian followers.
ipj/kms (Reuters, AP, dpa, AFP)