Jets from Russia's flagship aircraft carrier will launch airstrikes from the eastern Mediterranean around the besieged Syrian city of Aleppo within hours, Russia's Defense Ministry said Tuesday.
Warplanes from the Admiral Kuznetsov will target rebels on the outskirts on the city, where they have launched a counter offensive against the Syrian government-controlled western part of the city.
"The attacks are to hit the long-range approaches to the city," Interfax news agency quoted a a Defense Ministry spokesman as saying.
The Admiral Kuznetsov is escorted by several other battleships, including frigates capable of launching precision cruise missile strikes.
The fleet set sail from a Russian base in the Barents Sea in mid-October in what the chairman of the parliament's defense committee, Vladimir Shamanov, had earlier described as part of a rotation and also "a show of the flag."
Russia and Syria have said they have abided by a moratorium on airstrikes since October 18 on rebel-held eastern Aleppo after coming under international pressure over civilian casualties, but they have continued to carry out bombing raids on the outskirts of the city and other parts of the country.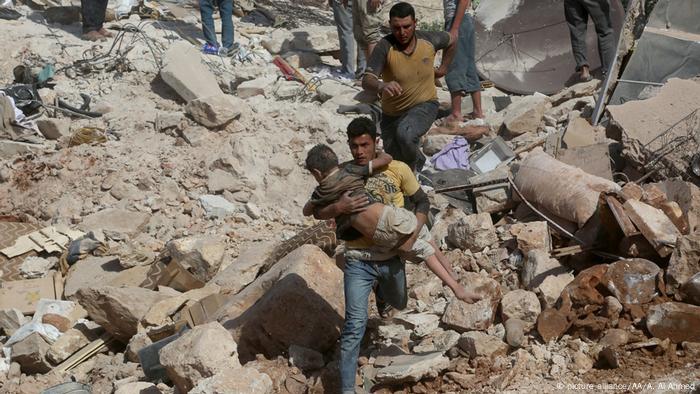 They have also announced several unilateral "humanitarian ceasefires" to allow trapped civilians and rebel fighters to leave eastern Aleppo, but few if any have withdrawn.
An alliance of rebel factions, including Islamist groups and al-Qaida's Fatah al-Sham Front, launched a counter offensive on October 28 against government positions in western Aleppo in a bid to break a siege on eastern Aleppo. The offensive, including dozens of suicide vehicle bombs, has killed more than 70 civilians, including 25 children, according monitoring group Syrian Observatory for Human Rights.
Moscow and the Syrian government have long accused US, Turkish and Gulf backed rebels of not distancing themselves from terrorist groups like al-Qaeda, contributing to the breakdown of international efforts to implement a sustained ceasefire.
The deployment of the Admiral Kuznetsov, the first active combat mission for a Russian aircraft carrier, is the latest escalation since Russia intervened in Syria last September.
Moscow has used the conflict to test its capabilities and flex its military muscles, including by launching cruise missiles from the Caspian Sea and using strategic bombers to pound targets. Russia has a naval facility in the Syrian port city of Tartus.
cw/kl (AP, dpa)