European leaders of the three largest economies on the European continent are meeting Monday to discuss the future of the European Union in the wake of Britain's shock referendum decision to leave the EU.
The choice of Ventotene - an archipelago which has housed a prison since the 18th century - is significant as it was where jailed Italian leftists Altiero Spinelli and Ernesto Rossi drew up the "Ventotene Manifesto" in 1941, calling for a future Europe of intertwined federal states as a means of preventing future wars.
The manifesto was written on sheets of cigarette paper and smuggled to the mainland by Ursula Hirschmann, a German anti-fascist activist, who shared it with the Italian resistance.
Now 75 years later, the three European leaders will discuss the future of European federalism aboard the Italian aircraft carrier Garibaldi, anchored near the former prison island.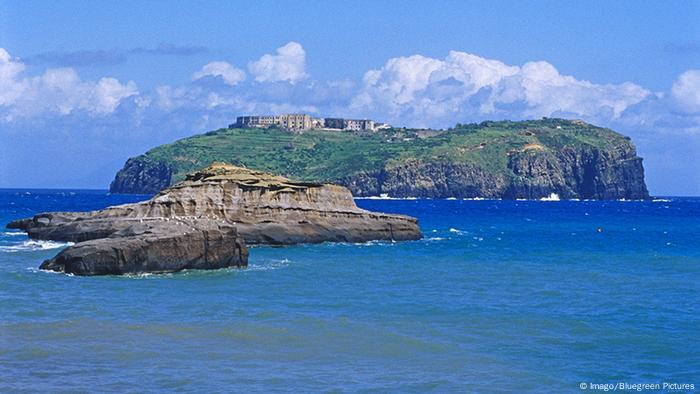 Ventotene was used by the 20th century Italian fascist regime during as a place to exile political dissidents, with some 2,000 inmates languishing on the island, by then dubbed the "island of confinement."
Their shared agenda is to include the EU's response to the refugee crisis, increasing frequency of deadly attacks on civilians by apparently deranged individuals and the future of the European bloc following the UK referendum that could see its exit.
The Italian economy could also be on the meeting agenda after the EU's fourth-largest economy fell into stagnation and public debt reached a record high.
Italy's government has proposed creating "a Schengen-like defense agreement to respond to terrorism" with a "multinational force" under a unified command for specific missions.
France has indicated it is open to the idea, though Germany is opposed to the proposed floating of eurobonds to finance it which would increase debt levels.
France is also expected to push for the so-called "Juncker Plan" in which EU funding levels for infrastructure, education and research would be doubled.
The meeting is set to begin at 4 p.m. local time (1400 UTC).
jar/rc (AFP, dpa)