Announcing a 20-percent hike in the bloc's aid budget on Friday, the European Commission said around 40 percent of its 1.1 billion euros in proposed funding - or 445 million euros - will go to the victims of the Syrian crisis.
"The tragic images of children from Aleppo sadly show all too clearly the real human suffering of millions of people around the world caught up in humanitarian crises," a joint statement from EU foreign policy chief Federica Mogherini and EU aid commissioner Christos Stylianides said.
The pair said the EU had helped more than 134 million victims of natural and man-made disasters across more than 80 countries in 2015.
"From the victims of the conflicts in Syria and South Sudan, to strengthening our support for education in emergencies, or helping those affected by the 'El Niño' extreme weather phenomenon, our help has supported the most vulnerable," they said.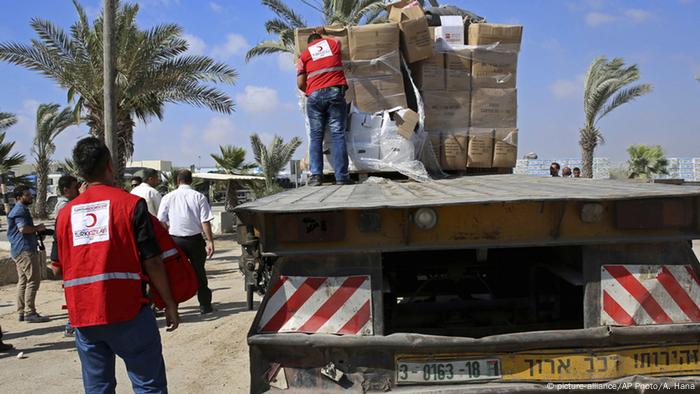 The EU's aid is mostly provided to NGOs, the United Nations and the Red Cross societies.
Humanitarian workers endangered
The two leaders also paid tribute to humanitarian workers around the globe to mark World Humanitarian Day on Friday.
They said many more than 1,000 people had lost their lives in attacks worldwide while trying to help others over the past two decades.
The Commission said the record budget for 2016 was proposed because global humanitarian needs continued to increase due to the growing number of refugees and displaced persons.
The increased EU commitment follows the first-ever World Humanitarian Summit in Istanbul two months ago, where dozens of nations and aid agencies launched the "Grand Bargain" to redirect at least $1 billion (883 billion euros) over the next five years to the frontline of humanitarian action.
Previously, Stylianides had called on other donors to increase their aid commitments due to the current demand.
Together with funding by individual member states, the EU is the world's largest donor of humanitarian aid.