It has been a season of agrarian discontent in India. Farmers across various states in the South Asian country have regularly been holding demonstrations over the past several months pressing the government to offer them more help.
Sometimes these protests turn fatal, as witnessed last week in the state of Madhya Pradesh, where five farmers were killed in clashes when police fired on a group of protestors.
The unrest exposes the precarious state in which the country's struggling farmers and impoverished landless agricultural laborers find themselves in. Many of them are struggling with high debts and poor earnings from lower produce prices.
Read: Indian farmers stage bizarre protests to highlight demands
They were also hit last year by a drop in India's agricultural exports due to an appreciating currency, falling global prices and restrictions on overseas shipments.
The distress has prompted thousands of farmers in the states of Maharashtra and Madhya Pradesh to take to the streets and call for crop loan waivers and increased prices for their crops.
Crop loans are farm loans or investment loans taken to buy agricultural or irrigation equipment. But when there is a poor monsoon or natural calamity, farmers are unable to repay loans and are often forced to borrow money to manage expenses. Many small farmers who are not eligible for bank credit are forced to borrow at exorbitant interest rates from private sources.
Despair and anger
Maharashtra and Madhya Pradesh are among the several largely agricultural Indian states that have suffered crop failures in recent years. During this period, thousands of farmers have killed themselves in both the states due to their miserable living and financial conditions.
Also, two months back, farmers from the southern state of Tamil Nadu staged a massive protest in the capital New Delhi demanding debt relief as their crops were ruined last year by a severe drought.
The outburst of discontent poses a challenge for PM Modi, who has promised to double farmers' incomes over the next five years. There is a risk that the unrest could spread and intensify if no effective measures were put in place to resolve the issues.
It can be seen in the fact that anger is building up among potato farmers in Haryana, another state governed by the BJP.
Two months back, farmers from Tamil Nadu staged a massive protest in the capital New Delhi with unusual means - some with skulls, some half-naked - demanding debt relief
Loan waivers
What can be done to quell farmers' anger when incomes are drastically falling?
To calm the tense situation, Maharashtra has agreed to write off loans to farmers estimated to be worth nearly $5 billion. The state's Chief Minister Devendra Fadnavis said his government would pay off the loans, bowing to the demands of thousands of farmers who had gone on strike.
"(The) government agrees for loan waiver for farmers," he tweeted late Sunday.
He said the state government would also agree to demands to increase the price of milk. "Farmers and their betterment was, is and will always be this government's top priority," he added.
"We will stop the exploitation of farmers. We will also accept the demand of farmers to increase milk prices. I hope this will assuage tempers," a senior bureaucrat from Mumbai told DW.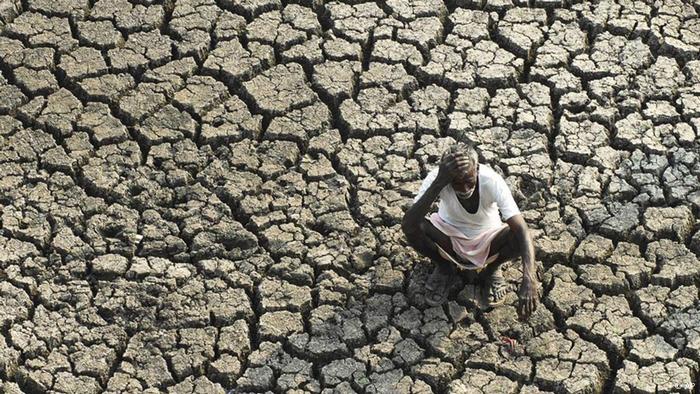 Drought and severe water shortages are some of the problems frequently affecting India's farmers
Not to be left behind, Madhya Pradesh Chief Minister Shivraj Singh Chouhan, who staged a token hunger strike in support of the farmers killed in last week's police firing in Mandsaur, the epicenter of the protest, announced a slew of measures to tackle the problem.
Apart from holding a high-level probe into the killings, he promised farmer markets where they could sell their produce to customers directly, a settlement scheme to bring loan defaulters under the credit net to enable them to get interest-free loans and a promise not to acquire agriculture land forcibly for urban schemes.
Read: Sizzling heat wave hits hard India's poor
The demands for loan waivers were sparked following a similar move recently in Uttar Pradesh, India's most populous state, where new Chief Minister Yogi Adityanath pledged to write off $5.6 billion in debt to help struggling farmers.
The measure, intended to help small and marginal farmers in the province, is estimated to have benefitted about 21 million cultivators.
But it has also given rise to calls for similar measures in other states.
A deep-seated problem
"Do not try to understand the agrarian crisis through episodic situations like the strike in Maharashtra, Tamil Nadu or even the firing in Mandsaur. These are manifestations of the crisis, they are not the crisis," said P Sainath, an agrarian expert in a video streaming on YouTube, which received widespread publicity in India.
"The government should try to understand the farm crisis through the lives of farmers, agricultural laborers and those dependent on farming. A much larger population is dependent on farming than farmers," Sainath told DW.
Two-thirds of India's population of 1.3 billion depends on farming for their livelihood, but agriculture makes up just around 14 percent of the nation's total economic output. Despite growing migration to cities in the past two decades, over half of the population still lives in rural areas.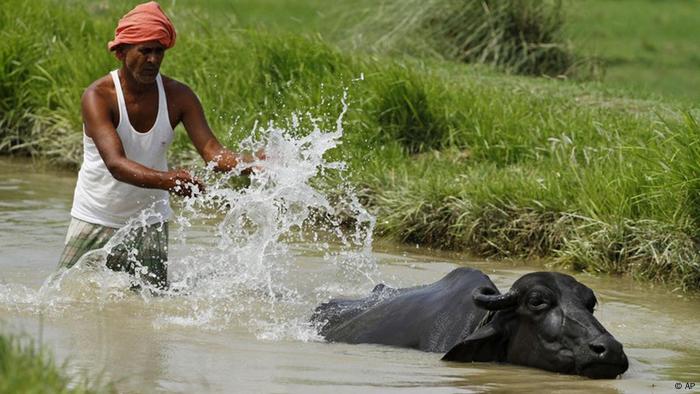 Two-thirds of India's population of 1.3 billion depends on farming for their livelihood
Even the Rashtriya Kisan Mazdoor Sangh (the National Farmers Union), a BJP affiliate, believes that more needs to be done to assuage farmer sentiments. "We are the backbone of the nation. But if the promises are not kept, the agitation will spread like wildfire," the body's national convener Shivkumar Sarma told DW.
But experts say loan waivers amount to quick fixes and they cannot tackle the structural flaws in farm policies, which have encouraged higher production of crops previously in short supply but offered scant protection on prices.
Even India's central bank last week criticized moves to write off the loans, saying they undermined the market and hit private lenders.
Experts say many farm commodities are trading below support prices set by the government.
That is because the government only commits serious sums to buying wheat and rice, but not other crops.
Prices will fall further unless exports are revived, Harish Galipelli, head of commodities and currencies at Inditrade Derivatives & Commodities in Mumbai, was quoted by Reuters news agency as saying.
If this projection holds true, it could further aggravate the problems plaguing the farm sector and increase rural distress, fuelling anger and resentment among the farming communities.