A German court on Thursday gave Hamburg a provisional green light to deepen the Elbe River to open up the port city to mega freighters, but ruled that planners first had to address a number of flaws in the project.
Hamburg, with the support of federal government, wants to deepen the Elbe between the inland port and Cuxhaven where the river flows into the North Sea. A historic trading city known as "the gateway to the world," Hamburg argued the project is necessary to open Germany's largest port to mega freighters and maintain international competitiveness.
The environmental organizations BUND (Friends of the Earth Germany) and NABU (Nature and Biodiversity Conservation Union) filed a court challenge against the dredging. They argued the project would negatively impact water and species conservation efforts.
One issue the court noted in its ruling was the endangered plant species called the "Schierlingswasserfenchel" (Oenanthe coniodes or water hemlock), which in Europe only grows at the mouth of the Elbe. The court said that the adverse effects on this plant caused by salt water might have been underestimated.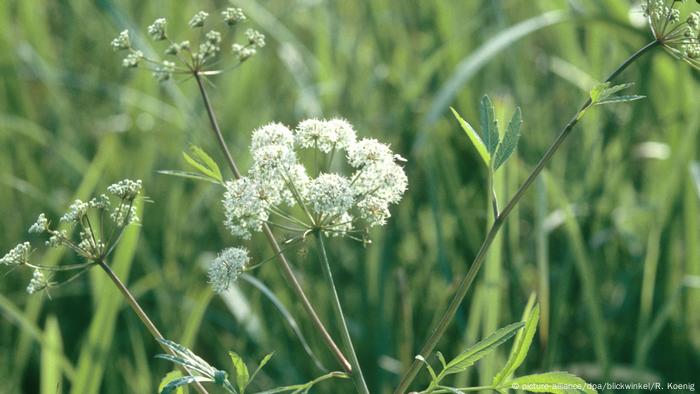 The "Schierlingswasserfenchel," or water hemlock, is only found in Europe around the mouth of the Elbe.
The court that the existing plan as submitted was "illegal and can't be carried out because of violations of the habitat protection law," albeit stressing that "these shortcomings can be fixed and therefore do not lead to the revoking of the planning permission."
Hamburg can move forward with deepening once it addresses flaws in its plan and addresses risks to the endangered plant, the court ruled. Other complaints from the environmental groups were thrown out by the court.
cw/msh (AFP, dpa)