Germany's Social Democratic Party (SPD) on Friday officially unveiled the six members bestowed with a ministerial post in Chancellor Angela Merkel's new coalition government.
After suffering record losses in the last election — its worst results since World War II — the SPD is vying to renew its fortunes by bringing some fresh, dynamic figures into the cabinet.
Read more: Vast majority of German voters think SPD is unfit for government
The most high profile appointment is Heiko Maas' promotion from justice minister to head the Foreign Ministry. He takes over from former SPD leader
Sigmar Gabriel, who revealed on Thursday that he had not been offered a Cabinet post after falling out of favor.
The SPD will take charge of the Finance Ministry. Former Hamburg Mayor Olaf Scholz has been handed the post, as had long been expected.
Political pundits widely judged that gain as the most significant concession from Merkel's conservative Christian Democratic Union (CDU), who also suffered damaging losses in September's vote.
Germany is finally on the cusp of a new government, more than six months on from the federal elections. The final major hurdle was overcome on Sunday when the SPD's 460,000 members approved the coalition agreement with Merkel's conservatives in a ballot vote. Merkel is now set to be formally re-elected as chancellor on Wednesday.
DW has the lowdown on the new ministers.
Finance Ministry — Olaf Scholz
Hamburg Mayor Olaf Scholz was already long considered the designated choice for the role. He has federal government experience: he was labor minister from 2007 to 2009 in Merkel's first tenure, before returning to Hamburg when the SPD was voted out for her second term. He is considered popular in the party, though he ran into a wall of criticism in Hamburg last summer, after rioting broke out in the city during the G20 summit and police appeared to lose control of certain districts.
Read more: Olaf Scholz, the man headed to Germany's Finance Ministry
Announcing the appointment, SPD leader Andrea Nahles lauded Scholz for "expertly mixing fiscal discipline with investment in new infrastructure" during his reign as Hamburg mayor. Nahles also credited him with radically lowering Germany's unemployment rate during his time as Labor and Social Affairs minister in Merkel's first Cabinet.
But he has a few points to prove: the Finance Ministry has been held by CDU veteran Wolfgang Schäuble since 2009, and the erstwhile Merkel rival has kept an iron grip on Germany's public purse.
Schäuble virtually made a mantra of what Germans call "the black zero" — balancing accounts — and Scholz has already indicated he would stick to that fiscal conservatism, despite being a Social Democrat.
Scholz will also take on the role of vice chancellor.
Foreign Ministry — Heiko Maas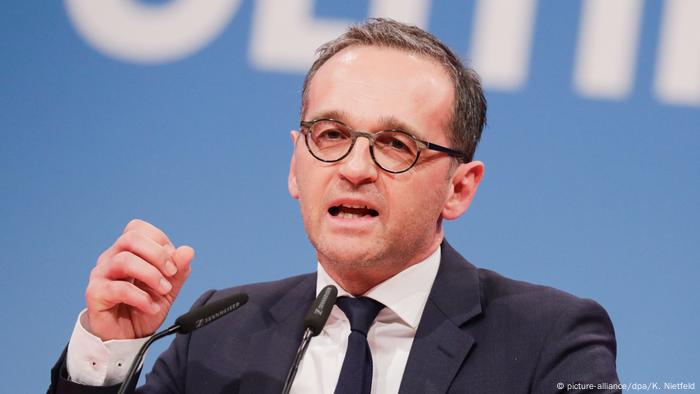 Rumors abounded on Wednesday that SPD parliamentary leader Thomas Oppermann would take on the role (after all, he needed a reward for ceding his job to new SPD leader Andrea Nahles). But on Thursday, news magazine Der Spiegel — citing its secret sources in political circles — reported that current Justice Minister Heiko Maas would assume the mantle.
The 51-year-old Maas has implemented a number of high-profile new laws in the past four years, such as a controversial crackdown on hate speech. He "will do an excellent job," according to current Foreign Minister Sigmar Gabriel, who was forced to answer questions about his successor at his last public appearance at the ministry on Thursday.
Read more: Heiko Maas: Who is Germany's new foreign minister?
Nahles said Maas would bring the necessary "diplomatic skills" required for Germany's increasingly relevant role on the international stage.
Labor and Social Affairs Ministry — Hubertus Heil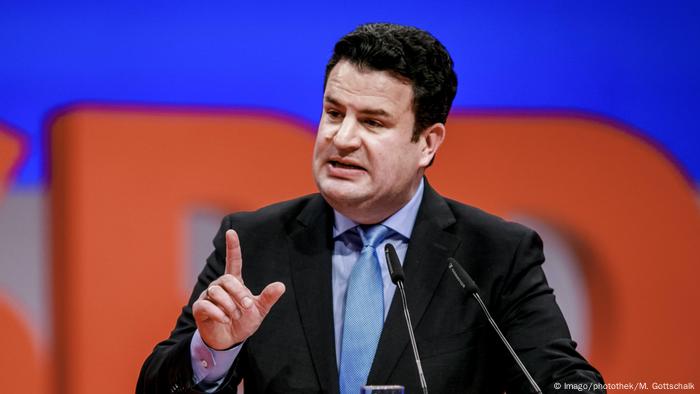 SPD secretary general Hubertus Heil has been appointed Germany's next labor minister.
A member of the Bundestag since 1998, Heil has twice served as the party's secretary general. He was also one of the main contributors to the 2017 election manifesto and was part of the education policy committee during the coalition negotiations.
The ministry is one of the most important roles in the German government. It is responsible for social benefits, meaning it commands the biggest budget of all ministries — some €130 billion ($160 billion).
Heil was praised by Nahles for his experience in education and labor policy — two areas that will "have a major bearing on Germany's future," she said.
Justice Ministry — Katarina Barley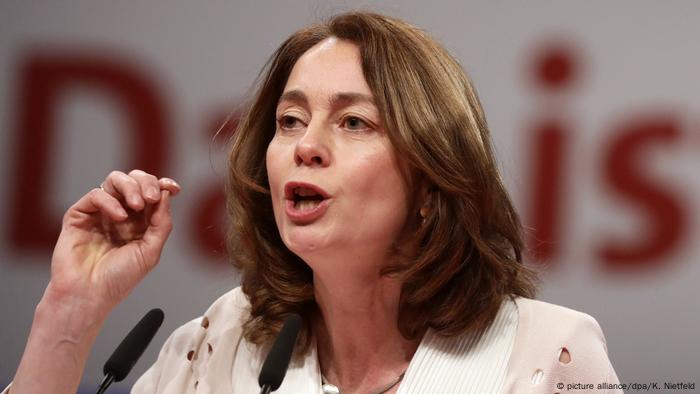 Scholz, announcing Katarina Barley's appointment, said she had proven twice in the past year that she can quickly and capably take over a ministerial post. Having served as both Labor and Family Minister in 2017, Barley will now take over the justice brief.
The daughter of a British former DW editor, Barley has been serving as family minister since last year, before which she was the SPD's secretary general.
She takes over the post from Germany's new foreign minister, Heiko Maas.
Family Ministry — Franziska Giffey
Perhaps the most eye-catching appointment is the elevation of the mayor of the Berlin district Neukölln, Franziska Giffey, to the Cabinet as minister for family affairs, senior citizens, women and youth.
It is very rare for a local politician to bypass the Bundestag completely to ascend to the Cabinet, and many consider her interest in social affairs makes her an apt choice. However, Scholz said that her experience as Neukölln mayor had prepared her for all the potential challenges a minister can face.
Neukölln, whose northern part is home to many Arab and Turkish communities, is routinely described as "troubled" by Germany's white-dominated newsrooms. The 39-year-old Giffey has made a point of trying to turn the district into a model of integration. At the same time, she has announced a "zero tolerance" policy toward Lebanese organized crime networks in the district. She has also come out against teachers wearing headscarves in schools, considering hair-covering a "religious symbol."
Read more: Refugees show Berliners their view of Neukölln
Maybe also significant: Giffey is the only minister in the new Cabinet born in East Germany. In spite of Merkel's prominence, East Germans have consistently been underrepresented in Germany's political elite since reunification.
Environment Ministry — Svenja Schulze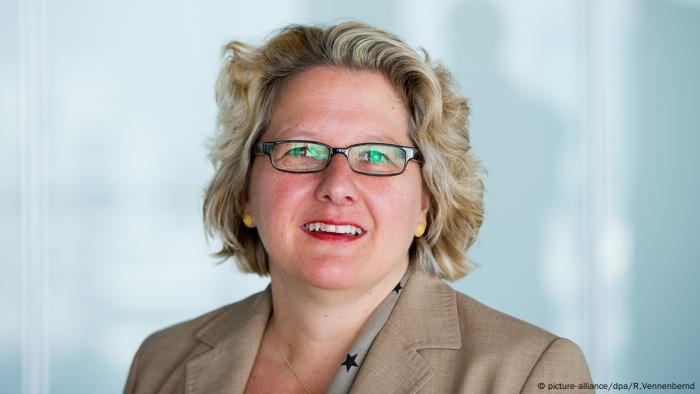 Incumbent Barbara Hendricks announced Wednesday that she would not be in the new government, paving the way for another fresh face.
In line with the promise of a gender balance, Svenja Schulze was appointed environment minister. Schulze, another relatively young newcomer, was previously minister for innovation, science and research in Germany's most populous state of North Rhine-Westphalia.
Each evening at 1830 UTC, DW's editors send out a selection of the day's hard news and quality feature journalism. You can sign up to receive it directly here.