Germany's Federal Intelligence Service (BND) on Friday confirmed it had briefly employed the daughter of top Nazi Heinrich Himmler in the early 1960s.
The BND told Bild newspaper that Himmler's daughter, Gudrun Burwitz, worked from the end of 1961 to autumn 1963 as a secretary in the intelligence agency.
Burwitz died in May at the age of 88, having spent her life mingling with right-wing extremist circles and always defending her father.
The confirmation from the BND came in response to a Bild report.
"The BND confirms that Ms. Burwitz was a member of the BND for a few years until 1963 under an assumed name," Bodo Hechelhammer, the head of the BND's history department said.
"The timing of her departure coincided with the onset of a change in the understanding and the handling of employees who were involved with the Nazis," Hechelhammer said.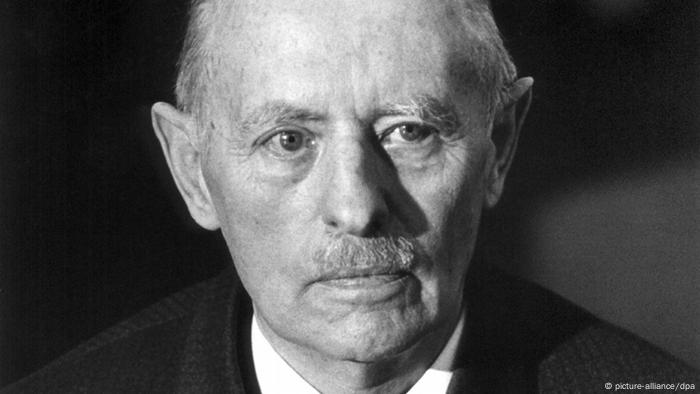 Reinhard Gehlen had set up an anti-Soviet espionage apparatus that proved valuable in the context of the Cold War.
Gehlen Organization
Burwitz worked at the BND at a time when it was led by Reinhard Gehlen, an ex-World War II German military intelligence chief in Eastern Europe who was later recruited by the Americans to work against the Soviets and Communists.
The CIA-backed Gehlen Organization was made up of former Nazi intelligence and military officers with connections and experience in Eastern Europe and anti-Communist activities. Its members formed a core at the new BND, which Gehlen led from 1956 until 1968.
Read more: How Germany's foreign intelligence agency recruits young hackers
Hechelhammer said that because Burwitz was no longer alive, the BND was able to break with a policy of not commenting on current or former employees.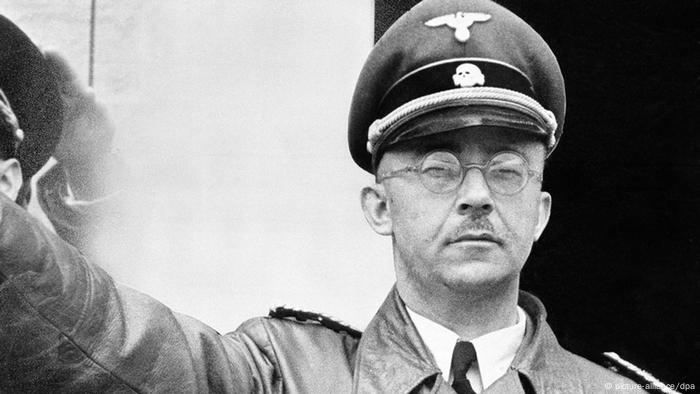 Heinrich Himmler was one of the most powerful men in Nazi Germany
SS commander Heinrich Himmler
Burwitz's father, Heinrich Himmler, was commander of the SS (Schutzstaffel), responsible for the Nazi reign of terror in Germany and occupied lands.
Considered the second-highest Nazi after Adolf Hitler, Himmler was one of the main architects of the Holocaust. He committed suicide in 1945 after being taken prisoner by the British.
The history of West Germany's intelligence agency and its use of ex-Nazis and their intelligence assets in Eastern Europe during the early years of the Cold War have been controversial.
In 2011, the BND established an independent commission of historians to examine the history of the BND and its predecessor organization between 1945 and 1968, including its employees and activities.
The BND is Germany's only external spy agency. The Federal Office for the Protection of the Constitution (BfV) is a separate domestic intelligence agency.
cw/jm (AP, dpa, Reuters)
Each evening at 1830 UTC, DW's editors send out a selection of the day's hard news and quality feature journalism. You can sign up to receive it directly here.