Germany will raise its forecast for the number of refugees expected this year from a previous 450,000 to at least 650,000, a German newspaper said on Tuesday, citing government sources.
The "Handelsblatt" said in its report that Interior Minister Thomas de Maiziere, who is scheduled to present a new prognosis by the Federal Office for Migration and Refugees on Wednesday, will say that the number of asylum-seekers coming to Germany in 2015 could go as high as 750,000.
According to the paper, a survey of governments of German states has shown that refugee numbers have swollen greatly over the summer.
In the city-state of Hamburg, for example, more than 7,300 people applied for asylum in the second quarter of the year in comparison with around 6,700 in the first quarter, while 5,700 put in an application in July alone, the paper said.
A similar situation prevailed in Baden-Württemberg, where the number of asylum applications reached 7,065 in July, twice the number seen in May, according to the report.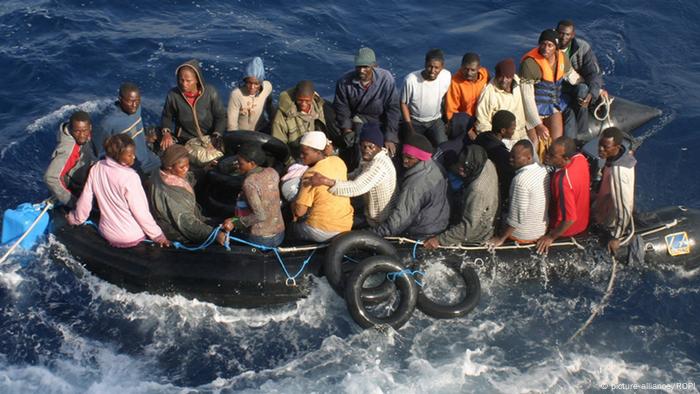 Many refugees have died attempting the voyage over the Mediterranean
'Moral and legal obligation'
In view of the growing wave of people seeking shelter in Europe, many of them fleeing from conflict and poverty in the Middle East and Africa, the UN has called on all European countries to do their bit to help.
"We have to spread the responsibility on more shoulders in Europe," the UN's High Commissioner for Refugees, Antonio Guterres, told the German newspaper "Die Welt" in its Tuesday edition.
"In the long term, it is not sustainable for only two EU countries - Germany and Sweden - to take in the majority of refugees with efficient asylum structures," he said.
"Most people who come over the Mediterranean in boats are fleeing from conflicts and persecution. All states in Europe have the moral obligation to welcome them, and they have the clear legal obligation to protect them," Guterres said.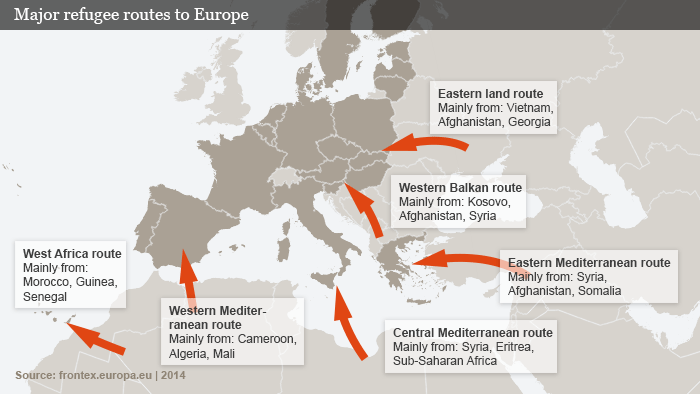 Stoking public fears
The former Portuguese prime minister also criticized the representation of refugees by several media outlets and even politicians as parasites wanting to take advantage of Europe's prosperity.
"I am concerned when refugees are depicted as intruders, job seekers and terrorists to play on public fears. This is a fight for values," he said.
In the past months, Germany has seen a number of attacks on refugee homes apparently motivated by xenophobia.
Do you have something to say? Add your comments below.
tj/jil (dpa, AFP)