Angela Merkel and her ministers are spending Tuesday and Wednesday in the town of Meseberg, about 70 kilometers (roughly 40 miles) outside Berlin. It's a retreat in both senses of the word: a meeting away from a usual place of work and a calculated withdrawal after a setback with the aim of regrouping.
Merkel held retreats for each of her previous governments, but there's arguably more at stake this time around. Her current grand coalition, almost six months in the making, has been beset by squabbling right from the start — particularly between leaders of Bavaria's conservative CSU and the Social Democrats (SPD).
Although NATO Secretary General Jens Stoltenberg and European Commission President Jean-Claude Juncker are attending, the emphasis is sure to be on German issues.
Heading off to the two-day retreat, German Transportation Minister Andreas Scheuer of the CSU referred to it as a "political camp."
Merkel is hoping that camping out in the baroque Meseberg Castle, the German equivalent of Camp David in the US or Chequers in the UK, will encourage the members of her coalition to form personal relationships and help bridge differences in policy.
Although Merkel headed a grand coalition in her previous term as well, 11 of the 15 ministerial-level government members are new. And they have brought with them some difficult clashes of personality and personal interest.
'Spahnhofer' dividing conservatives, angering Social Democrats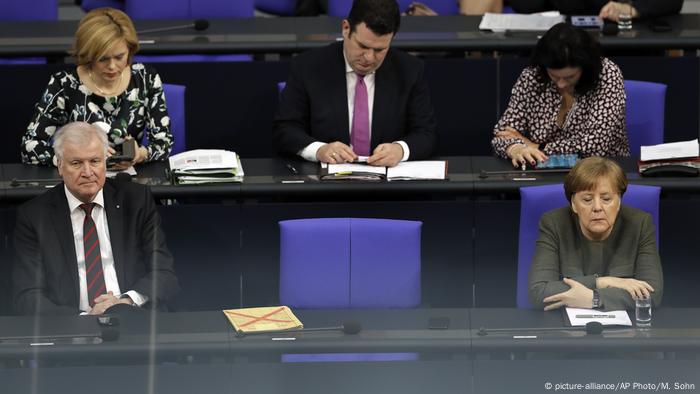 Thus far, Seehofer has been a thorn in the sides of Merkel and the SPD
As the ministers arrived in Meseberg on Tuesday afternoon, particular attention was focused on Horst Seehofer, interior minister and CSU party chairman. The 68-year-old Bavarian spent the first four weeks of the new government playing the role of very conspicuous fly in the ointment. Seehofer's statement that Islam was not part of Germany, his hints that family reunions for refugees would be dramatically curtailed and his enthusiasm at the re-election of Hungary's anti-immigrant Prime Minister Viktor Orban left the SPD and even the chancellor herself decidedly nonplussed.
Seehofer's motivation for positioning himself and his party as the more hardline conservatives is obvious, given that Bavaria has a regional election this year. The CSU is trying to defend its absolute majority against the far-right Alternative for Germany (AfD) party.
That's led to divisions within Germany's main conservative party, Merkel's CDU. Some within the CDU want the chancellor to put Seehofer in his place, as she did on the Islam in Germany issue, while others would rather she waited until after the Bavarian election.
At the same time, another faction within the CDU sympathizes with the positions advanced by Seehofer, particularly his resistance to Islam and restrictive stance on refugees and migrants. Conservative opposition to Merkel within her own party has crystallized around 37-year-old Health Minister Jens Spahn, who supposedly harbors ambitions of succeeding Merkel.
Rarely a day has gone by without one of these two men making some sort of controversial statement. Political commentators have begun speaking of a miniature "Spahnhofer" rebellion in Merkel's own cabinet, and the SPD has called for the chancellor to put her foot down.
"Honeymoons don't look like this," the Social Democratic state premier of Lower Saxony, Stephan Weil, told the DPA news agency. "I hope the chancellor will ensure that the government quickly gets down to its job and acts as a team."
SPD struggling to reinvent itself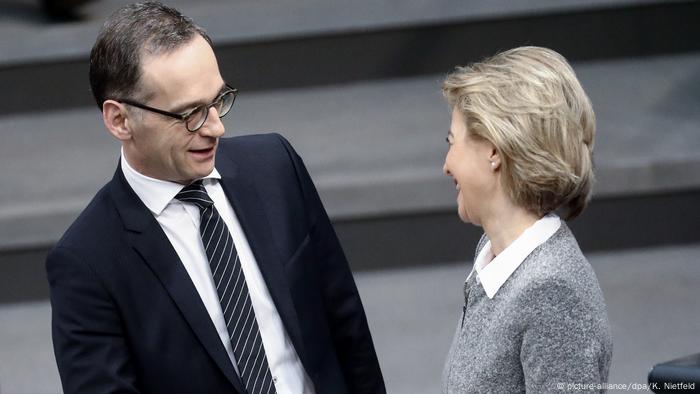 The hope is the new cabinet members will forge working relationships as the old ones have done
Coming off a debacle in last year's national election and a divisive internal battle over whether to renew the grand coalition with Merkel, the SPD is a party on edge, keen to show its ability to stand up to conservatives. Leading Social Democrats tend to speak of Seehofer and Spahn as if they were political enemies and not partners in government.
"I have the impression that my colleague Seehofer is in the later stages of a political career while Mr. Spahn is still in his adolescence," SPD deputy chairman Ralf Stegner told foreign reporters in Berlin on the eve of the Meseberg retreat. "But I don't think it's bad that they say the things they do, because they are helping us achieve one of our aims, namely to show that we're two different parties. They can make a bit of noise if they want. That doesn't bother me."
SPD General Secretary Lars Klingbeil also spoke in a radio interview of "the competition over the best headlines between Mr. Seehofer and Mr. Spahn."
But the SPD is undergoing an internal power struggle of its own, with younger members in particular calling for a return to classic social democratic positions and revisions to Germany's "Hartz IV" welfare system, which was brought into force under the SPD's last chancellor, Gerhard Schröder.
"We're living in the year 2018, so I think we shouldn't be engaging in a debate about 2003," Stegner said. "Some of the people leading the discussion now were of school age back then."
Yet whether Stegner likes it or not, the SPD itself currently claims to be in the process of reinventing itself, making compromise with its traditional political adversaries, the conservatives, all the more difficult.
Total employment as least common denominator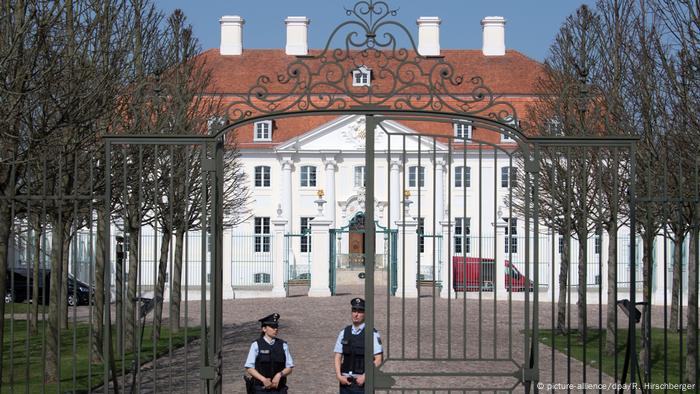 Merkel's cabinet is meeting in these stately surroundings
Ministers from each of the parties gave brief statements after the first afternoon of consultations, defining the new government's main domestic aim as total employment for Germany.
Economy Minister Peter Altmaier of the CDU said that the economic conditions in Germany were good and that the government was focusing on creating further jobs and representing German interests in debates about international trade.
"All in all it was a very successful beginning to the retreat," Altmaier said, "but there's lots of work to be done."
Labor Minister Hubertus Heil of the SPD stressed the benefits of total employment in Germany to workers, promising that it would be accompanied by fair wages and labor conditions. Heil added that the cabinet was looking at ways to encourage workers to build expertise and allow women to balance work and family.
Transport Minister Scheuer pledged that the government would create a "new dynamic for Germany" encompassing investments, reform and innovation. He said that more would be done to promote e-mobility and that mobility and machine building would remain Germany's leading industries.