The government said Wednesday it had decided to extend Germany's participation in the international fight against the "Islamic State" (IS) terror group to late 2017.
The mandate to deploy up to 1,200 German troops in the anti-IS coalition had been due to run out at the end of this year. As well as extending that mandate, Chancellor Angela Merkel's Cabinet agreed to deploy forces for NATO's Airborne Warning and Control System (AWACS) surveillance aircraft.
"The continued and expanded participation in the fight against IS is a key element of German security policy engagement in the region," the government said in a statement. Helping the international fight against IS jihadists based in northern Iraq and Syria "counters the immediate and direct danger to Germany, the alliance and the international community," it said.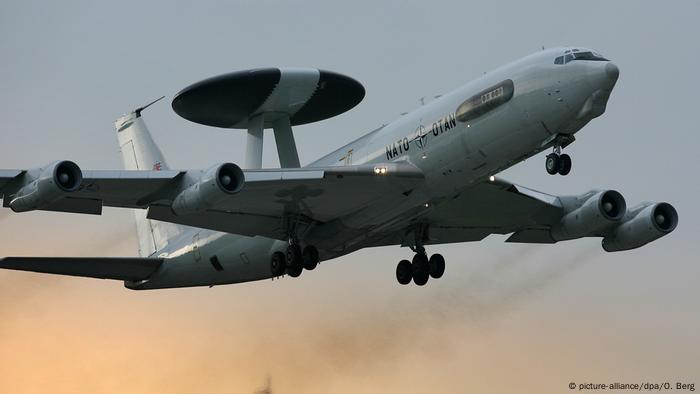 Additional German troops will be sent to Turkey for NATO's AWACS surveillance planes
Germany is not currently involved in combat operations against IS, but it has sent troops to Turkey's Incirlik NATO base near the Syrian border to provide support to the mission. Their tasks include operating six Tornado reconnaissance jets and a refueling plane. German forces are also on board a German frigate in the eastern Mediterranean, alongside the French aircraft carrier Charles de Gaulle.
While the Tornado jets perform ground-surveillance operations, the newly-approved AWACS aircraft will be used for reconnaissance in support of air strikes against IS targets. They will be stationed at the Konya air base in southern Turkey.
The extended deployment - subject to parliamentary approval - would be Germany's second largest after its mission in Afghanistan. German lawmakers are expected to pass the legislation in November.
nm/jm (Reuters, AP, AFP)