The twelfth biennial ASEM meeting got underway in Brussels on Thursday with the participation of 51 leaders.
The two-day conference has the EU, Switzerland and Norway hosting Asian officials — including Prime Ministers Li Keqiang of China, Shinzo Abe of Japan and Dmitry Medvedev of Russia.
Two days of talks on trade, cybersecurity, the fate of the Iran nuclear deal and the Paris climate agreement are on the agenda.
The EU sees the meeting as an opportunity to present itself as a counterbalance to both the US and China by offering Asian countries alternatives when it comes to trade, infrastructure and digitalization.
An EU Belt and Road plan?
The most comprehensive proposal being presented by the EU is something akin to China's $60 billion (€52.2 billion) Belt and Road initiative.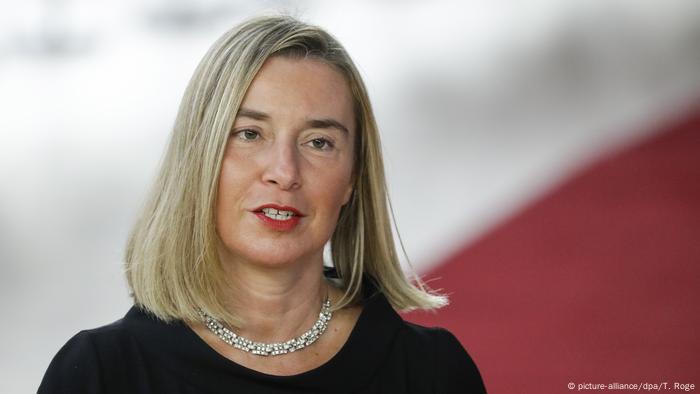 EU top diplomat Federica Mogherini
The EU's top diplomat, Federica Mogherini said talks with Asian leaders "interested in looking at the European way" have been taking place for months. Mogherini said: "Our initiative will aim at creating jobs and economic growth and benefits for the local communities."
Details of the EU plan are still to come but it puts great stock on "high environmental and social standards," as well as the "fiscal and financial sustainability of infrastructure projects," according to the EU presentation.
China's Belt and Road under scrutiny
China's project has come under scrutiny. In 2017 Sri Lanka granted China a 99-year lease on Hambantota when it was unable to service $1.1 billion in debt incurred when the port was built. A number of countries in Africa and Central Asia are in danger of defaulting on their Chinese debts as well.
Philippe Le Corre of the Carnegie Endowment for International Peace commented recently that a number of countries were finding it was "not good to put all your eggs in the same basket and that being a dependent of the Chinese empire is a big risk, certainly when it comes to controlling information and controlling technology."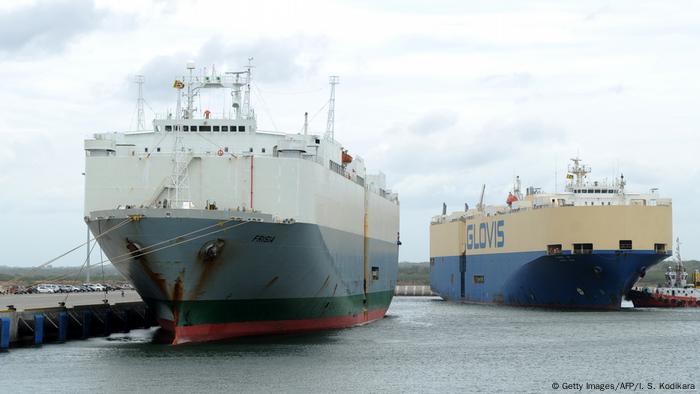 Sri Lanka's Hambantota port was built with Chinese funds
'Fighting protectionism'
Voices in favor of the World Trade Organization (WTO) are coming from the assembled nations, which account for some 55 percent of global trade — just as President Trump threatens to leave the organization.
ASEM Summit participants have committed to "open, free and non-discriminatory trade," as well as being prepared "to fight all forms of protectionism."
When asked about Trump, Malaysian Deputy Prime Minister Wan Azizah said the US president's trade tariffs had united the EU and Asia: "Of course there's more reason for why we should come closer together. We are working together to help each other for free and fair trade."
Read more: In the Trump era, can the concept of 'free trade' survive?
Tackling China over steel
The EU is being careful about its approach to China, as it is urges a curb on overproduction of steel. Although Beijing has cut 220 million tons of capacity since January 2016, the EU says that is not enough.
The issue of Chinese subsidies, which the West claims are designed to enable it to dominate global markets, will also be discussed.
European Commission President Jean-Claude Juncker is set to address the issue of subsidies when he meets Chinese Prime Minister Li for a working lunch on Friday.
The EU is to sign a free-trade agreement with Singapore on Friday, and prepare a similar agreement with Vietnam.
Leaders are also expected to reaffirm their commitment to the Iran nuclear deal and to call on North Korea to "completely, verifiably and irreversibly dismantle all its nuclear and weapons of mass destruction."
js/jm (AFP, Reuters)
Each evening at 1830 UTC, DW's editors send out a selection of the day's hard news and quality feature journalism. You can sign up to receive it directly here.