Donald Trump is due to be sworn in as the 45th president of the United States on Friday (20.01.2017). Trump has previously stated that climate change is not real, has nominated climate change deniers for key agency and cabinet posts, promised to defund climate research, and said he intends to pull the US out of the Paris Agreement.
Are there any potential opportunities for Trump to combat climate change? DW spoke with World Resources Institute's (WRI) Director of Government Affairs Christina Deconcini to find out.
DW: Donald Trump has appointed several climate skeptics to his cabinet. Trump has said he could pull out of the Paris Agreement. What impact do you think all this will have once the new administration is in place?
Christina Deconcini: You mentioned troubling signs for sure, but I also think we need to wait and see what he ends up doing.
There are not reasons to be optimistic if you look at some of his appointments. But there are threads that might prove us wrong, and let's hope they do.
For instance, [Trump's secretary of defense nominee] James Mattis understands the threat of climate change. And Rick Perry, who's going to be the head of energy, did a lot of really good things in Texas. [The state] leads our country in the amount of wind energy it has in place, which grew substantially under his leadership.
And I think once he becomes more informed about some of the economic drivers, and why moving forward on some of these things is actually good for America, and can make America strong, perhaps some of the things we've heard from his campaign rhetoric and some of the things we're worried about with his appointees will be somewhat tempered.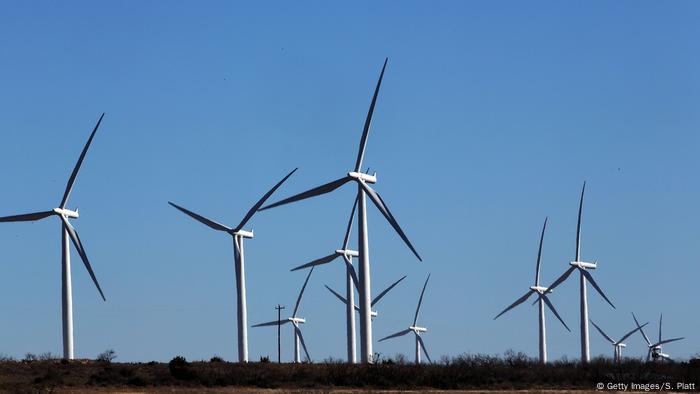 Wind power accounted for around 12 percent of electricity generated in Texas during 2016
Do you think President Trump will make good on his threat to take the US out of the Paris Agreement?
If you take them at their word, it sounds like they want to have a seat at the table. And President Trump is going to hear from a lot of international leaders at the G20 and G7 meetings about why this is an important piece of our international diplomacy.
I think he will understand it's in America's best interests as well, to continue to be part of these discussions and negotiations. Chinese President Xi Jinping has just urged President Trump to stay in the climate deal, and I think we're going to hear more and more pressure from international leaders. We've already heard from Chancellor Merkel and others on the importance of this.
Will the US keep to its national target of reducing 2005 emission levels 26 to 28 percent by 2025?
That is going to depend on the different pieces of the puzzle. It does sound like the new administration is going to roll back or stop the Clean Power Plan, which is a key piece of us meeting our targets.
But there are a number of trends happening both globally and in the United States that are pushing emissions down. The states are doing a lot on this. It's quite conceivable that under a new administration, the states would really up their game - the states that are acting to reduce emissions.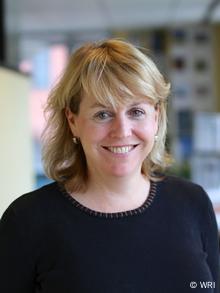 So it is possible - through market forces and good state actions and businesses that are not going to stop moving in low-carbon directions - that we will be able to meet those targets.
You mentioned China earlier, the other key player when it comes to reducing emissions globally. Do you see China as overtaking the US, or taking on the leadership role in climate policy?
I hope the US will remain a leader. I think as Trump becomes more informed, I'm hoping that he will not cede the ground on the clean energy race to other countries. But again, we don't know. A lot of things we are speculating based on what we've heard so far, and whom he has appointed.
All in all, what could help persuade President Trump that it is a good idea to support renewable energy and measures to halt climate change?
One of the most important things will be hearing from international leaders he's in negotiations with on other topics of importance at G7 and other forums. Also to understand how this keeps America in a competitive position worldwide, because he does seem interested in that.
And it aligns with his wanting to make America great again - of not ceding the clean energy race to others, and knowing that if we want to be a leader, we need to continue investment in this, we need to make our grid more flexible and reliable so that we can lead on all these things, which will also help us to export additional technology we develop.
So I believe the economics of this is what will be most compelling, or most likely to move this new administration in a way that's good for the US economy, and good for low-carbon growth.
I also believe that hearing from more constituents in the US will help as well.
Christina Deconcini is director of government affairs for the World Resources Institute. An attorney, she oversees legislative work and strategy on climate change and energy issues for the group.
The interview was conducted by Irene Quaile.