"If something good comes out of this that would be a plus, but if it doesn't I will know who to blame." Heads I win, tails you lose. President Aleksander Lukashenko thus unveiled his government's groundbreaking startup decree in December 2017.
Some doubted his sincerity, but sign the decree he did, promising incentives and tax breaks to Belarusian tech startups and introducing UK legal practices. The decree also promised the creation of the world's first offshore cryptocurrency.
After ruling the landlocked state for 24 years, Lukashenko seemed to understand the need to diversify his country's economy as the economic crisis in Russia spilled over into Belarus and his relationship with Russian President Vladimir Putin deteriorated.
Get up, start up
But while little of substance has come from the cryptocurrency part of his decree, tech startups are looking pretty good.
A Belarusian startup, FriendlyData, in mid-October was sold to US company ServiceNow, the firm's CEO, Mikhail Rumyantsev, said.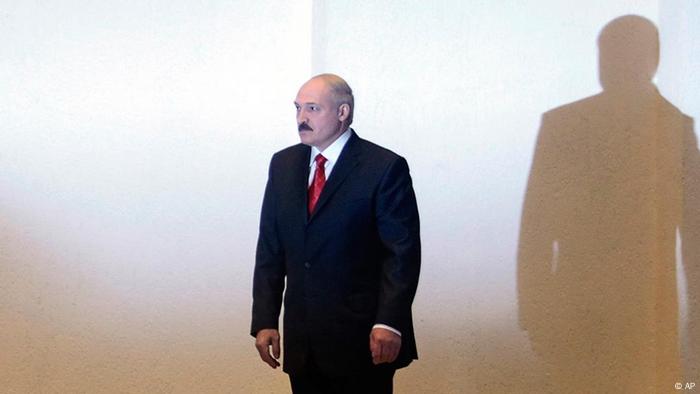 Belarusian President Alexander Lukashenko talks the talk, but can he walk the walk?
Since last December, Belarus has become home to over a hundred new startups.
Alexander Chekan, head of one of the two main startup investment companies in the country, Haxus, told DW a major deal between a Belarusian startup (Flo Health?) and a German investment company was in the imminent offing, without giving details.
Read more: Lithuania recruits guest workers, leaves identity crisis for later
Also driving the process, Minsk recently signed the IT Decree 2.0, a digital economy initiative designed to simplify business for tech companies, while also attracting international talent by relaxing work permit regulations.
To top it off, Belarus has a ready-made home for startups in its Hi-Tech Park, a zone launched in 2006 with a special tax regime for IT companies. It now houses 187 companies, which account for 88 percent of Belarus's overall IT industry.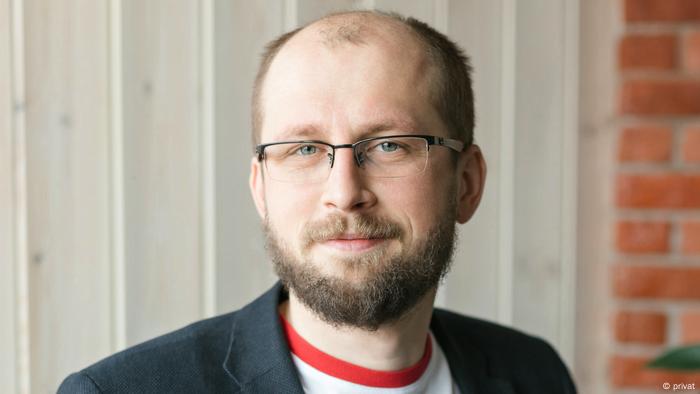 It's not only Belarusian startups now in Minsk, says Andrei Avsievich, co-founder of Bulba Ventures
"The park has accepted more companies in the last nine months than it did for all 12 years of its existence and that's impressive," Andrei Avsievich, co-founder of the other main domestic startup investment fund, Bulba Ventures, told DW. "It's not only Belarusian companies and startups but also companies from the US, UK, China, Norway and others," he added.
And for the first time in its history the park's volume of export went beyond $1 billion (€820 million) in 2017, up about 25 percent year-on-year.
"The park plays an important role in empowering young entrepreneurs and gives them an opportunity to learn and exchange experience with others," said Slava Mazai, co-founder and CEO at OneSoil, one of three startups that Bulba has invested in this year.
Tech smarts
Belarus ranks 52 globally among 202 countries, based on the strength of its startup ecosystem and is well-known for being tech savvy.
In terms of the number of people employed in the IT sphere per capita, Belarus holds one of the highest positions in the world, Chekan said.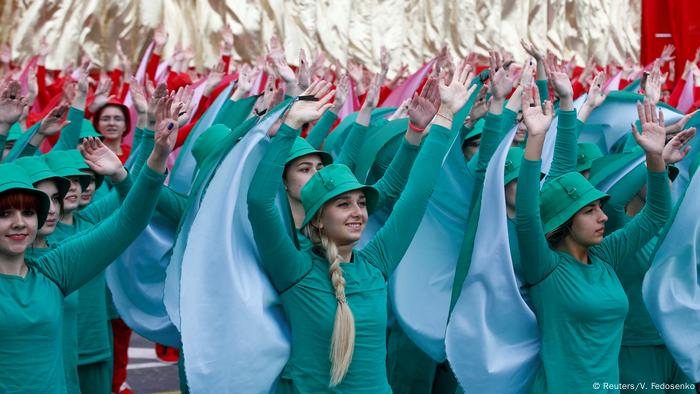 Belarusian women at a military parade marking Belarus' Independence Day in Minsk on July 3
"The country has good tech schools which educate talented engineers, but there is a gap in the business component," said Nikolai Oreshkin, a managing partner at Palo Alto-based Elysium Venture Capital. "That is why we see a number of great outsourcing companies and freelancers out of Belarus, but not that many HQs of large tech companies."
But many are now staying in Belarus instead of leaving for Russia, Ukraine or the West.
In 2016, the sector helped make tech a larger part of the economy, accounting for 10.5 percent of services GDP and 5.1 percent of total GDP.
Google it in Minsk
In a sign of the emerging faith in the local IT market, in 2017 Google acquired the computer vision startup AIMatter, the Belarusian company behind the photo-effects app Fabby, which continues under Google's guidance.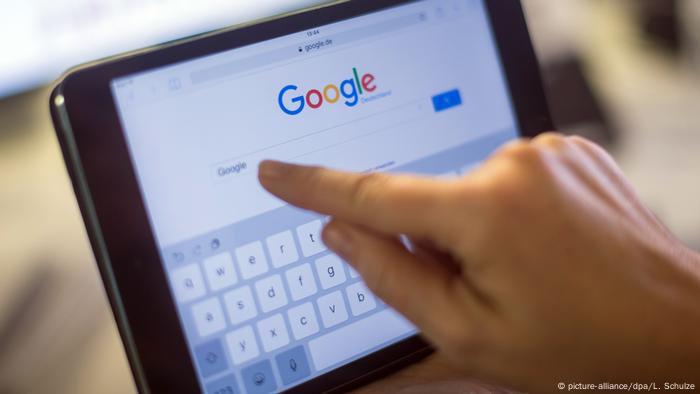 Google is buying into the tech potential in Belarus
The app was really a showcase for AIMatter's technology, a platform for detecting and processing images, which is what Google was really buying into, industry observers say.
Adding to the picture, Facebook also acquired Belarusian startup Masquerade.
Financing: Friends, family and fools
But there is still a deficit of post-seed capital in the country, investors say. "Initial funding sources are typically founder's savings, then traditional FFF (friends, fools and family) and some local business angels," Chekan said. "If you're big enough to raise a few million, you're welcomed to the European and US venture capital world. But startups' 'death valley' is somewhere between €300,000 and €1 million."
To date, Bulba, for example, has invested in four startups: FriendlyData, which was acquired by the US-based company ServiceNow in mid-OCtober; OneSoil, which leverages data and machine learning to enhance agricultural productivity; a virtual makeup service called Voir; and an AR-commerce beauty startup called Wannaby, a $2 million investment.
Wannaby, founded in October 2017, creates products that enable users to try on various goods in augmented reality, like footwear or jewelry. "We started in a small office, it was seven people. Now we are 20 and growing," CEO Sergey Arkhangelskiy told DW.
So, has the decree worked?
Avsievich certainly believes so. "This is about opening up opportunities for doing business in Belarus for international companies. Physical boundaries matter less in today's world and global capital flows to places where it meets favorable conditions. We believe Belarus is becoming such a place. We are at the very beginning of a systemic transformation," he said.