The building in Braunau am Inn on the border with Germany is owned by Gerlinde Pommer, a local whose family has owned the house for more than a century.
After Austria's "Anschluss" with Germany in 1938, the Nazi regime bought the house where Hitler was born on April 20, 1889. It was returned to the Pommer family in 1952.
In 1972 the Austrian government signed a lease with Pommer to turn the building into a center for the disabled, but in 2011 she ended the lease due to a dispute over renovations to make it more disabled-friendly. Pommer has also refused to accept a buyout from the interior ministry.
The building has since sat empty, drawing Nazi sympathizers.
"We have seen over the past few years that expropriation is the only way to prevent the building from being a draw for pro-Nazi sympathizers," a spokesperson from the interior ministry told the Austrian news channel "Oberösterreichische Nachrichten."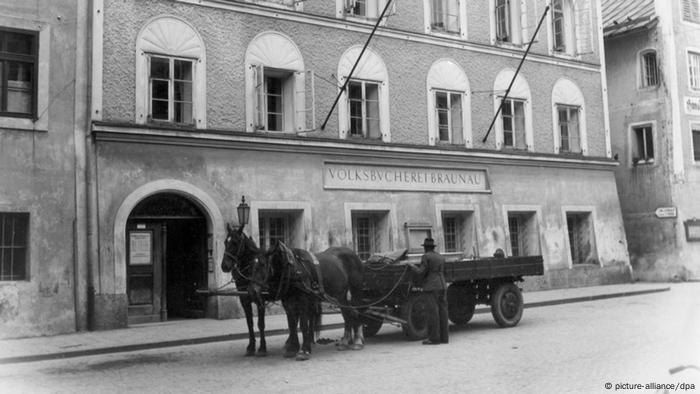 An undated picture of Hitler's birth house
The expropriation plan would include compensation to the owner from the interior ministry, but first an amendment to existing laws would need to be made.
The 17,000 residents of Braunau am Inn are torn over what to do with the house.
Some want to turn it into a refugee center and others want it to be turned into a museum about Austria's liberation. Others want it torn down, but its location in the historic city center puts in under protection.
Every year on Hitler's birthday anti-fascist protestors gather in front of the house, where a memorial stone reads: "For Peace, Freedom and Democracy. Never Again Fascism, Millions of Dead Warn."
cw/jlw (AFP, dpa)