It was the group Environmental Action Germany (DUH) that raised the bar at the beginning of the week. "We will not be fobbed off with any scam resolution," said DUH head Jürgen Resch while looking toward the diesel summit scheduled for Wednesday in Berlin.
With "scam," Resch means the car industry's intention to reduce nitrogen oxide emissions by using comparatively cheap software updates for diesel engines with emissions norm categories Euro 5 and Euro 6 in order to avoid driving bans. But after a court in Stuttgart decided that this form of retrofitting is insufficient, the environmental group sees itself on the right track.
"We will exploit all legal possibilities," says Resch, prospects which cannot please carmakers or politicians. For Germany, the automobile industry is way too important. With its nearly 800,000 jobs, it still accounts for just under a fifth of total exports.
Read more: Farewell to diesel cars in Germany?
Therefore, the industry should not add more to the damage already done. Driving bans for diesel cars in city centers must be avoided at all costs. But is this possible? The answer to this question must come from the bosses of VW, BMW, Mercedes, Opel and Ford at the diesel summit.
A mammoth event without the chancellor
Since Chancellor Angela Merkel is on holiday, German Transport Minister Alexander Dobrindt and Environment Minister Barbara Hendricks are hosting the meeting. Other government departments are taking part along with nine state premiers. They wanted to go into the negotiations with a "uniform position," according to the government. But on Monday, it still could not be determined what this position really looks like.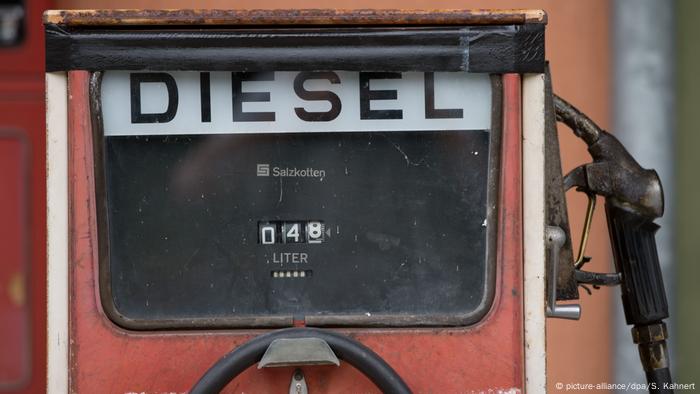 Diesel, yesterday's technology?
This is apparently not only due to the necessary coordination among the state premiers - though details must still be clarified - but also due to the fact that Dobrindt and Hendricks are an odd couple and are not necessarily pursuing the same political objectives. Hendricks does not hide her opinion that software updates are not enough.
According to sources at the environment ministry, "We can only significantly reduce emissions in the Euro 5 and Euro 6 fleet and avoid driving bans if retrofitting occurs." This means retrofitting larger tanks for urea, which helps filter harmful nitrogen oxides from diesel exhaust emissions.
Who is going to pay for it?
While a software update would cost the car industry comparatively little - roughly 100 euros ($118) per vehicle - a hardware retrofitting would cost at least 1,500 euros per vehicle. The car industry considers this unreasonable and does not make a secret of it. In a gesture of appeasement, Dobrindt said that experts must first examine the situation and see whether there can be "any additional hardware solutions for certain types of cars" at all.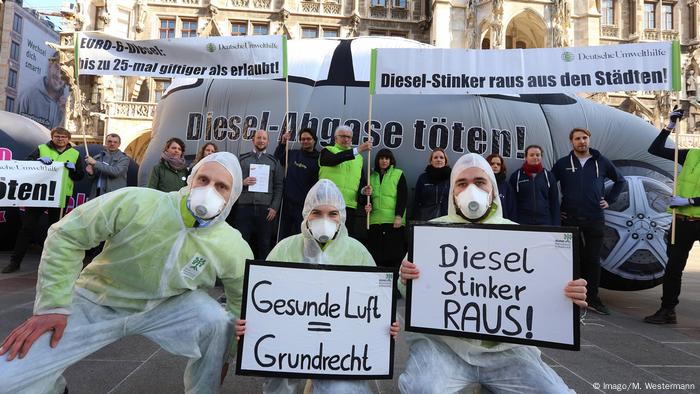 Dobrindt is still trying to calmly manage the diesel scandal. Though last week he said that carmakers should meet their "damn responsibility" and fix any problems, more of an "attack" has yet to be heard from him. In the meantime, accusations have also surfaced that the Federal Motor Transport Authority (KBA), which works under Dobrindt, airbrushed reports about the emissions scandal at the instigation of Porsche, and that the minister knew about the built-in cheating software earlier than originally thought.
Transport minister in a predicament
The transport minister denied the allegations immediately, but Economy Minister Brigitte Zypries nevertheless urged her colleague to quickly clarify the matter. "Dobrindt must publicly show what he, his ministry and the Federal Motor Transport Authority knew," Zypries said. "We need this information before the diesel summit on August 2."
The Green party also doubts that the federal government has serious intent to grapple with the car industry.
"We are witnessing a federal government that is hoping to continue its deals with the automotive industry," said Green party leader Katrin Göring-Eckardt after talking with consumer protection and environmental groups about the emissions scandal. She added that at the summit on Wednesday, "results must come out which ensure that health protection is guaranteed, and it is made clear who is responsible for the costs." It cannot be that the consumers, that is the car owners, or the taxpayers will be asked to pay in the end. "The damage has to be fixed, and what's more by the companies themselves."
A green future without exhaust
However, tackling the emissions scandal and its consequences is only a first step for the Green party. In the medium- and long-term, the aim is to initiate a "transformation of transportation" and find a path to exhaust-free transport. A "commission on environmentally friendly mobility" could be an option. Former Environment Minister Klaus Töpfer is ready to lead such a commission, said Cem Özdemir, the Green party's leading candidate for the September 2017 federal elections. A model for this could be the energy supply commission set up after the Fukushima nuclear disaster in 2011, which worked on establishing social compromise for the nuclear phase-out and energy needs.