When Germany's auto bosses were summoned to Berlin this past August for a diesel summit in response to the Dieselgate scandal, they had an offer of contrition in hand.
The automakers said they would put in place software updates to fix the "defeat devices" they installed in diesel cars, which distorted air pollution emissions tests and made diesel cars look cleaner than they were.
Many politicians want them to go further, retrofitting hardware fixes as well. But this would be very expensive. The question is, who'll pay for it?
Now, government advisers have come forward with their answer: the German taxpayer.
According to the German newspaper Süddeutsche Zeitung, a panel of experts is set to advise the government to cover the costs of retrofitting with a government subsidy, "entirely or to the greatest possible porportion." The advice comes in a preliminary report to be discussed at the panel's next meeting on February 28.
In the coalition agreement reached last week between Angela Merkel's center-right bloc and Germany's Social Democrats, the incoming government said it will decide this year on whether and how to conduct the retrofitting, based on this panel's expert recommendation. In the new government's guiding contract, it said it would seek to avoid looming bans on diesel cars.
That's also part of the German government's policy to reduce air pollution levels. Nitrogen oxide emissions from diesel cars are considered a primary cause of the significant air pollution problem that has resulted in 70 German cities exceeding European Union air pollution limits.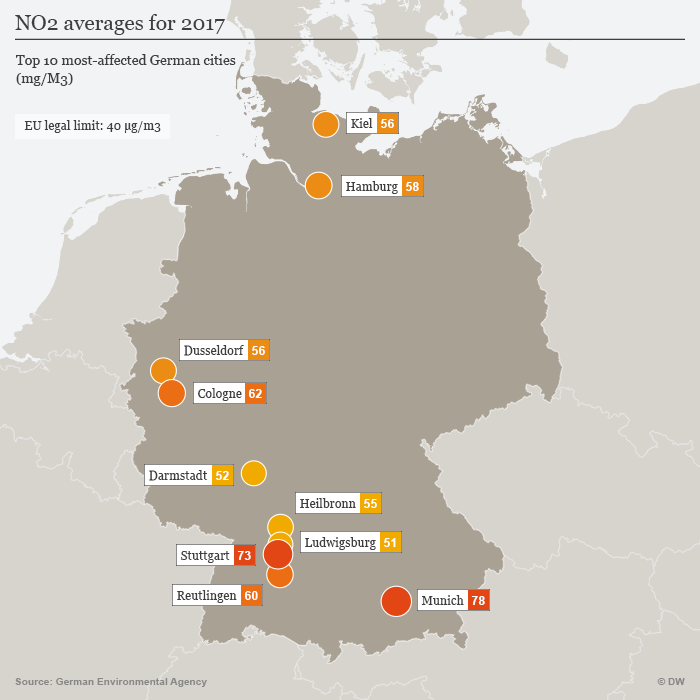 Several cities have proposed banning diesel cars within their city limits. Next Thursday, the highest administrative court in Leipzig is set to decide whether such bans are legal.
Angry reactions
News of the experts' preliminary recommendation has infuriated environmental campaigners and politicians among the Greens, who were already accusing the expert group of being too tied to industry in January, prompting some to quit involvement with the panel.
"The taxpayer should not be picking up the bill for carmakers' deliberate decision to cheat the air pollution rules by disabling exhaust emission controls when cars are on the road," Julia Poliscanova, a clean vehicles and air quality campaigner at Transport & Environment, told DW.
"Instead of the German government once again letting its car industry off the hook, it is time the carmakers pay for the decades of toxic fumes and public health damages caused," Poliscanova continued. "Public money should instead be spent on rolling out infrastructure for zero-emission vehicles, to enable their faster uptake."
Politicians are split on the issue. The regional governments of the states of Berlin and Rhineland-Palatinate say the entire cost of the retrofits should be imposed on the industry. But other German states such as Bavaria are wary of the impacts of this, as the auto industry is the main motor of the German economy.
The German association of consumer advocates has said not one penny should be paid by taxpayers or car owners.
Oliver Krischer, the vice chairman of the Greens in the German parliament, called the proposal "a joke" and has said it turns the "polluter pays" principle on its head, absolving the industry and placing the burden on the victims of pollution.
Some 70,000 premature deaths can be linked to NOx emissions in the EU every year, according to some figures.
According to experts, retrofitting costs for each car would run about €1,500 ($1,750). But carmakers have said the costs would likely run higher, and argue that this is not a cost-effective solution to the problem.
Eckehart Rotter, a spokesman for the German auto industry assovaition VDA, told DW that retrofitting would take two years because it needs to incorporate both summer and winter tests.
"The software updates will deliver a 25 to 30 percent improvement" in air pollution, he said, stressing that this would be a much more fast and effective way to deal with the problem.
He added that there is a risk that the retrofitting could cause climate impacts. Even if the retrofitting reduced air pollution from nitrogen oxides, it could increase CO2 emissions to levels that would make the vehicles incompatible with the EU carbon emission limits called Euro 5, he said.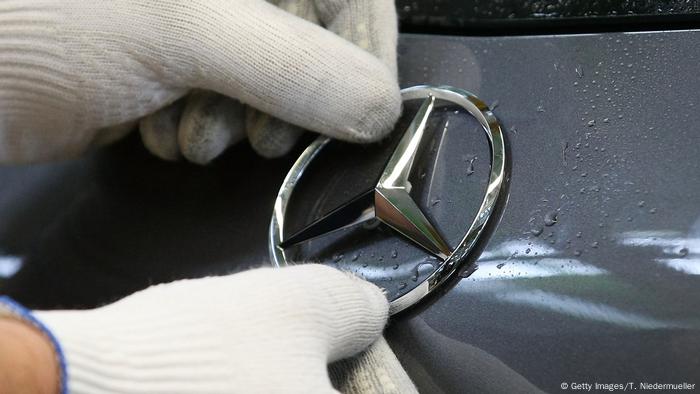 Daimler, maker of Mercedes-Benz, is concerned suppliers will need a bailout if diesel car sales fall significantly
Diesel pariahs
The Dieselgate scandal has caused sales of diesel cars in Germany to plummet, with consumers concerned that any diesel car they buy today could potentially be banned from driving in some city centers in the future. They are also afraid no one will ever want to buy their diesel car second-hand.
Sales of diesel-powered cars and SUVs in Europe fell by nearly 8 percent in 2017, down from a market share of 55 percent in 2011, according to a report released in January by JATO Dynamics. That decline accelerated in December, with diesel sales diving by more than 20 percent.
Car dealers have been left with a glut of unsold diesel cars, as well as with leased diesel cars being returned, according to the German Federation for Motor Trades and Repairs.
Earlier in February, German automaker Daimler said in its annual report that a further shift away from diesel cars could lead suppliers to demand bailouts in the form of compensation payments.
The German government is expected to come forward with its plan for financing the retrofits this autumn.