A US government employee at the consulate in the southern Chinese city of Guangzhou reported abnormal sensations of sound and pressure leading to a mild brain injury, the US Embassy in China said on Wednesday.
The embassy said it did not currently know what caused the symptoms, and that it wasn't aware of any similar situations in China.
The incident is reminiscent of a mysterious illness that hit American and Canadian diplomats in Cuba dating back to late 2016, but the embassy said it could not as yet link the two incidents.
The embassy issued a health alert to US citizens in China.
"If you experience any unusual acute auditory or sensory phenomena accompanied by unusual sounds or piercing noises, do not attempt to locate their source," the alert said. "Instead, move to a location where the sounds are not present."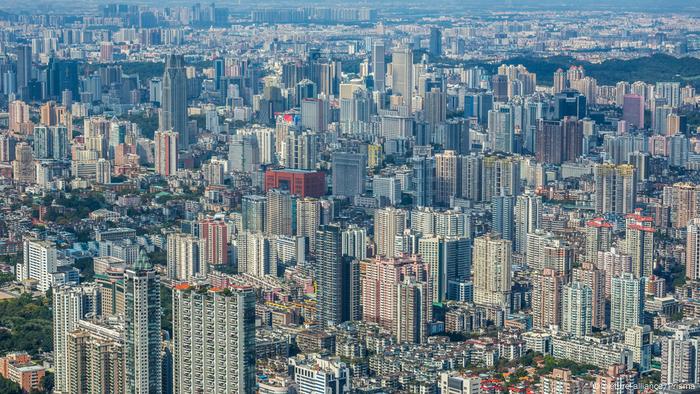 Guangzhou is a port city northwest of Hong Kong on the Pearl River.
Investigations underway
The unnamed consulate staffer had reported a variety of "physical symptoms" dating from late 2017 to April this year, the US Embassy said.
He was sent to the United States for further evaluation, and this showed he suffered from a mild traumatic brain injury (MTBI), the embassy said.
Both the US State Department and the Chinese government were investigating the incident, the embassy said.
"We cannot at this time connect it with what happened in Havana, but we are investigating all possibilities," a US embassy official said.
Mysterious illness
In Cuba, some two dozen American diplomats and their family members experienced a range of ailments, often after hearing an unusual sound.
The still-unexplained incidents sparked a rift in US-Cuban relations with the US expelling 15 Cuban diplomats from the United States for what it said was Cuba's failure to protect its staff.
The State Department also ordered non-essential embassy personnel and the families of all staff to leave Havana.
Investigators have chased theories including a sonic attack, electromagnetic weapon or a flawed spying device.
ap/jm (AFP, Reuters)
Each evening at 1830 UTC, DW's editors send out a selection of the day's hard news and quality feature journalism. You can sign up to receive it directly here.