Cuban Foreign Minister Bruno Rodriguez on Thursday accused the United States of lying about mysterious "health" attacks on US diplomatic staff in Cuba, saying Washington was attempting to damage relations between the two countries.
"I can categorically assure that whoever claims these health symptoms are the result of attacks is deliberately lying," he said. "They are using these damages as a pretext to damage the bilateral relationship," he told reporters in Washington.
Rodriguez (pictured above) said that while some US diplomats might be suffering from unexplained health symptoms, they were not the result of an attack by the Cuban government. He warned that the countries risk returning to a "time of confrontation."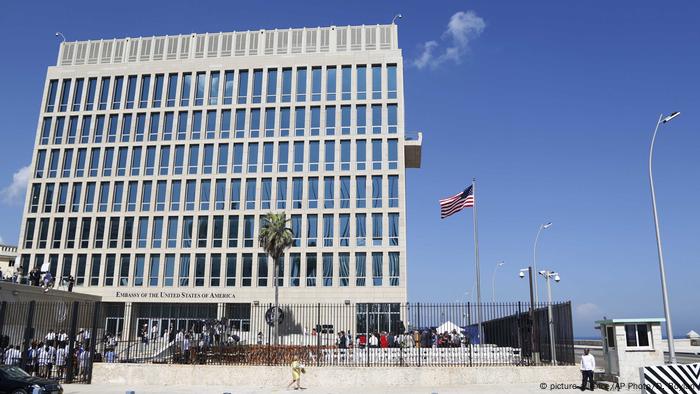 US officials say diplomats at the American embassy in Havana have suffered mysterious health symptoms
American officials say more than 20 diplomats in Cuba have suffered symptoms including hearing loss, balance problems, visual complaints, headache, fatigue, cognition issues and difficulty sleeping.
US President Donald Trump said last month that he believes the symptoms are the result of potential sonic attacks by the Cuban government. Washington has responded by drawing down its diplomatic staff in Havana and expelling 15 Cuban diplomats from the United States, moves that have drawn condemnation from Cuban officials.
"The measures taken against Cuba are unjustified and politically motivated, they are not based on evidence or investigative results," Rodriguez said Thursday in Washington.
The episode has dealt a blow to US-Cuba ties at a time when they were only just beginning to mend. Former US President Barack Obama moved to reestablish formal relations with Havana in 2014, and the American embassy resumed operations in 2015.
US Secretary of State Rex Tillerson has threatened to close the embassy in Cuba entirely as a result of the incident.
bw/gsw (dpa, EFE)