On the day when the Berlin Wall has been gone for as long as it once stood, how can architects and city planners reimagine spaces that became vacant following Germany's reunification — including former death strips and border crossings? To what extent have the two former Germanys really become reunified? And what lessons can the rest of the world learn from German reunification? These are the questions posed by an exhibition entitled "Unbuilding Walls" in the German Pavilion at this year's Venice Biennale of Architecture. DW talked to the exhibition's curators.
Deutsche Welle: Lars Krückebein, Thomas Willemeit, Wolfram Putz: All of you started to study architecture in the city of Braunschweig in western Germany in 1988, one year before the Wall fell and before you founded the architecture office GRAFT in 1998. You have described the fall of the Berlin Wall as a decisive event that still informs your work. How is this evident in your exhibit at this year's German Pavilion at the Biennial?
Thomas Willemeist/GRAFT: In concrete terms, the Wall was a wound that not only divided a city but an entire country. It wasn't only a border, but with the death strip a space that had been liberated from real memories. Now we are wondering how this vacant space was filled again? How we should deal with the trauma that people once suffered there? And to ask whether or not people should live there again; or how this emptiness was rediscovered as a free space that can be taken possession of again?
Read more: Berlin Wall — now down for as long as it once stood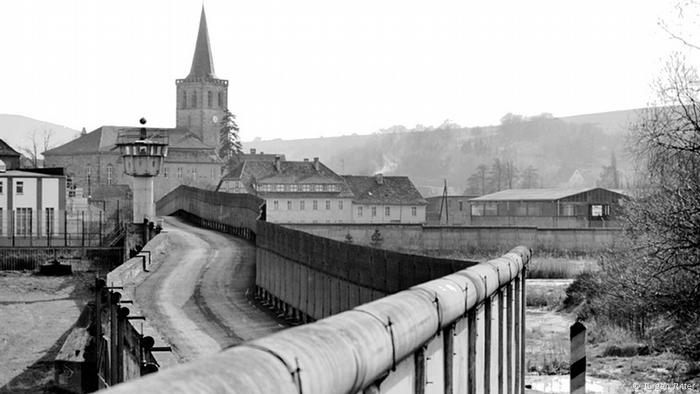 What was once the death strp along the iron curtain is now a bike path (below)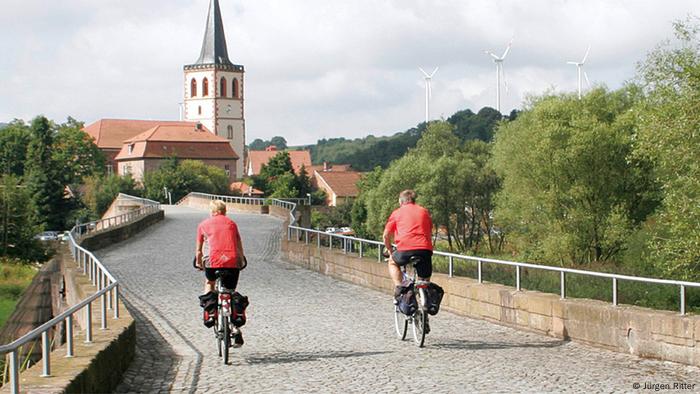 Wolfram Putz/GRAFT: The biggest challenge is where people are once again trying to live normal lives. Memorials take place in various forms. Every village located along the former border between the two German states has developed its own memorial culture and that's really good. The question now is: Should there be places where such memorial culture does not thrive? Do people feel that at some point in the future all this should be over? That's a question that's under particular scrutiny in this exhibition.
Why did you curate the Pavilion in cooperation with former GDR civil rights activist Marianne Birthler, who has been in charge of overseeing Stasi documents for many years?
Thomas Willemeist/GRAFT: That was essential for us. First of all, a wall is simply a construction — but then, it's a construction that illustrates the walls that exist in people's heads. And that's why it was important to us architects to work with Marianne Birthler who grappled with the deconstruction of such mental walls for such a long time.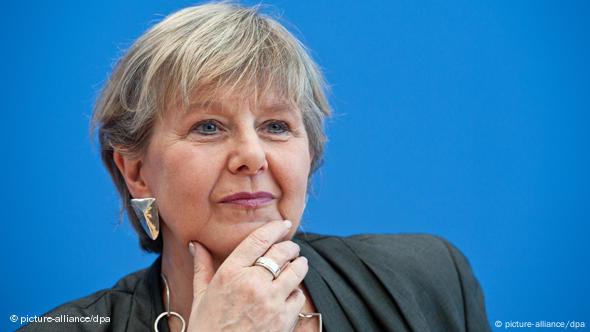 Marianne Birthler received the Federal Cross of Merit in 2011 for her services as Federal Commissioner of the Stasi files
Read more: Stasi investigator to curate German pavilion at Venice Biennale
Mrs. Birthler, you were once a civil rights activist in the former GDR, and later, you worked for the German federal government taking care of Stasi documents. What is your role in this project?
Marianne Birthler: My role is to consider the historical aspect. Another factor is that I, after having lived in the former GDR, have a different perspective. That means, I have always looked at the Wall from the other side as somebody who was "locked in" by it. I think that one of my most important tasks is to include this experience in the talks. And I have the impression that we can learn a lot from each other.
The exhibition in the pavilion is titled "Unbuilding Walls." And yet all around the world new walls are being planned and constructed, including President Trump's Mexican border wall.
Lars Krückeberg/GRAFT: "Unbuiding Walls" comes at a time in which building walls has become a populist topic all over the world, including with Brexit, the existing or planned walls against migration from Africa or Mexico, in Cyprus, Israel and so on. In this regard, our contribution at the Biennale is particularly relevant as Germany is one of the lucky countries that was able to overcome a wall while learning from the experience. I think that's an experience from which the international community can also learn something.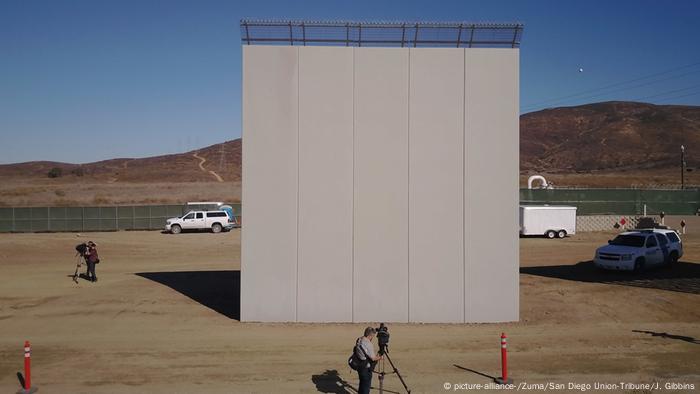 A prototype of Trumps's much-promised Mexican border wall in San Diego
Marianne Birthler: From my experiences over the last few years, I know that there is an international interest in how we deal with the communist SED dictatorship, as well as resolving Germany's former division. Countries that also had to overcome divisions, or nations and peoples that are still living within walls, are particularly interested in the German experience. This interest is especially pronounced in South Korea. People there observe how we advanced the unification process because they hope that they can profit from our example. They are interested because new questions continue to arise: Like how do we deal with a totally destroyed civil society? How can we address the needs of the victims? What do we do with the perpetrators? How do we deal with mental walls? After all, they are more persistent than real walls. And perhaps the German example gives people new hope in that they realize that walls may disappear.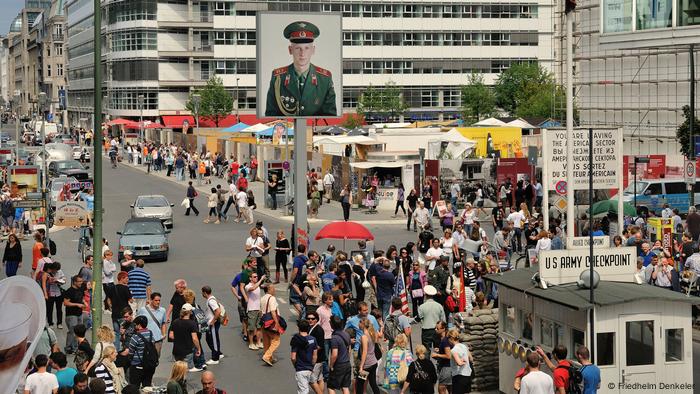 While fragments of division remain at the former Checkpoint Charlie, the space has become a major memorial to liberation
Read more: Germans remember the night when the Berlin Wall fell
Can architecture heal wounds?
Thomas Willemeit/GRAFT: Architecture expresses how a society tries to heal such wounds. Architecture illustrates our attitude towards a city, and its past. A city is like an open book, or rather like a text that makes both past traumas and new hopes visible. In this regard, yes: Architecture plays a big role in all this, and should not limit itself to being analyzed in a formal fashion.