"Each material is only what we make of it." (Ludwig Mies van der Rohe)
The ideas and design principles of the Bauhaus movement, founded in Weimar in 1919, remain hugely relevant to this day. From an international perspective, the Bauhaus concept enjoys the same level of recognition as German engineering and the "Made in Germany" label. In 2019, the art school celebrates the 100th anniversary of its establishment. To mark the occasion, planetfilm is producing a three-part documentary series on behalf of Deutsche Welle. The focus of the films is the influence that the philosophy of the Bauhaus movement still exerts to this day on the globalized society of the 21st century all over the world. The connectors are historical parallels between 1919, the year of the foundation of the Bauhaus, and now. Back then just as now, society faced and is facing major social upheaval and challenges.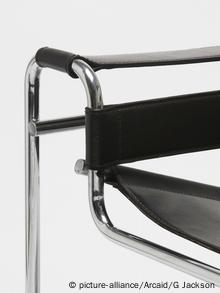 All over the world, we meet architects, town planners, designers and artists who want to rethink and change the world in accordance with the ethos of the Bauhaus movement, and who present their projects. The films show the defining influence of the Bauhaus on international ideas of modern, social and aesthetic education and creative processes, design, building and coexistence. They focus on the international network of the legendary movement and its ideas, which are upheld to this very day by schools of art, architecture and design all over the world. Situational brief interludes on the history and philosophy of the Bauhaus are interwoven into the films to highlight historical associations.
The Protagonists are:
Jennifer Goggans - Dancer, USA
Sir Norman Foster - Architect, Great Britain
Mateo Kries - Vitra Design Museum, Germany
Tatiana Bilbao - Architect, Mexico
Yinka Ilori - Furniture designer, Great Britain
Claudia Perren - Bauhaus Dessau Foundation, Germany
Martino Stierli - Curator for architecture and design at the MoMA New York , USA
Ulrike Bestgen - Classic Foundation Weimar, Germany
Sharon Golan-Yaron - Preservationist, Israel
Jan Gerner - Typographer, Germany
Annemarie Jaeggi - Bauhaus Archive Berlin, Germany
Amor Muñoz - Artist, Mexico
Christoph und Manuel Goller - Product designer, Germany
Alexander von Vegesack - Art collector, France
Kasia Kucharska - Fashion designer, Germany
Gary Wozniak - Recovery Park, Detroit
Jürgen Mayer H. - Architect, Germany
Ahmad Humeid - Designer, Jordan
Van Bo Le-Mentzel - Architect, Germany
Maria und Stefan Eller - Haus Harnischmacher, Germany
Film series to mark the Bauhaus anniversary 2019: 3 x 52 min.
A current perspective on Bauhaus and its principles in architecture, design and art:
1. The Bauhaus Code - What is behind the successful Bauhaus formula?
2. The Bauhaus Effect - How were the Bauhaus principles developed?
3. The Bauhaus Utopia - A good life for all?
Production: planetfilm on behalf of Deutsche Welle
Completion: Fall 2018
Language versions: Arabic, English, German, Spanish
Social Media: Youtube, Facebook, Instagram, Twitter