Within hours of North Korea conducting its sixth and largest underground nuclear test on Sunday, the Japanese government called on the international community to step up the sanctions against Pyongyang, including the introduction of a ban on oil and other fuel products.
Such a ban would potentially halt North Korea's tanks and other military vehicles and ground its air force. It would also bring a good proportion of the nation's industry to a standstill, halt trains and agricultural vehicles needed to bring in crops, and make the coming winter feel even more bitterly cold than usual.
Sanctions to date have focused on North Korean exports of coal and minerals to earn hard currency to fund the regime's missile and nuclear weapons programs, along with restrictions on Pyongyang's international financial transactions, as well as transfers of banned technology and the luxury goods that are so enjoyed by the elite.
The sanctions, however, have so far failed to have the desired effect and Pyongyang now claims to have a high-yield hydrogen bomb and an intercontinental ballistic missile that would permit it to hit virtually any target in the continental United States.
- How the world reacted to North Korea's hydrogen bomb test
- North Korea preparing ballistic missile launches, says Seoul
The 'ultimate sanction'
"Halting oil supplies to the North would be the ultimate sanction, but at this time of the year - with the people with full bellies and no need for heating fuel - it would take about three months for the situation to become serious," Stephen Nagy, a senior associate professor of international relations at Tokyo's International Christian University, told DW.
"There are reports that the oil situation in the North has already tightened, evidenced by their military aircraft not being so proactive in flights so as not to use up jet fuel," he said.
Similarly, the government last month cancelled a civil air show in the city of Wonsan later in September. Although no official reason was given, analysts believe that the event was scrapped to conserve fuel supplies.
And while China has certainly slowed the flow of oil over the border into the North in recent years, Beijing has not cut supplies entirely.
- Hydrogen vs atomic bomb: What's the difference?
- US ban on North Korea travel comes into force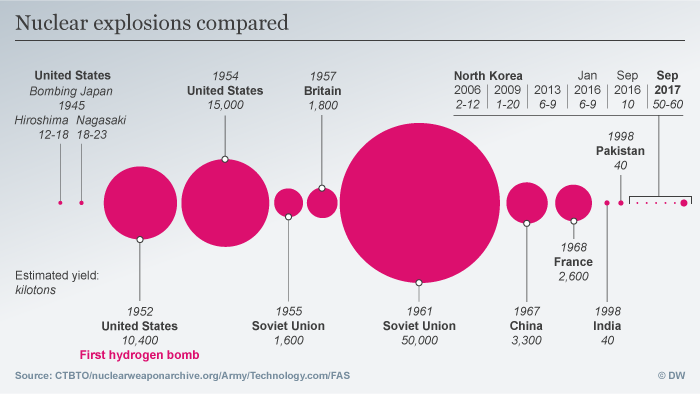 More Russian oil
Similarly, Russia has not halted supplies of fuel and there have been recent reports that Moscow has actually increased its provision of fuel to Pyongyang in the first half of this year. According to a story in Japan's Sankei Shimbun, Russia exported 4,304 tons of gasoline, diesel and other oil products in the January-June half, with an estimated value of $2.4 million (2.01 million euros).
Nagy agrees that convincing Russia to completely close its border to fuel deliveries to North Korea will be difficult - if not impossible - to achieve, due to geopolitical reasons.
"Moscow wants another zone of instability and is on a completely different page from the rest of the world on sanctions on Pyongyang," he said. "They are seeking to create problems in the region for the US and they wish to destabilize security alliances for their own ends."
Rah Jong-yil, a former head of South Korean intelligence who also served as South Korean ambassador to London and Tokyo, believes that Beijing will also have its own reasons to resist calls to halt oil shipments to the North.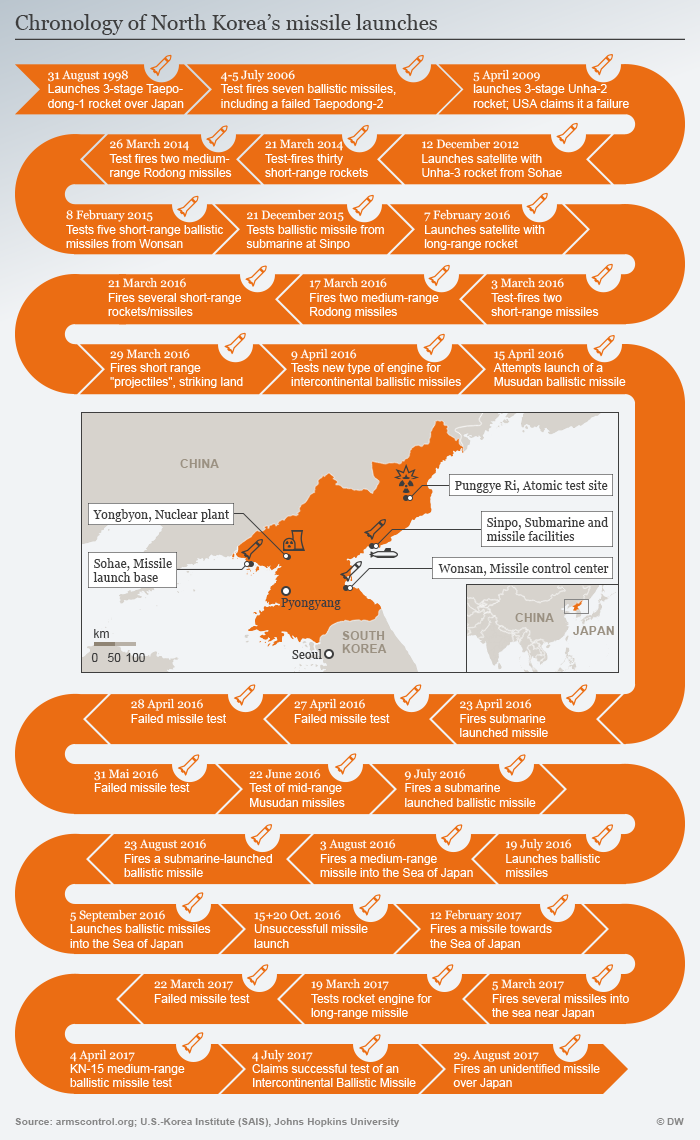 No agreement
"I just do not believe they will agree to sanctions on fuel," Rah told DW. "In the past they have claimed that they oppose North Korea developing nuclear weapons and long-range missiles, but they have not taken the steps that would have stopped Pyongyang's very rapid advances in these areas because they know there are advantages to themselves."
"North Korea is trying to destabilize the region and decouple security alliances in Northeast Asia, and China and Russia are both very happy for that to happen because it would mean that the US might withdraw its forces," he added.
Nevertheless, Yoshihide Suga, Japan's chief cabinet secretary, on Sunday proposed an emergency meeting of the UN Security Council to impose new sanctions, including a ban on oil products being provided to North Korea. Washington is understood to be in favor of the move.
A report in Saturday's edition of the Tokyo Shimbun suggested that Pyongyang may have anticipated this move, however, with the newspaper quoting sources in North Korea as saying that Kim Jong Un set a goal of increasing the nation's stockpiles of fuel to one million tons ahead of expected international sanctions.
There have been reports of fuel being rationed and prices rising, additional hints that the regime is attempting to protect its resources.
North Korean reaction
Of even more concern will be Pyongyang's reaction to any sanctions that truly threaten to bring the regime to the brink of collapse.
Kim Myong-chol, executive director of the Japan-based Center for North Korea-US Peace, an unofficial mouthpiece of the Pyongyang regime, was blunt when asked what an oil embargo would mean.
"It would mean war," Kim told DW. "We would have no option but to consider such a move to be a declaration of war against North Korea and we would respond with the weapons at our disposal, which include intercontinental ballistic missiles and, now, hydrogen bombs."
Read more: What stopped Japan from intercepting North Korean missile?